Healthy Lunches = Healthy Kids
It is no secret that obesity has become a big concern in the youth over the last 3 decades. Sugary snacks, processed foods, and a sedentary lifestyle are only some factors to blame. This is why it is so crucial that we instill good eating habits in our children from an early age. And this includes the lunchbox they take to school.
A healthy balanced lunchbox is key to minimizing the obesity crisis, warding off illness, building a robust immune system, and supporting brain development. It is also an opportunity to create healthy habits and appreciate nourishing foods from a young age. Studies have shown that establishing healthy eating habits from a young age will impact a person's food choices later in life.
Don't know where to start? We got you covered! Packing a lunch box for kids should not be hard, don't overthink it! Below are our tips on how to pack a healthy bento lunch box for kids.
THE FOUR FUNDAMENTALS OF A HEALTHY BENTO LUNCH BOX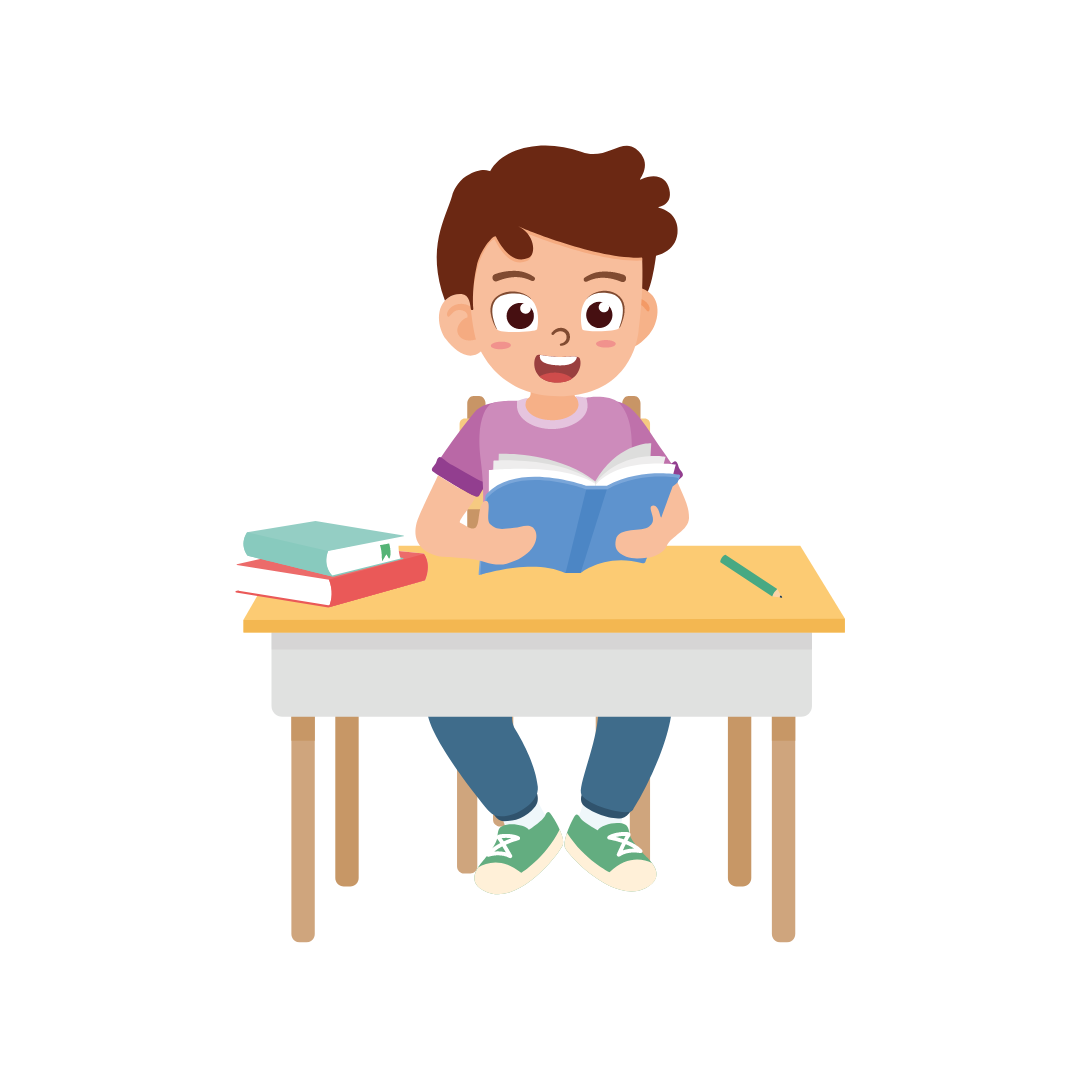 Foods For Brain Development
------
Food choices can significantly affect a child's brain development, concentration levels, and behavior pattern.
Brain-boosting foods containing omega-3 fatty acids, iron, zinc, and probiotics can support healthy brain development and learning capabilities.
Green veggies, berries, nuts, and avocado can offer these nutrients.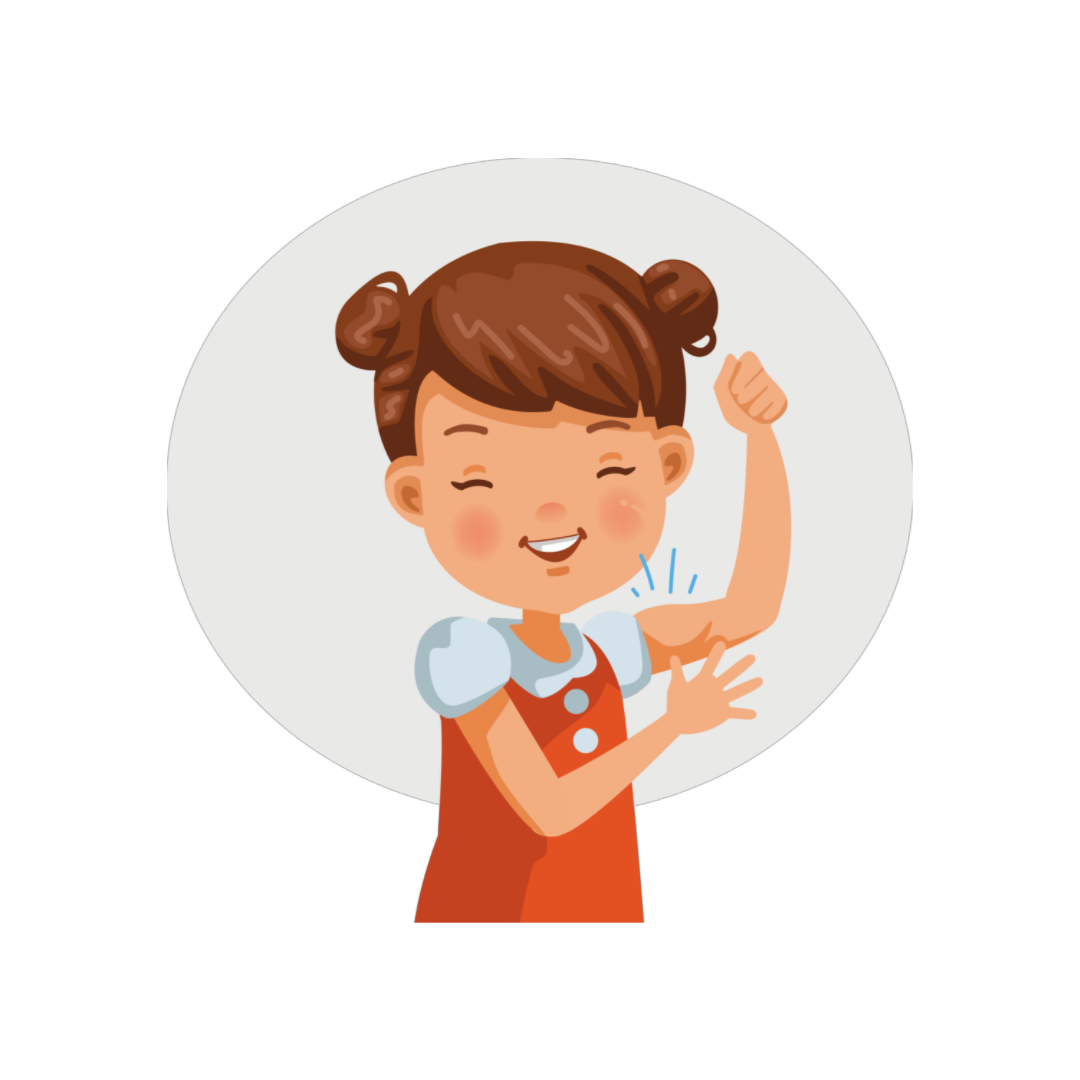 Foods For Growth
------
Children will grow until their mid-teens, so they need support to build muscles and for bone strength. Quality nutrition and good sleep are two essentials to help with growth.
Protein, vitamin A (beta carotene), B and C, calcium, magnesium, and iron are all essential for optimal growth. Foods like greek yogurt, seeds, legumes, and veggies will do the trick.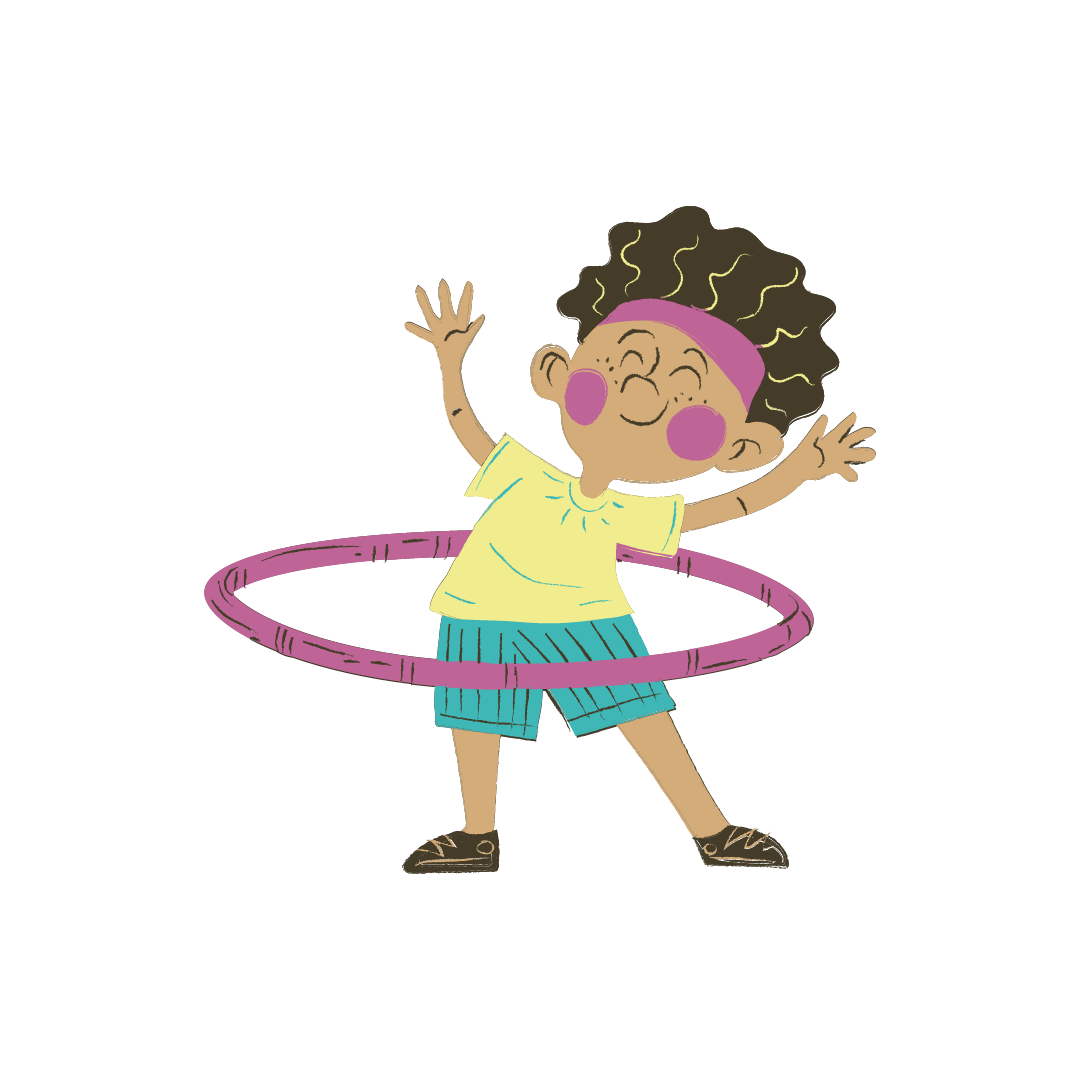 Foods For Energy
------
The energy of kids amazes (and tires!) us all! Due to constant moving, exploring, and playing all day, kids need a lot of energy-boosting foods to support their never-ending energy.
Slow-releasing carbohydrates, healthy fats, and B vitamins can meet that. Include foods like whole grain pasta, rice, bread, nut butter, and fruit.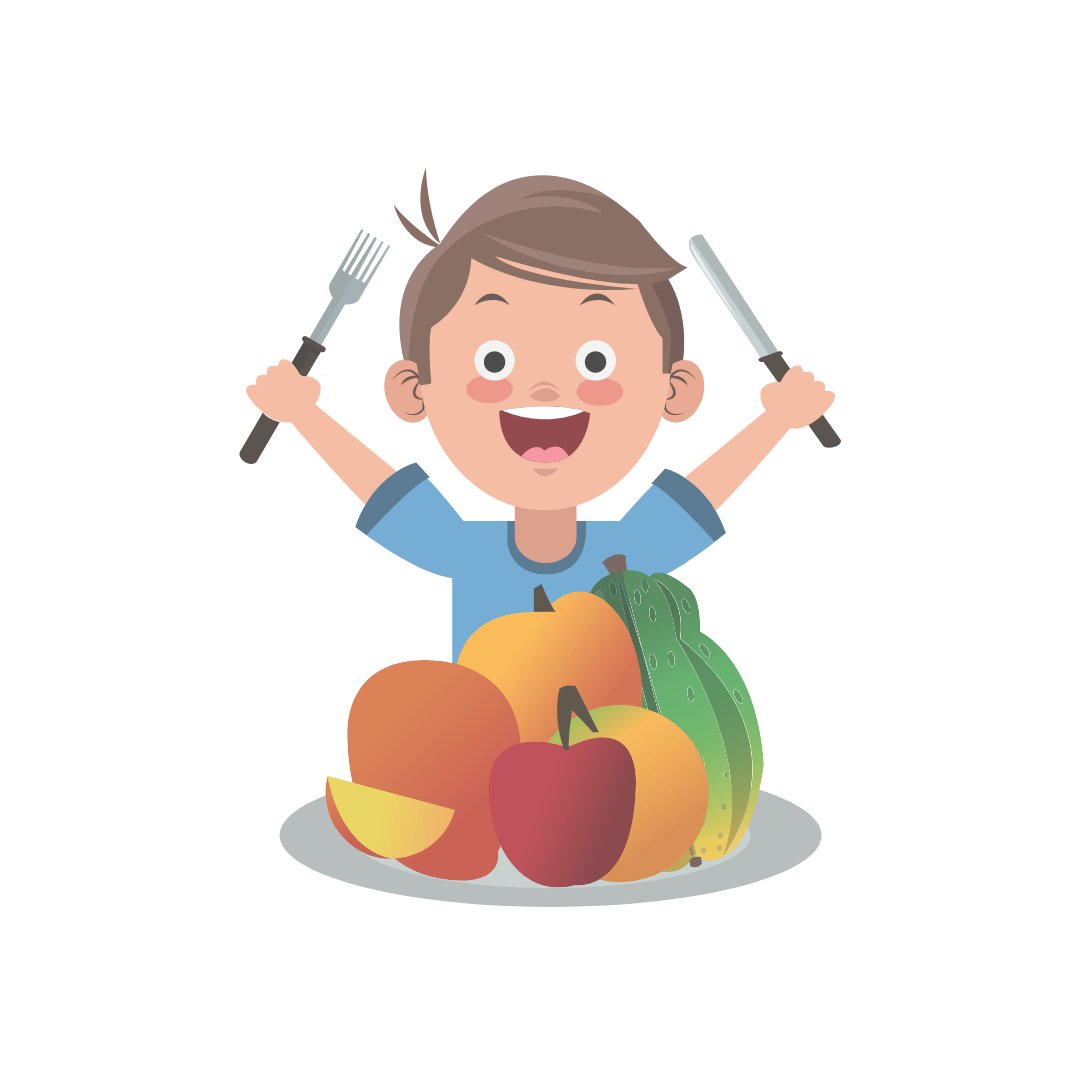 Foods For A Healthy Immune System
------
Foods play an essential role in our immune system and our ability to ward off illness.
Nutrients like vitamin A, C, and D, iron, and zinc can strengthen the immune system. Eating a variety of veggies and fruit is a great start.
How To Pack A Healthy Bento Lunch Box For Kids
Protein
Protein helps to keep your kids fuller for longer and aids brain and growth development. Include one or two portions of protein. Remember that protein requirements differ according to age, so it will be helpful to research this.
At Country Life Natural Foods, we believe in following a plant-based diet for optimal health. Here are some of the best vegan protein sources. However, please consult with a nutritionist on protein sources for your kids.
Unsweetened yogurt, hummus, hard-boiled eggs, cheese, nuts, roasted chickpeas, and sliced chicken breasts are all excellent options.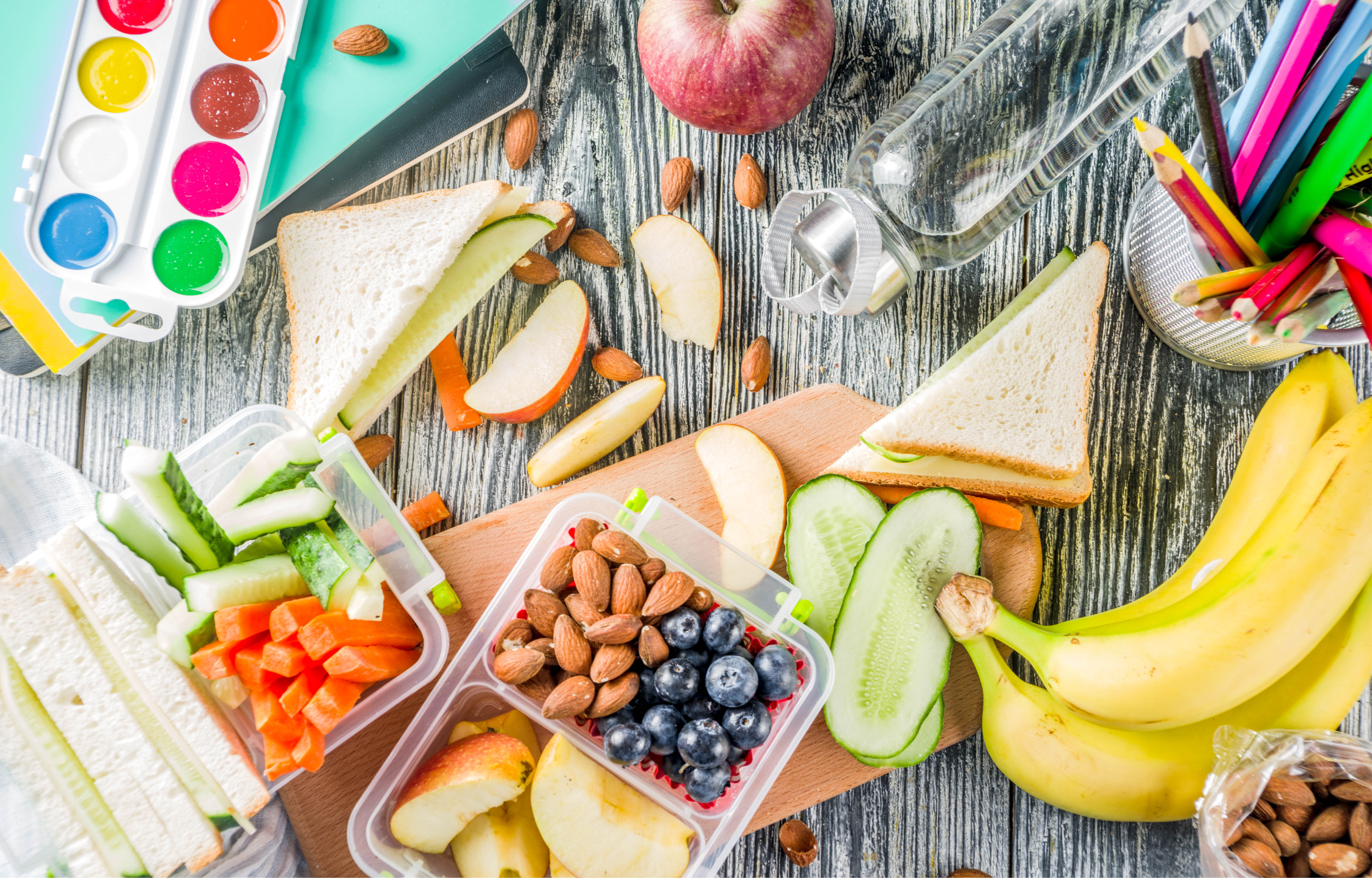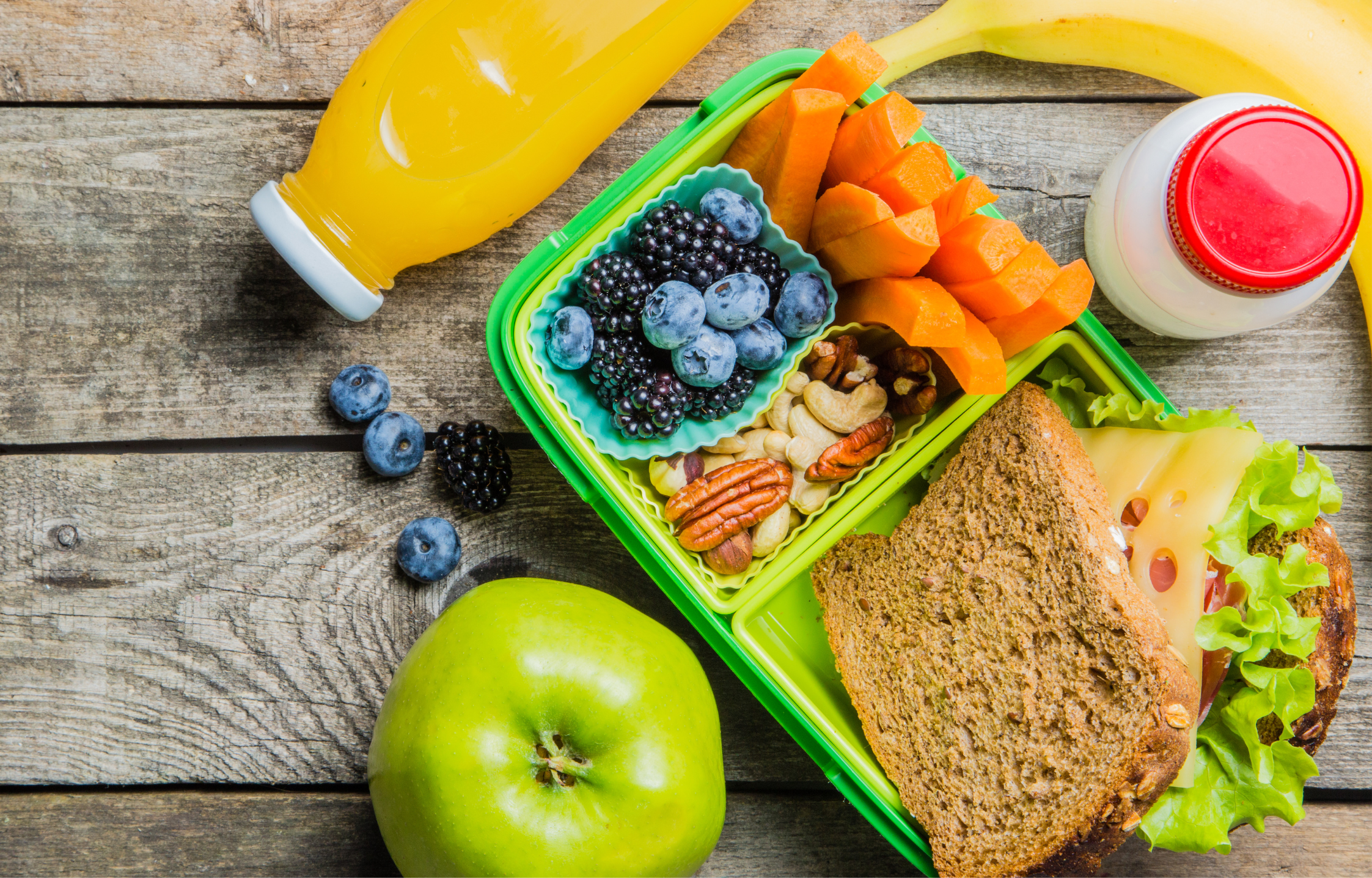 Whole Grains
Whole grains will provide your kids with essential fiber, nutrients, and the energy to get through the day. Kids may not love whole grains, so start with a 50/50 swap. Stick to their favorites like mayonnaise or a sauce they love to disguise the new taste and gradually introduce them and remove the not-so-good ingredients.
Some great options include whole wheat bread, crackers, pita bread, pasta, homemade muffins, low-fat granola, and tortillas.
Fruits & Veggies
Try to include at least one serving (1/2 cup) of fruit and vegetable each to increase the vitamin, minerals, and antioxidant intake. Now we know kids are not always fond of this food group, so make it easy and tasty!
Cut it into bite-sized strips or pieces and serve with a yummy dip such as hummus, guacamole, or ranch dressing. Serve fruit with plain yogurt and a little bit of honey for a sweet treat.
Grapes, berries, sliced apples, bananas, peeled citrus, baby carrots, cucumbers, cherry tomatoes, and bell pepper are some super yummy options for kids.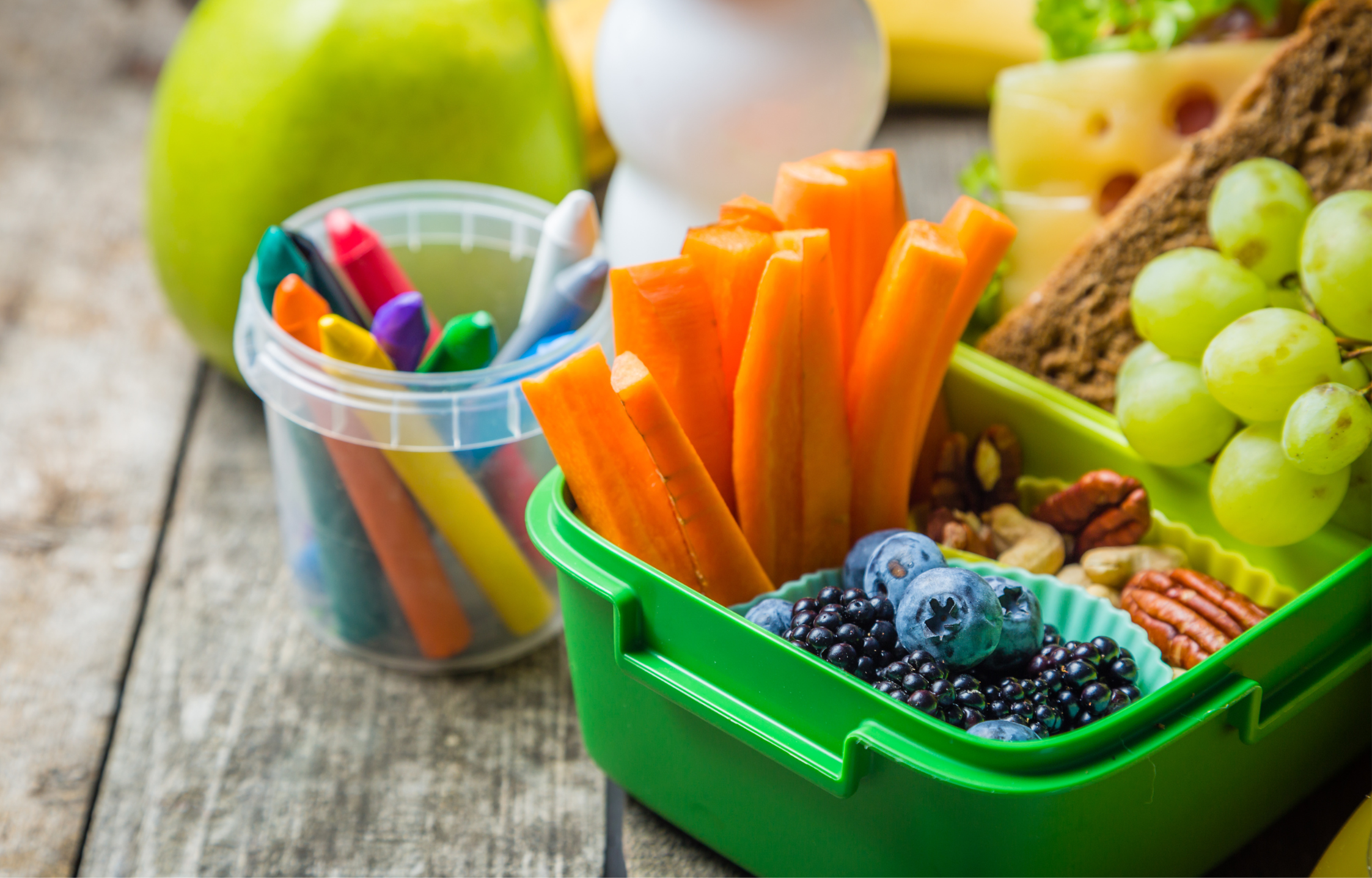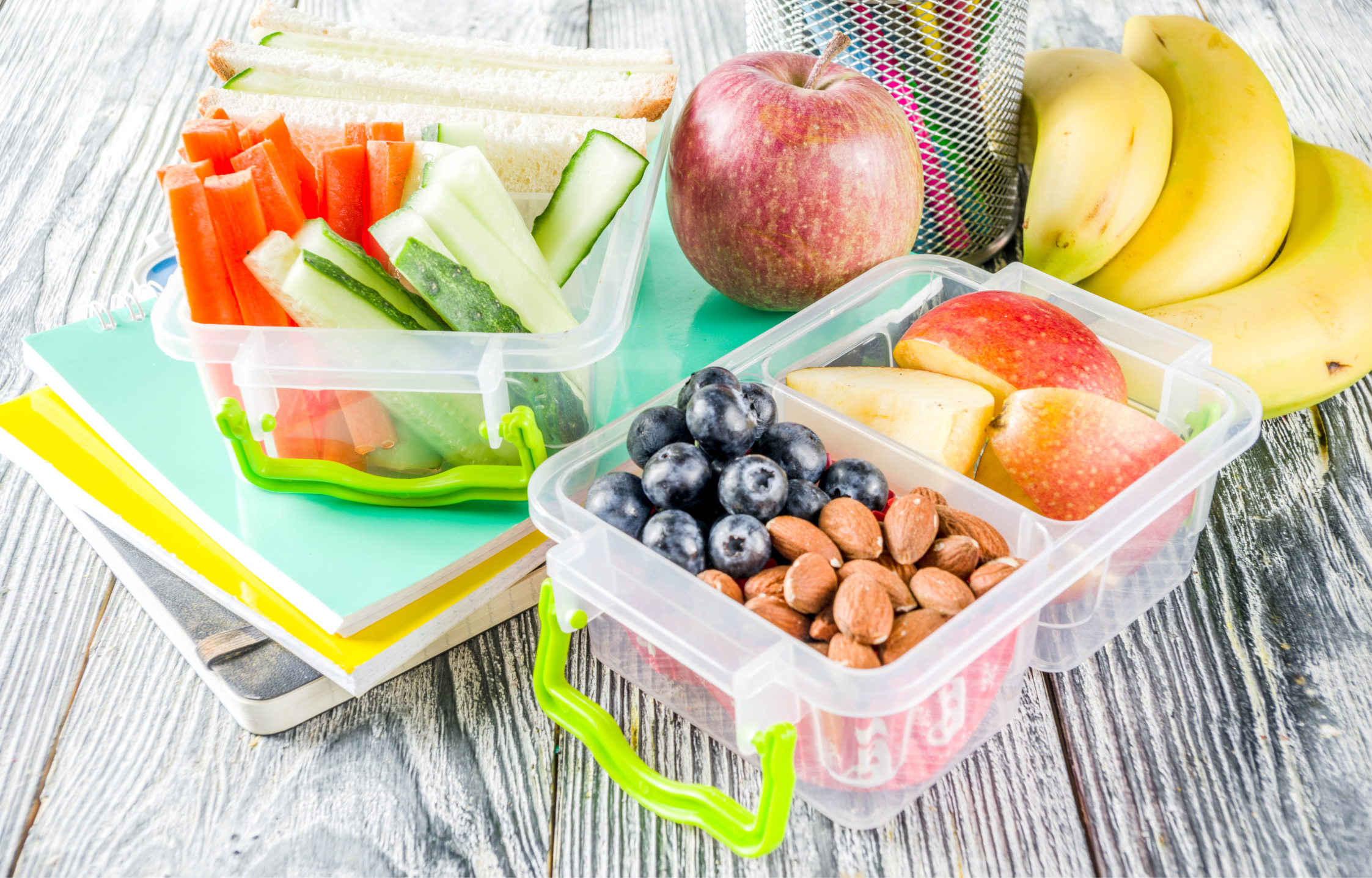 Healthy Fats
Healthy fats protect the organs, promote healthy brain function, and protect against chronic illnesses like heart disease. It also helps to keep joints healthy.
This may be a difficult food group, but there are a few options. Always check labels to avoid bad saturated fats and trans-fatty acids. Stick to the good monounsaturated and polyunsaturated fats.
Nuts, seeds, fish, and avocado are some great options for healthy fats and omega-3s. Not sure how to use seeds? Here are a few ideas!
TIPS FOR PACKING A HEALTHY BENTO LUNCH BOX
.
Make it a family effort - Involve the kids in creating a list of healthy but enjoyable foods they like to eat. Let them pick a food item from the food groups to make up their lunch. This will help them feel inclusive and actually eat their healthy lunch. Well, here's to hoping!
Plan ahead - If you like to be more in control, make a lunch planning sheet with lots of ideas for all the food groups. Divide it into the days and do your shopping accordingly.
Pack lunch the night before - With busy schedules and rushed mornings, consider packing the lunches the night before while cleaning the kitchen or in between cooking dinner. Let the kids help to instill a sense of responsibility and get things done quicker.
Use a bento box - By using a reusable bento box, you reduce waste, can separate the food items, make it easier to carry (no spills), and kids can bring uneaten food back home.
Make food in bulk - If you have time over the weekends or evenings, cook in bulk. Make a big batch of muffins you can freeze or a big pot of pasta that can be in the fridge for a few days.
Make the food interesting and appealing - A child may be more inclined to eat an apple when it is peeled and sliced or a fun, colorful fruit stick. Or how about bright orange carrot spirals? Cut food protein, cheese, or bread into smaller bite sizes or fun shapes.
Yes to healthier treats, no to processed snacks - Although cookies, chips, cold meats, and sausages are yummy and fun, they are heavily processed and contain a lot of sodium and sugar. Switch to healthier treats such as popcorn, chocolate-covered nuts and raisins, homemade oatmeal cookies, or whole-grain tortilla chips with salsa.
Something to drink - Include a healthy drink such as low-sugar flavored water, low-fat and low-sugar flavored almond milk, and only the occasional 100% juice. Natural water is, of course, the best.
Practice what you preach - Kids learn from their parents, and the same goes for eating habits and choices. Set an example of healthy eating, tell them about the benefits, and stay involved in their food choices.
SHOP HEALTHY LUNCH ITEMS HERE
.
WE THINK YOU'LL LIKE THESE READS TOO