Making creamy and delicious homemade hummus is very simple and quick! There's no more need for store-bought versions that may contain hidden ingredients or paying a price for convenience.
This versatile spread is not only incredibly flavorful but also a healthy snack choice. Packed with the goodness of chickpeas, tahini, lemon, and aromatic spices, hummus offers a rich source of protein, fiber, and essential nutrients. It's a fantastic option for those seeking a nutritious and satisfying snack.
Whether you spread it on whole-grain pita bread, use it as a dip for fresh veggies, or incorporate it into sandwiches and wraps, hummus is a delicious and guilt-free way to enjoy a quick and nourishing treat.
Homemade Hummus Recipe
Ingredients:
1 can of chickpeas or dried chickpeas
1 lemon
1 small clove of garlic
3 tablespoons of tahini
1/4 cup olive oil
2 TBS water (or adjusted for desired consistency)
Directions:
Blend all ingredients in a high-speed blender or food processor until smooth. Feel free to add salt, pepper, or any herbs and spices as you wish.
Top with fresh parsley, paprika, a swirl of olive oil, and whole chickpeas when serving for a beautiful presentation!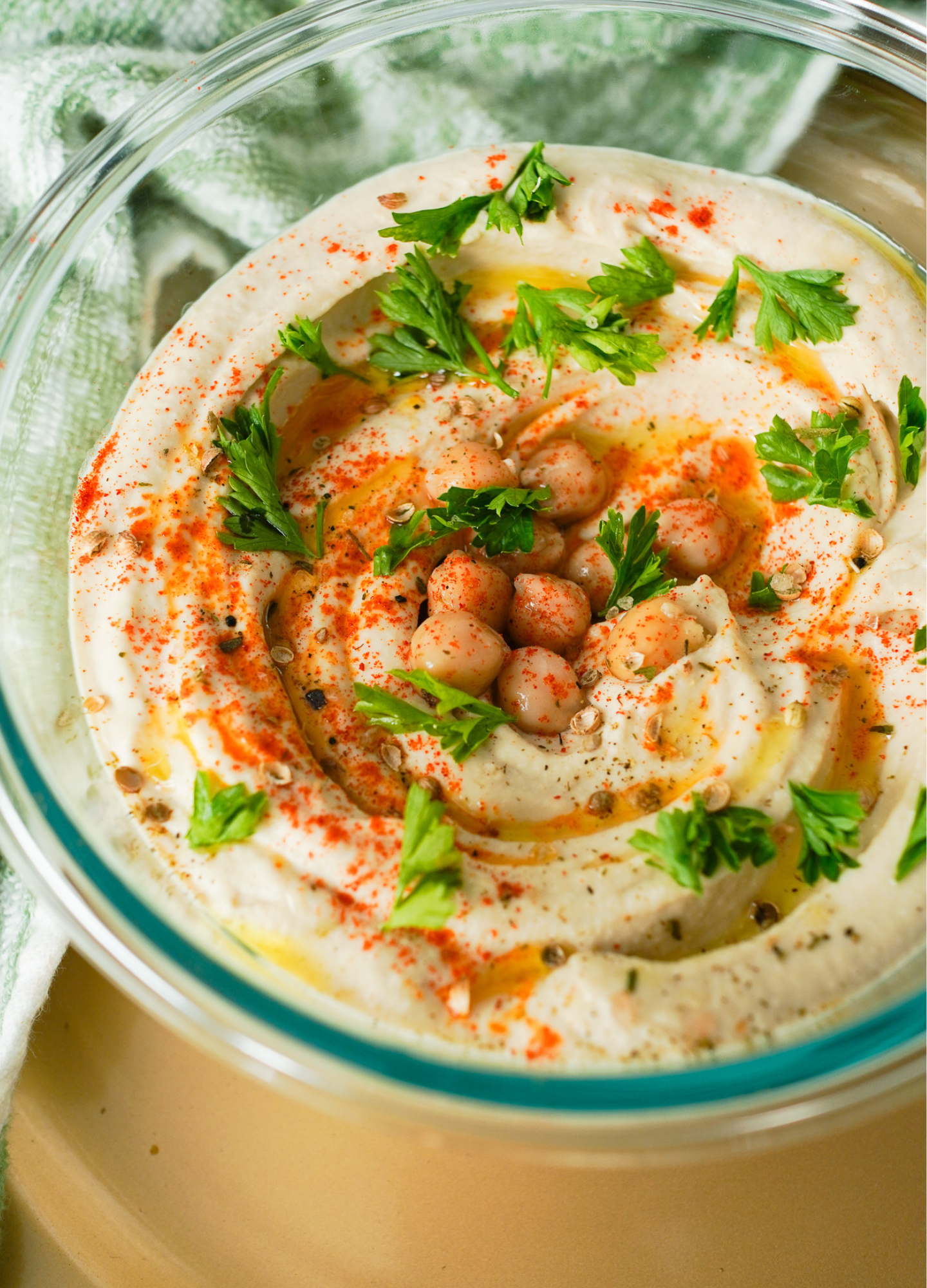 WE THINK YOU'LL LIKE THESE RECIPES TOO