Craving a snack that will satisfy your sweet tooth but, at the same time, offer some macronutrients too?
We know, this combo is rare to find...
But totally possible with these scrumptious, mouth-watering nut clusters!
Nuts and seeds are great to grab when you are in a rush and need a snack on the go. And if it can be delicious like these nut clusters, even better! A sweet treat is always welcome ;-)
Read more: 14 on-the-go healthy snacks that will keep your energy running high all day long.
These nut clusters are super easy to make and a fantastic sweet treat without all the guilt.
But beware, they are so good that you may overdo it and ruin all your healthy eating intentions! So enjoy in moderation ;-)
NUT CLUSTERS RECIPE
INGREDIENTS:
DIRECTIONS:
Preheat the oven to 325 F.
While the oven is preheating, add all the ingredients together and mix (It should be very sticky).
Line a cookie sheet with parchment paper.
Scoop about 1-2 tablespoons into each cluster. An ice cream scoop works great.
Make sure each cluster sticks together very well, or they won't stick together while baking.
Also, make sure the clusters don't touch each other.
Bake for 15–20 minutes until they have darkened and become hard.
Take them out of the oven and set them aside to cool for 5 minutes to harden further.
Enjoy!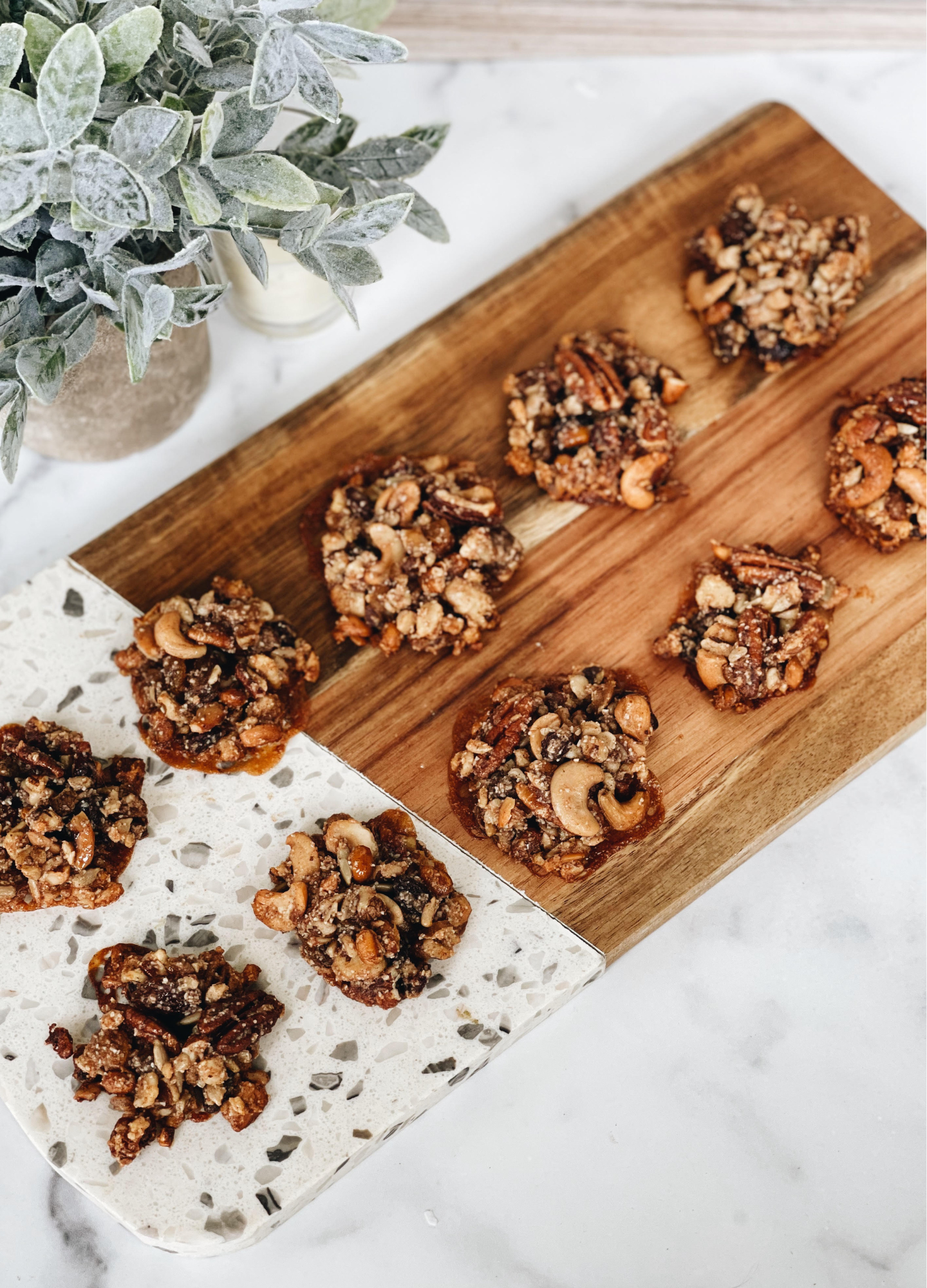 WE THINK YOU'LL LIKE THESE RECIPES TOO