PROTEIN PACKED ENERGY BITES FOR A BOOST OF ENERGY
Or just to satisfy that nagging sweet craving!
VEGAN CHOCOLATE PEANUT BUTTER BALLS RECIPE
INGREDIENTS:
2/3 cups peanut butter (100% peanuts, no salt added)
2 tablespoons maple syrup
4 dates
1/3 cup rolled oats (GF Bobs Red Mills Old Fashioned Rolled Oats)
3 tablespoons of your chosen vegan chocolate protein powder
1/4 cup of shredded coconut (no added sugar)
DIRECTIONS:
Add the dates into a food processor and process until fine (about 15-20 seconds).
Add the peanut butter and process for another 30 seconds.
Next, add the remaining ingredients to your food processor and process until the texture is like cookie dough. (Can take 1-5 mins of pulsing to get desired consistency).
Roll the dough into balls and then roll them in the coconut (optional). If you prefer not to use protein powder, you can substitute it for almond flour or coconut flour.
Store in the fridge for up to 7 days. Enjoy as a snack or dessert!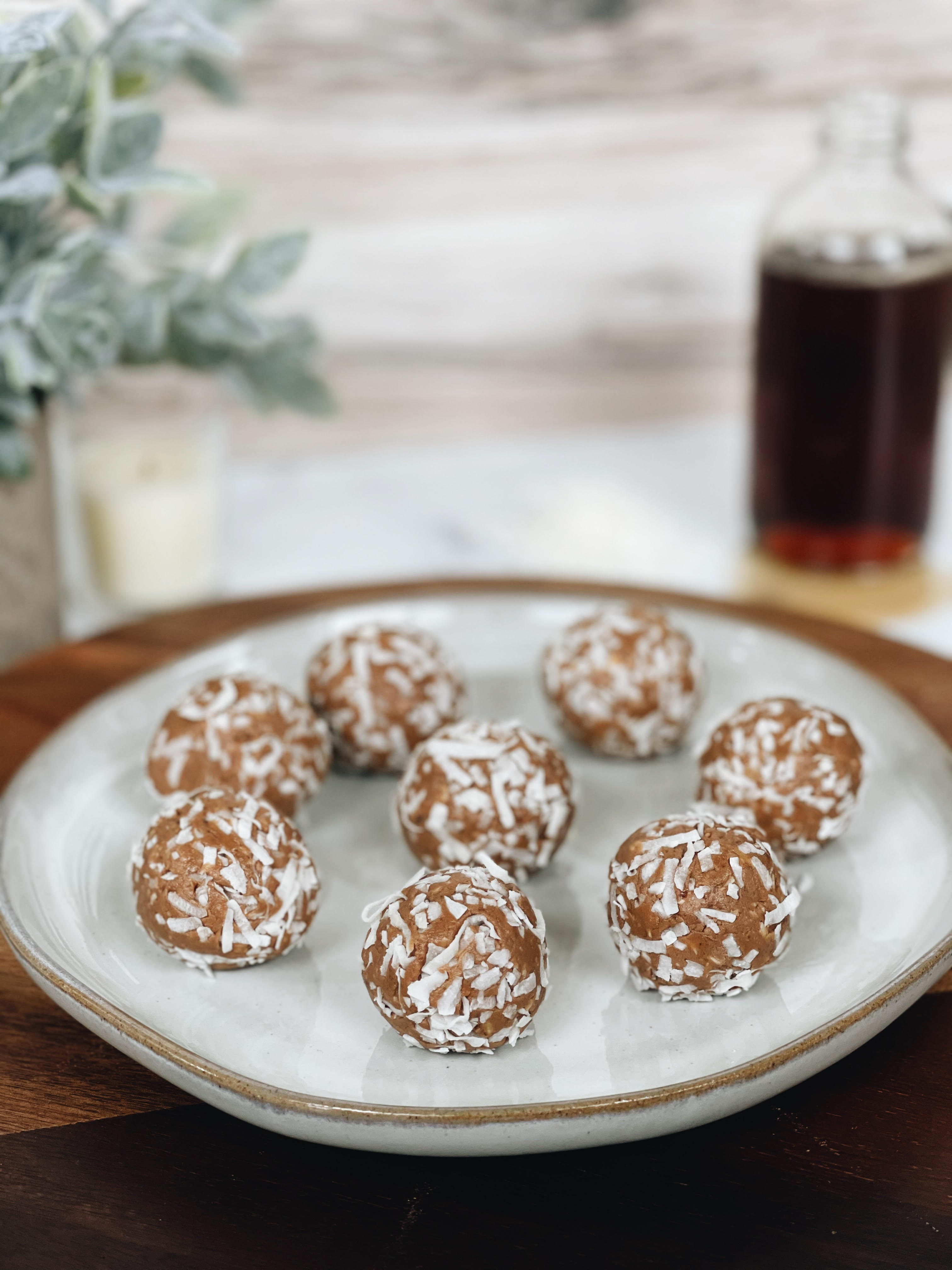 WE THINK YOU'LL LIKE THESE RECIPES TOO