ALL THE CHEEZ WITHOUT THE CHEESE
There's no need to give up your favorite mac and cheese, simply use our Instant Vegan Cheez Mix!
This recipe encompasses all the things we love about delicious mac and cheese, plus some healthy attributes too!
It is plant-based, gluten-free, allergen-friendly, and has protein too! Using our instant vegan cheez mix makes this recipe super yummy and cheezy. Cheezy just like us ;-)
These mac and cheese cups are convenient enough to pack for the little ones' school lunches or serve as a fun weekend dinner.
READ MORE: How to pack a healthy bento lunch box for kids
MAC AND CHEEZ CUPS RECIPE
Ingredients
Quinoa gluten-free elbow pasta or any other gluten-free/normal elbow pasta (1lb)
1 package of firm tofu (drained)
8 oz package of shredded plant-based cheddar cheese
2 cloves of garlic
2 Tbs Vegan Cheez mix or nutritional yeast
1 tsp onion powder
1 tsp garlic powder
1 tsp salt
2-3 large basil leaves
4 tablespoons of plant-based butter melted
1 cup gluten-free panko bread crumbs
Splash of almond milk or coconut milk if needed.
Tulip muffin cups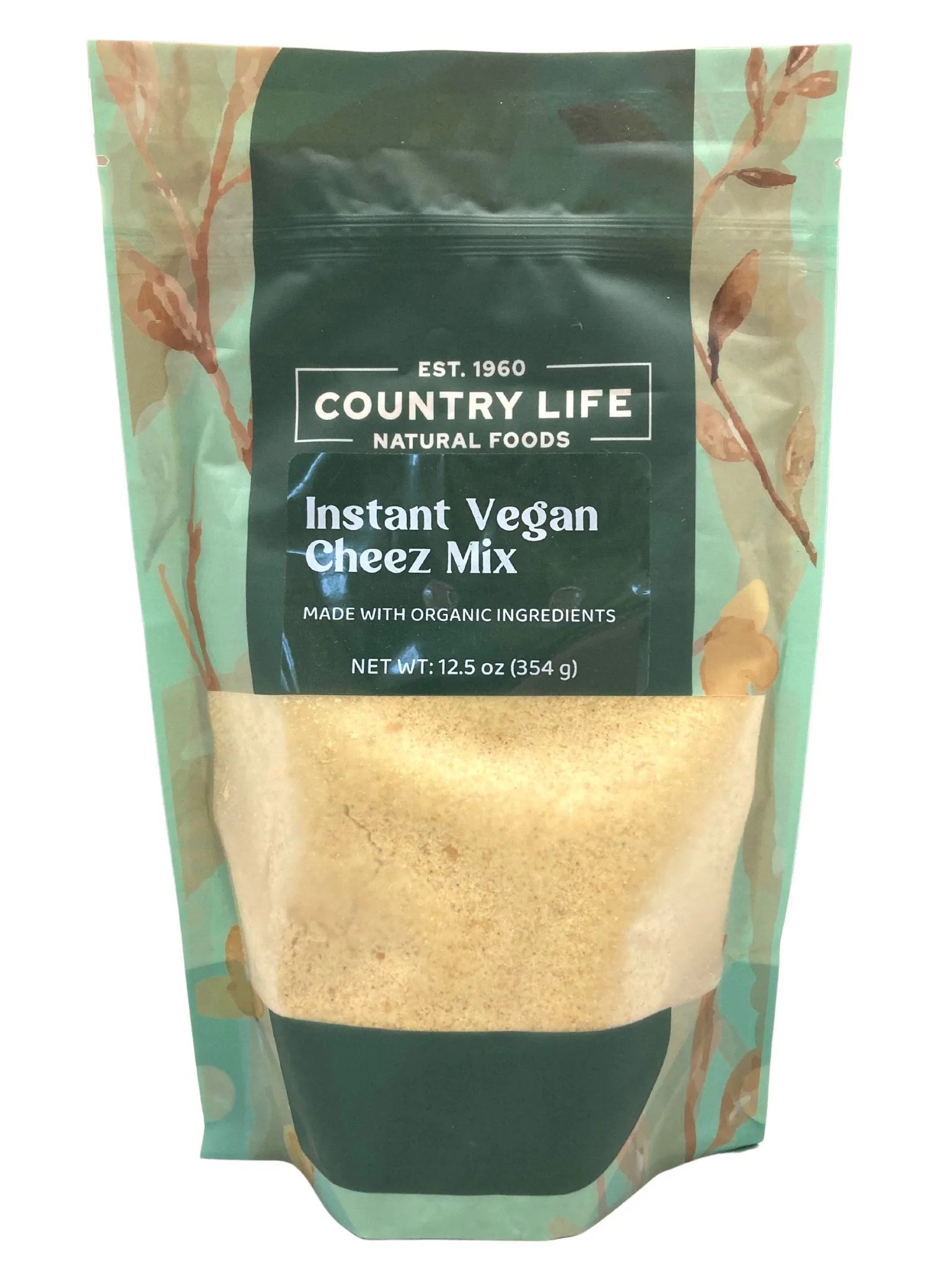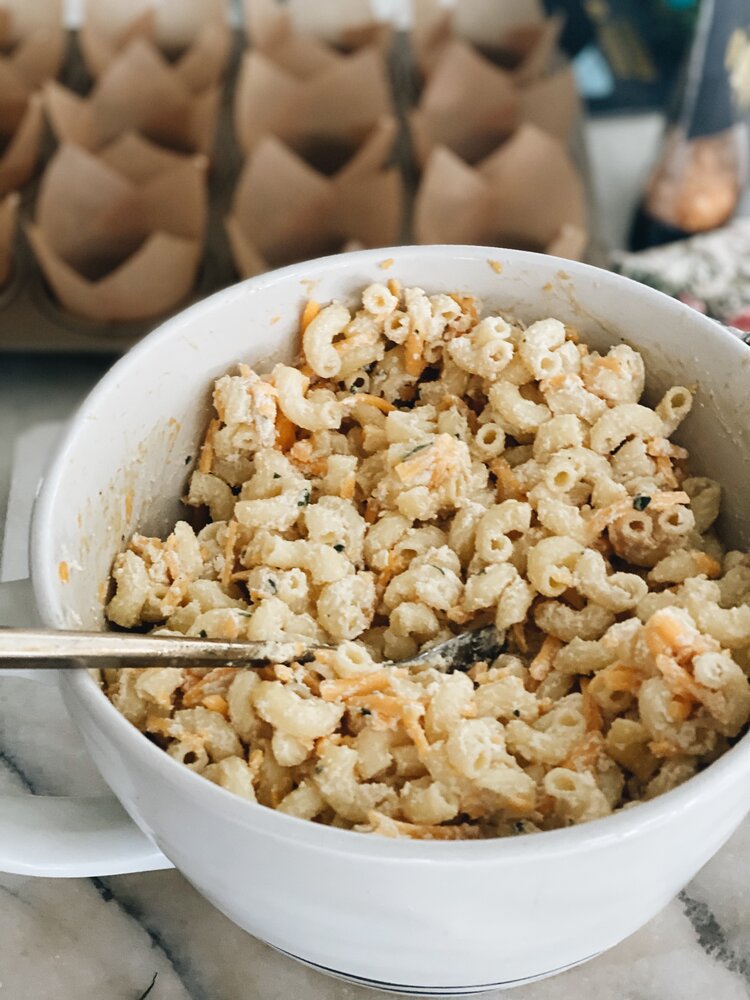 Directions
Cook pasta as directed on the package and drain pasta once cooked.
Preheat the oven to 400 degrees F and place tall muffin cups in a muffin pan.
In the meantime blend tofu, garlic, nutritional yeast, salt, onion and garlic powder, and basil leaves in a food processor or high-powered blender until smooth.
In a large bowl mix pasta and tofu mixture well. Add cheese and mix well. Add melted butter and mix. If super hard to mix add a splash of milk.
Spray cups with oil before starting. Scoop generous portions into every muffin cup. You should only have a teeny bit left over. ( if using the larger muffin cups. If using small ones, just place leftovers in a baking dish and bake)
Sprinkle bread crumbs on top of each "Mac and Cheez" Muffin. Drizzle the remaining 2 Tbs of butter over each muffin onto breadcrumbs.
Place in oven and bake for about 20 min.
These will keep well for a few days in the fridge.
WE THINK YOU'LL LIKE THESE RECIPES TOO