Taking Your Veggie Burgers To A Whole New Level!
These nut and seed oat patties are loaded with nutritional goodness!
Made only with whole, natural ingredients, and being so tasty on top of that, you will gladly replace processed patties with these.
A whole bunch of various nuts will amp up your protein and healthy fat intake.
Delicious seeds will provide essential fiber, vitamins, and minerals.
Oats and flax meal will help to bind it all together.
A variety of fresh veggies will add that desired freshness, more fiber, and all the essential nutrients.
Serve these patties with a delicious protein pesto, and you've got yourself a very healthy meal!
What a way to get in all those veggies, protein, fiber, vitamins, essential fats, and so much more!
nut and seed oat patties recipe
Ingredients:
1/4 Cup each of sunflower seeds and pumpkin seeds
1/4 Cup ground flax seed
1 1/2 cups oats
1/4 onion minced
1 zucchini grated
1 carrot grated
1 red bell pepper minced
1 green bell pepper minced
1/3 Cup water
1 Tbs Soy sauce
Directions:
Blend all the nuts and seeds until a fine powder.
Add the flax meal and oats.
Add the seasoning, and mix.
Add the veggies and water. Mix it well and form into a dough.
If you want to add more seasoning, add the soy sauce.
Form into patties and grill until browned, crispy and cooked through.
Serve with a delicious protein pesto. Recipe below!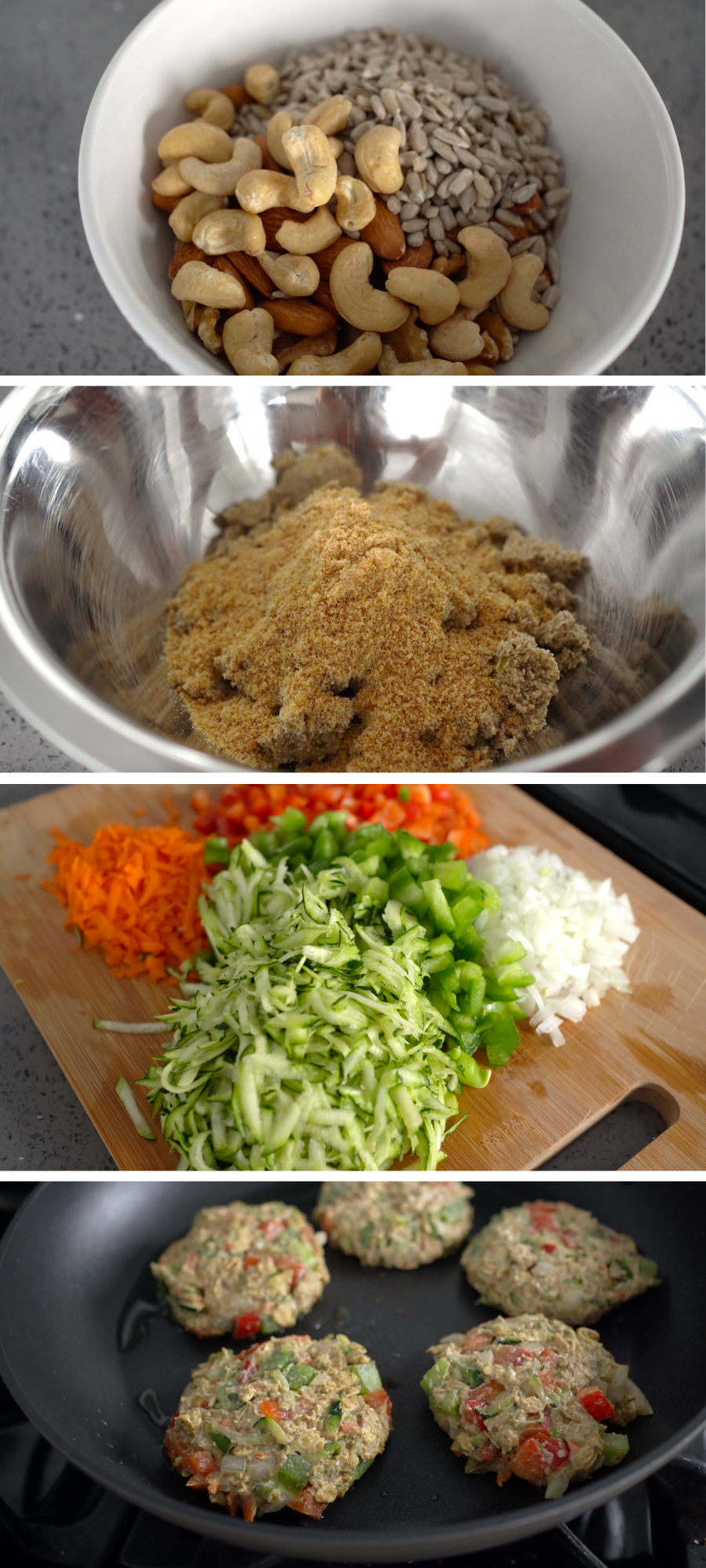 Delicious Protein Pesto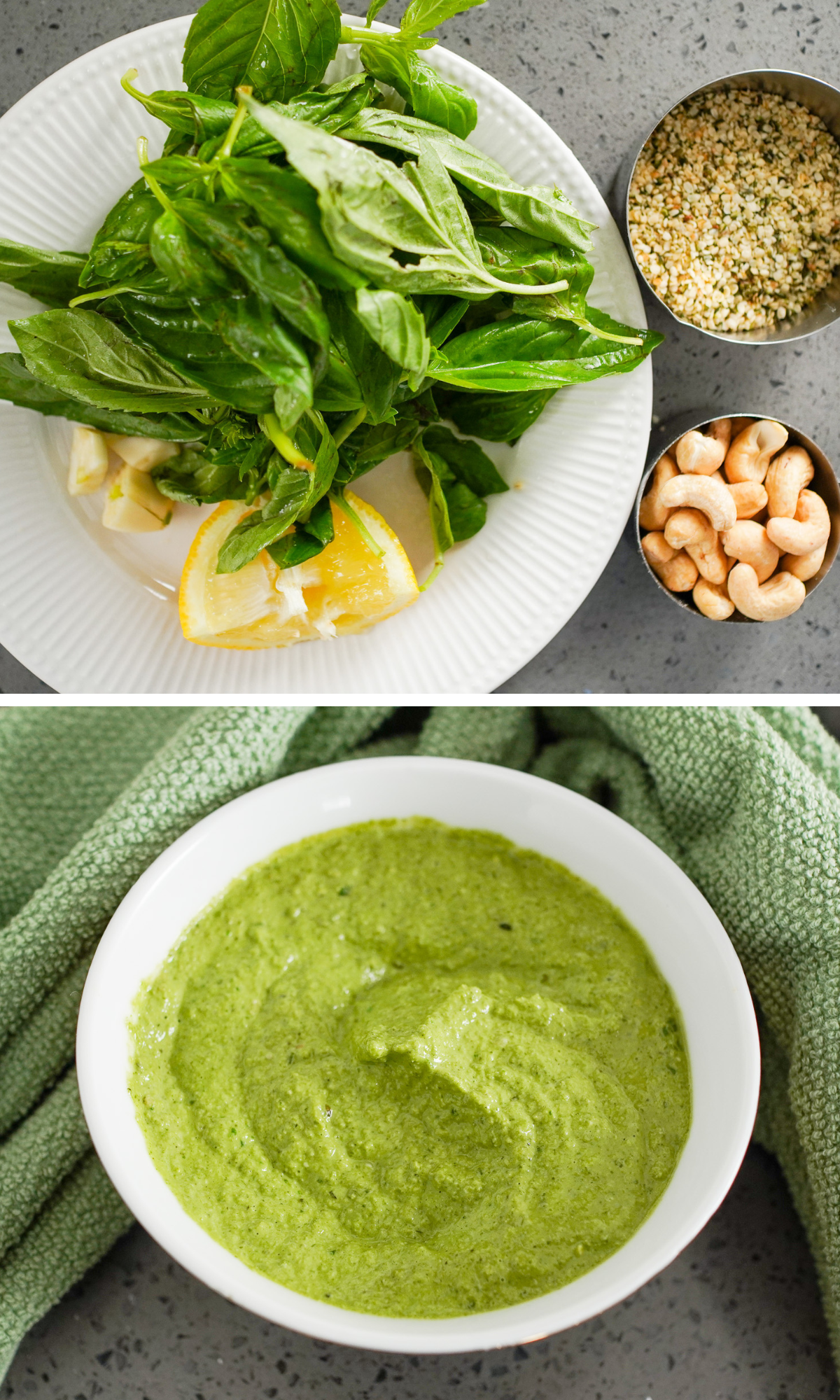 Ingredients:
Directions:
Lightly toast the hemp seeds.
Add toasted hemp seeds and remaining ingredients to a food processor or blender.
Add 1 Tbs of water if needed to help blend.
Enjoy with whatever you like!
SHOP THESE RECIPES HERE
.
WE THINK YOU'LL LIKE THESE RECIPES TOO