CAMPING DISHES ARE NOW WAAAY EASIER (AND TASTIER) WITH OUR EASY EATS PRODUCTS!
Tofu scramble mixes, instant vegan cheez, and red lentil curry for the win!
Camping is supposed to be easy, relaxing, and fun, right?! So why would you want to waste quality family or me-time by chopping, grilling, stirring, sweating, and cleaning when making camping meals?
No way! Camping dishes should be easy and quick, involving no fuss or endless cleaning. And be delicious at the same time. Leaving you more time to enjoy the reasons you went camping in the first place.
And this is where our Easy Eats Products are real lifesavers! They will save you from self-pity (cause you just want a break from cooking!) and camping mayhem ;-)
Here are 5 of our best camp dishes that will have everyone licking their fingers and give mom that much-needed break.
EASY TOFU SCRAMBLE
Perfect For Breakfast
Pat dry your tofu.
Add oil to a pan and crumble tofu into the pan.
Add the classic scramble seasoning or any other of our tofu scramble mixes.
Stir until well combined, and the tofu is cooked to your liking.
Add chopped tomatoes and spinach, and cook for 2-3 minutes.
Serve on whole wheat or rye bread.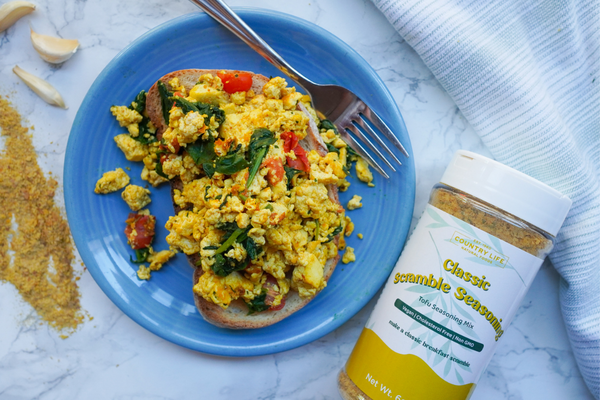 TOFU HOTDOG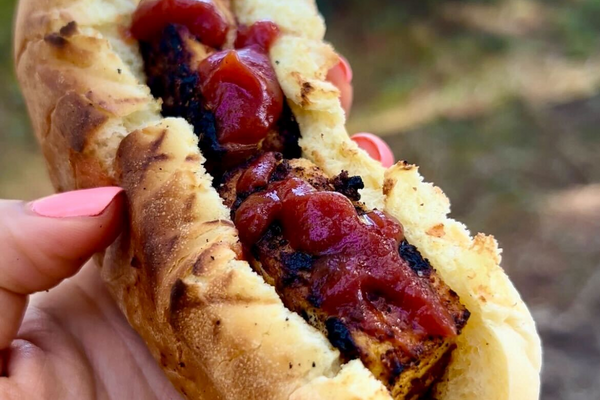 Perfect for lunch
Cut extra firm tofu into thick slices.
Mix 1/2 cup BBQ tofu seasoning with 2 Tbs oil.
Add a bit of water to make a marinade.
Cover the tofu in the marinade and let it rest for a while.
Grill until tofu is crispy and lightly charred on the outside.
Serve on a bun with some yummy salsa.
RED LENTIL CURRY
Perfect for dinner
Pour the red lentil curry mix into a pot.
Add 5 cups of water.
Bring to a boil and simmer for 30 - 40 minutes.
Serve over rice or enjoy with naan bread.
It really is as easy as 1, 2, 3!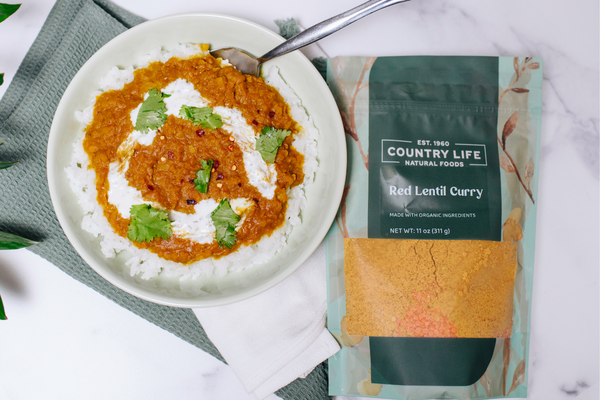 INSTANT VEGAN MAC & CHEEZ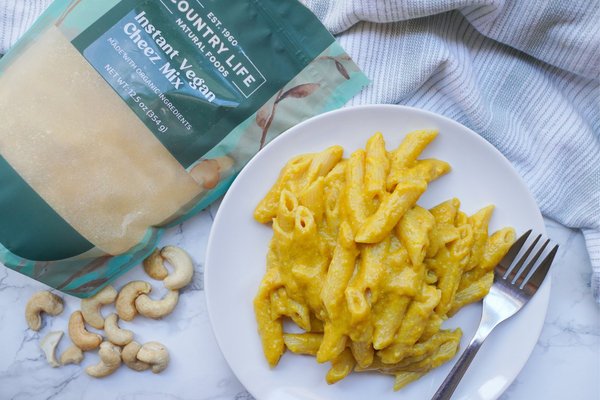 PERFECT FOR DINNER
Add 4 cups of water to a pot and add 1 1/4 cup instant vegan cheez mix.
Stir well until thickened.
Add cooked pasta to the cheez mix.
Add pasta water for added moisture.
Give it a good stir, and you are done!
MINI BANANA PANCAKES
PERFECT FOR DESSERT
Mix 1/2 cup of your favorite pancake pre-mix with 1/2 cup plant-based milk.
While it sits for 2 minutes, thinly slice a banana.
Top sliced bananas with peanut butter.
Dip the banana slices in the pancake batter and let the excess drip off.
Add to a heated pan with oil and cook until both sides are golden brown.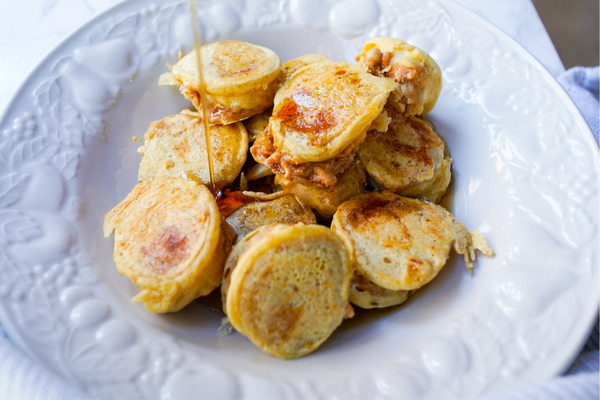 WE THINK YOU'LL LIKE THESE RECIPES TOO