MAKE SUMMER LAST WITH THESE FUN ACTIVITIES!
Summer is the perfect time for kids to enjoy their vacation time outside and for families to spend quality time together. Still, sometimes it can be challenging to keep them entertained while staying at home. Especially so when it's already been a few weeks!
Don't worry; we've got you covered with a fantastic list of fun summer activities for kids that will spark their creativity, curiosity, and adventurous spirit! Best of all, they are inexpensive, easy, and can be enjoyed right at home.
From tasty treats to exciting outdoor games, there's something for every child to enjoy during the last few weeks of the summer holidays! And for mom to be able to finally get some quiet time and watch that Netflix series ;-)
16 summer activities for kids
1. Make 'Nice Cream'
Beat the summer heat with a delightful and healthy treat – 'Nice Cream.' It's a simple and delicious alternative to regular ice cream without dairy and added sugar. And the best part is, you can make it at home with just a few ingredients.
Blend frozen bananas with your favorite fruits like strawberries, blueberries, or mangoes, and voila! You have a refreshing and guilt-free ice cream to enjoy.
Or try this yummy chocolate peanut butter 'nice cream'!
2. Have an Outdoor Picnic
Pack a picnic basket with your kids' favorite snacks, sandwiches, and refreshing drinks, and head to your backyard or a nearby park.
Spread out a comfy blanket and enjoy a delightful picnic together amidst nature. Take some board games, cards, or books for extra entertainment. Or how about a Polaroid camera to capture fun moments!
It's a great way to bond as a family and create beautiful memories.
We've got loads of options for picnic snacks, including nuts, trail mix, dried fruit, savory snacks, and healthy juice options.
3. Fun Chalk Murals
Unleash your kids' artistic talents with sidewalk chalk murals. Get some fun colored chalk and let their imaginations run wild as they create beautiful designs and artwork on the pavement or a wall. Don't be surprised if your home becomes an art gallery! Invite the neighbors for a free show!
4. Backyard Camping
If a camping trip isn't feasible, bring the camping experience to your backyard! Set up a tent, tell campfire stories, and enjoy some delicious s'mores. As night falls, lay back and stargaze, identifying constellations and spotting shooting stars.
If you're going camping for real, here are 5 quick and easy plant-based camping dishes.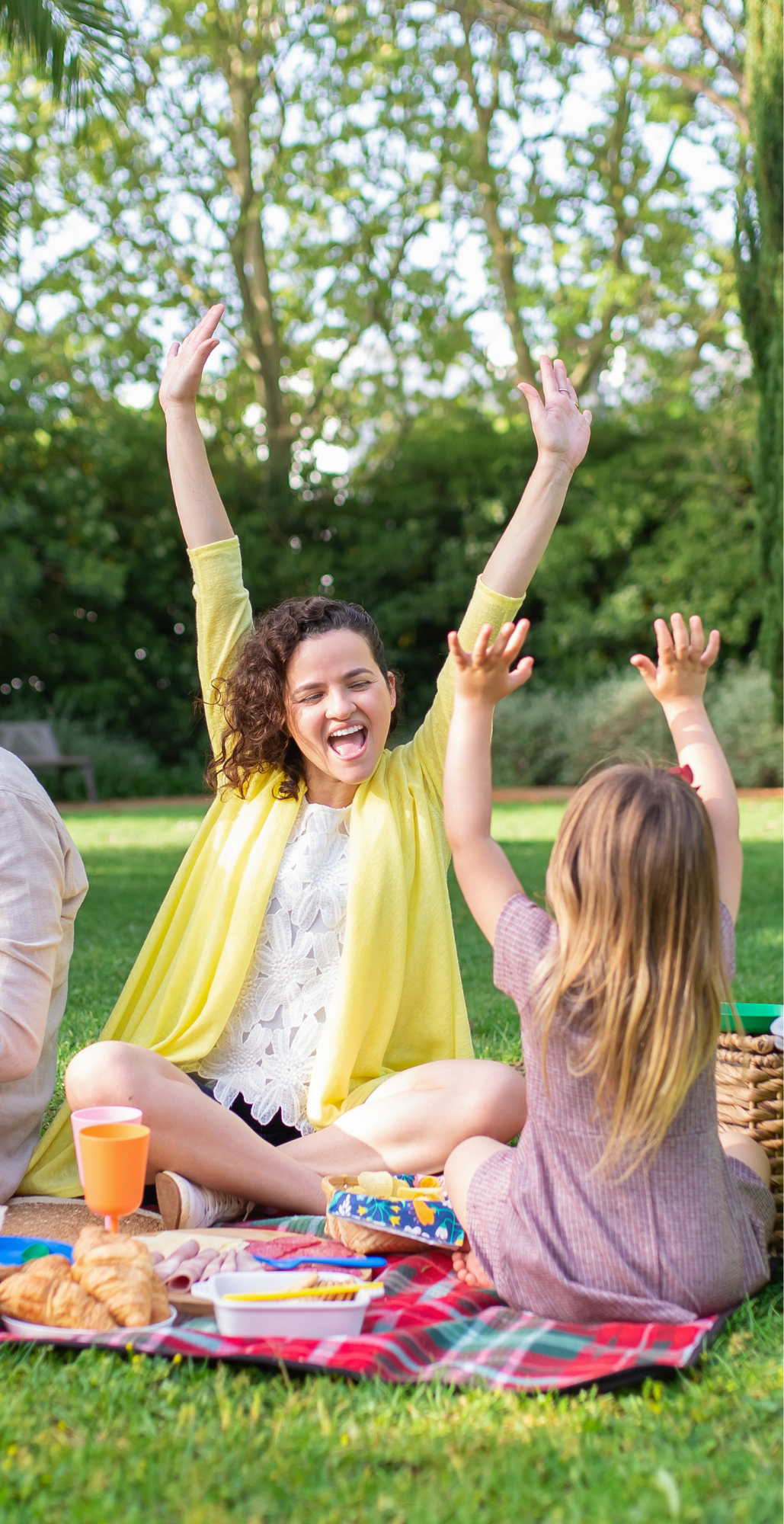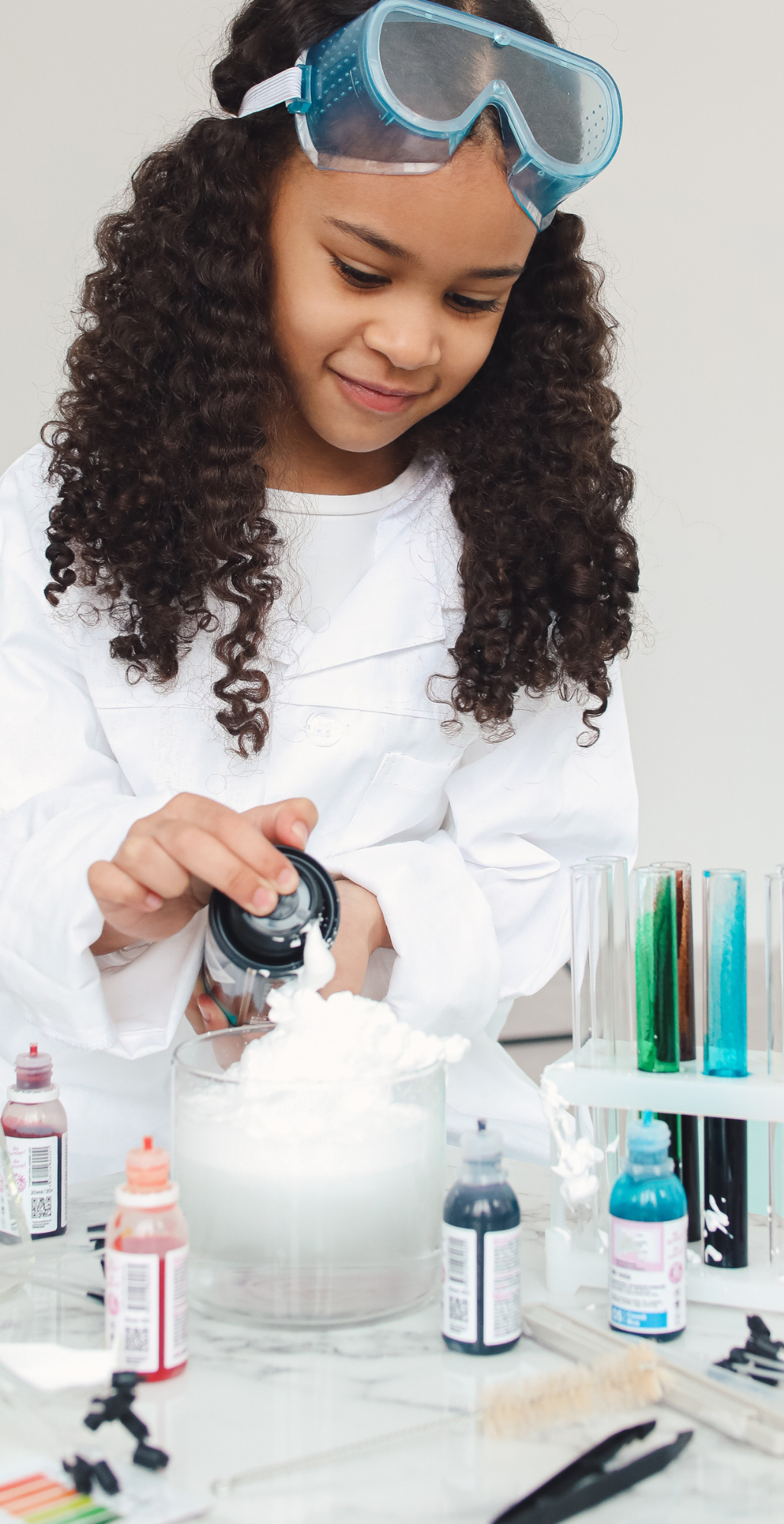 5. Fun Science Experiments
Make learning exciting with fun science experiments. Use household items to explore chemical reactions, create mini volcanoes, or make colorful explosions with baking soda and vinegar. These hands-on experiments will entertain your kids while teaching them something new.
Here are some fun ideas for science experiments for kids!
6. Make a DIY Bird Feeder
Encourage your kids to appreciate nature and care for other living beings by making a DIY bird feeder. Use recycled materials or craft supplies such as toilet paper rolls, peanut butter, and birdseed to create a feeding station for feathered friends. Hang it outside your window and observe the different bird species visiting for a snack.
7. Paint Rocks
Let your kids explore their artistic side by painting rocks. You only need smooth rocks from your yard or a nearby park, paint, and brushes. They can create colorful designs, patterns, or even turn them into adorable creatures.
Your kids could use these as door stoppers for their rooms, paperweights, or simply as decorative items!
8. Discover The Joy Of Gardening
Start a small garden in your backyard, in containers, or on your windowsill. Let your kids pick their favorite plants or flowers from your local nursery to grow. They can start with seeds to experience seeds germinating or seedlings to get a head start.
Summer is a great time to plant fall vegetables, so root vegetables, cabbages, broccoli, and kale are all good options. And marigolds, zinnias, petunias, and sunflowers are great flowers to plant in the summer.
Gardening teaches responsibility and patience while giving them a sense of achievement as they witness their plants flourish.
This post from Azure Farm goes into detail how gardening can benefit kids: Gardening With Kids: Tips, Activities, And All The Benefits It Brings
9. Berry Picking
Take a trip to a local berry farm and go berry picking with your kids. Even better if you have your own berry bushes! It's a fun and rewarding activity that allows them to connect with nature while enjoying delicious fresh berries. Use the picked berries to make yummy desserts together.
10. Get Cooking or Baking
Spend quality time in the kitchen with your little chefs. Choose age-appropriate recipes and let them take charge with supervision.
Cooking and baking are great ways to nurture creativity and sensory skills and to teach kids how homemade cooking is healthier, cheaper, self-sustaining, and fulfilling.
Some easy recipes include grilled cheese sandwiches, muffins, cupcakes, cookies, and crunchy peanut butter pretzel bites.
11. Bean Bag Toss
Engage in some DIY fun by creating bean bags and a toss board together. It's a fantastic outdoor game that enhances hand-eye coordination and provides hours of entertainment for the whole family.
Mom and Dad's skills would be needed here ;-) Mom can sew bags filled with beans, and Dad would need to help make the board. Hula hoops placed on the ground can also be used as targets.
12. Summer Scavenger Hunt
Organize a scavenger hunt with a list of summer-inspired items found in your backyard or around the house. This can include summer garden veggies and fruit, flowers in different colors, green leaves, beach toys, sunglasses, fun hats, flip-flops, etc.
Give your kids a basket to collect the items, and watch them run around with excitement as they complete the hunt. After the scavenger hunt, use the items to make crafts, make a recipe, or play with them.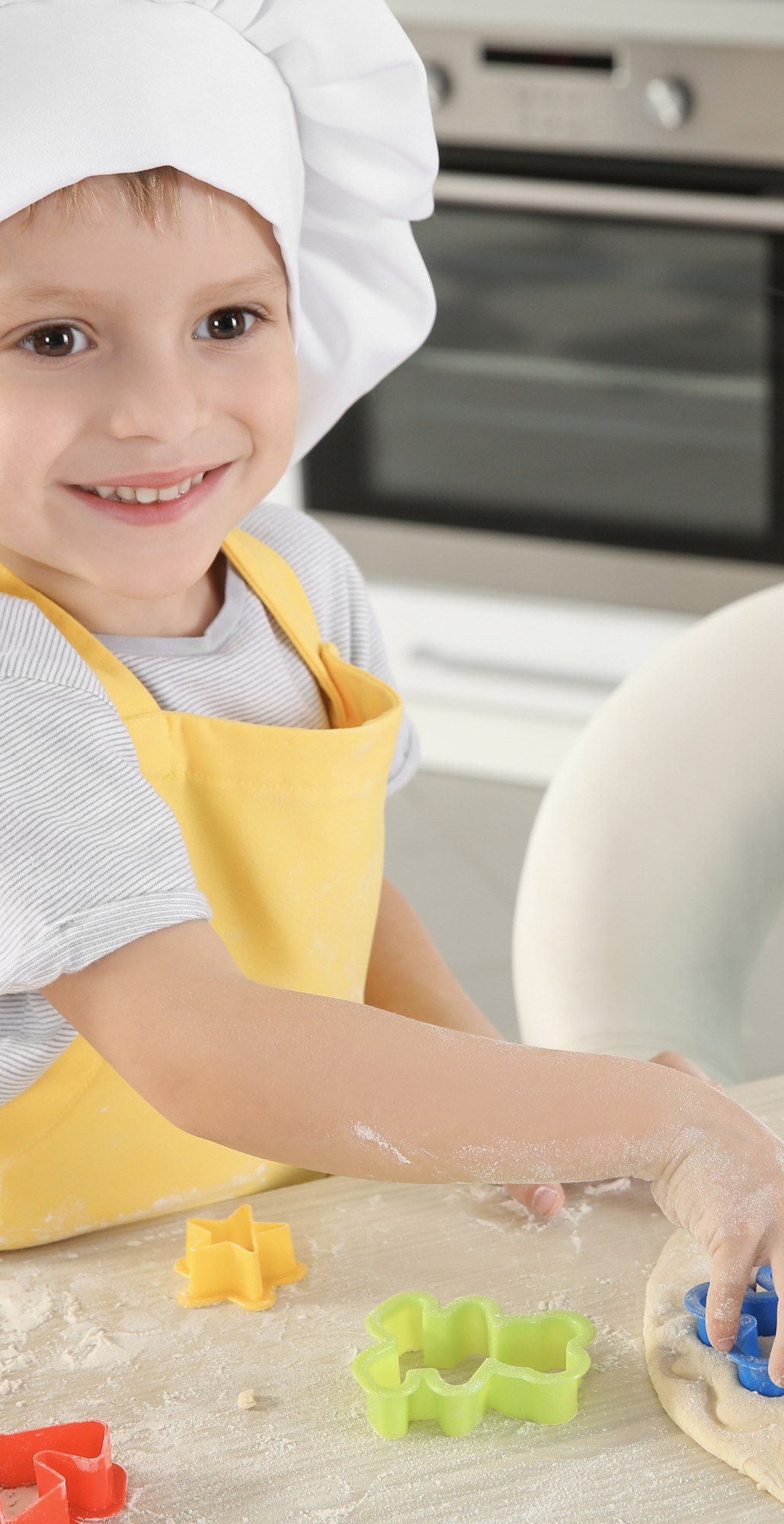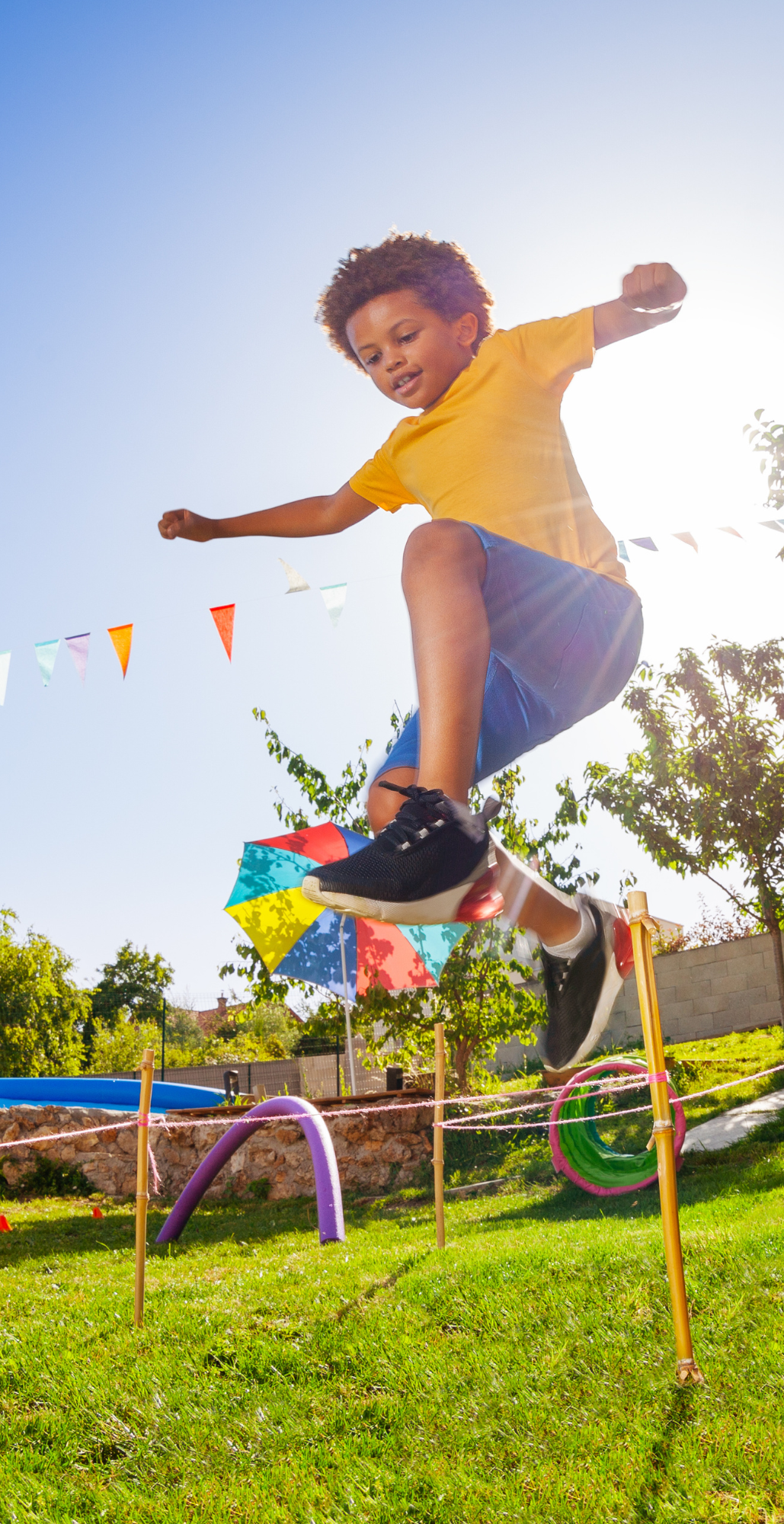 13. Make Homemade Goop With Cornstarch
Combine cornstarch with water and a few drops of child-friendly, safe food coloring to create a fascinating goop. It acts like a liquid when poured but turns solid when pressure is applied. Kids will love playing with this mysterious substance.
Here's how:
Pour 1 cup of water into a large mixing bowl
Add a few drops of food coloring (any color)
Slowly stir in 2 cups of cornstarch until it creates a goopy-like consistency
14. Make a homemade movie
Take the family video camera or your phone, and let your kids get creative. Let them play host and video things outside with commentary, conduct talk shows with family and neighbors, or act out their favorite character or song. It will be an amusing memory to look back on one day!
15. Backyard Obstacle Course
There's nothing like an obstacle course to get the hearts racing and excitement flowing! Construct a backyard obstacle course with pool noodles, hose pipes, wooden boxes, jump ropes, hula hoops, and other materials you can find around the home and yard.
Turn it into a light-hearted individual timing competition or make teams to teach kids about the value of teamwork.
16. Help a Neighbor Out
Teach your kids about kindness and community by helping a neighbor in need. Whether watering their plants, walking their dog, mowing their lawn, or running errands. Small acts of kindness can brighten someone's day.
WE THINK YOU'LL LIKE THESE READS TOO