Rice is a staple in many households, serving as the foundation for countless dishes worldwide.
With the rising popularity of organic products, many are turning to organic rice as a healthier and more environmentally friendly option. However, the plethora of choices available can be overwhelming.
Explore why choosing organic rice matters, the significance of cooking times and which rice to use for which dishes, and the nutritional benefits of various varieties.
We'll also introduce you to six fantastic organic rice options that can cater to both your family's health and tastebuds!
WHY CHOOSE ORGANIC RICE?
The main difference between organic and non-organic rice lies in the methods used for cultivation and production. Here are the benefits of choosing organic rice:
Cultivation Practices:
Organic rice is grown without synthetic pesticides, herbicides, or genetically modified organisms (GMOs). Instead, organic farmers rely on natural methods, such as crop rotation, companion planting, and organic fertilizers, to maintain soil fertility and control pests.
Soil Health:
Organic farming practices prioritize soil health through the use of compost, cover crops, and organic matter. This helps improve soil structure, water retention, and nutrient content. Non-organic rice, using synthetic chemicals, can impact soil health over time by depleting beneficial microorganisms and reducing overall soil fertility.
Environmental Impact:
Organic farming tends to have a lower environmental impact as it avoids the use of synthetic chemicals that can harm ecosystems, water quality, and non-target organisms. By choosing organic rice, you support agricultural practices mindful of long-term environmental consequences.
No Genetic Modification:
Organic rice is grown from non-genetically modified (non-GMO) seeds. Organic standards prohibit the use of genetically modified organisms.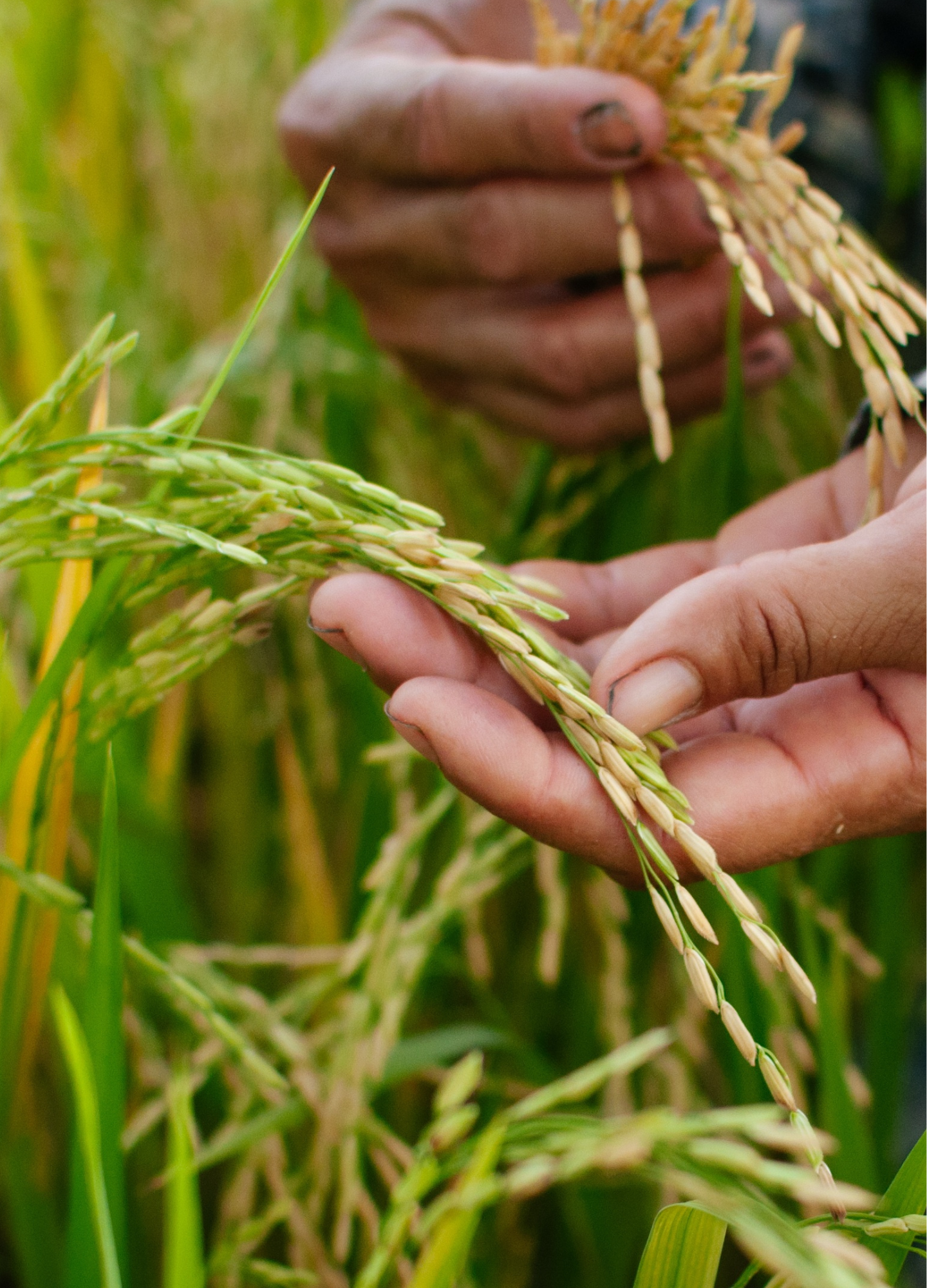 WHY DOES YOUR CHOICE OF RICE MATTER?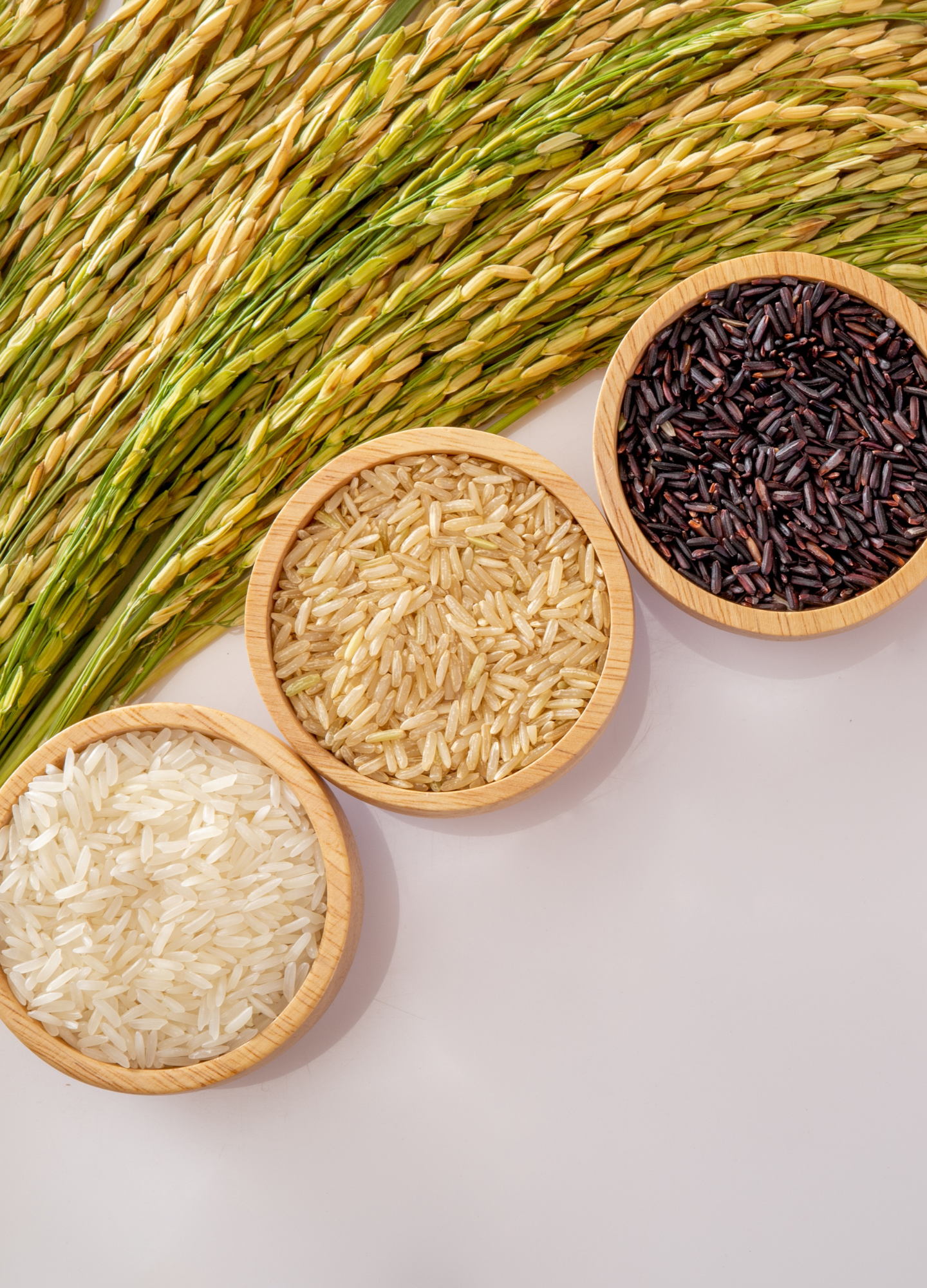 The type of rice you choose can significantly impact your meals' flavor, texture, and nutritional value.
Beyond personal preferences, different rice varieties are better suited for specific dishes, cooking methods, or time constraints. Additionally, the processing of rice, such as whether it's brown or white, affects its nutritional content.
Different Dishes, Different Rice
Ultimately, your preferred rice choice will remain supreme, and you should choose what your family loves most. But certain rice types will complement certain dishes better. You may want to select black rice for visual appeal, soft, fluffy rice for sushi, or a nutty, chewy rice for hearty casseroles.
Consider Cooking Times
The cooking time of rice is a crucial factor, especially when planning meals with time constraints. Quick-cooking options like white rice may be preferred on busy weeknights, while longer-cooking varieties like brown or wild rice might be suitable for leisurely weekend dinners.
Brown vs. White
The primary difference between brown and white rice lies in their processing. Brown rice retains the bran and germ layers, making it a whole grain with higher fiber content, vitamins, and minerals. White rice, on the other hand, has been stripped of these layers, resulting in a milder flavor but reduced nutritional value.
6 OF OUR FAVORITE ORGANIC RICE PRODUCTS
WE THINK YOU'LL LIKE THESE READS TOO