→ Got leftover pretzels?
→ Looking for other ways to enjoy this stalwart snack?
→ Need an energy-boosting snack before your workout?
Then these crunchy peanut butter pretzel bites might just become your new favorite sweet treat!
High-energy ingredients like pretzels, peanut butter, and dates will give you that much-desired energy or tame your sweet tooth without any nasty ingredients you can hardly pronounce.
→ Just a friendly warning: These bites are so good, you may end up eating way more than you should. Enjoy them in moderation ;-)
peanut butter pretzel bites recipe
Ingredients:
Directions:
Blend pretzels in a food processor and add to a bowl.
Add peanut butter and date caramel and mix until well incorporated.
Roll them into bite-sized balls with your hands and place them on parchment paper and in the refrigerator.
Place the chocolate in a bowl and melt in the microwave for 1 minute, 30 seconds at a time. Carob chips don't melt as well as chocolate does, so add a small amount of canola or coconut oil to the chips to help them melt down to a smooth consistency.
Dip each pretzel ball into the chocolate and refrigerate until the chocolate has hardened.
READ MORE: Carob vs. Chocolate - The difference in taste, nutrition, stimulants, and more!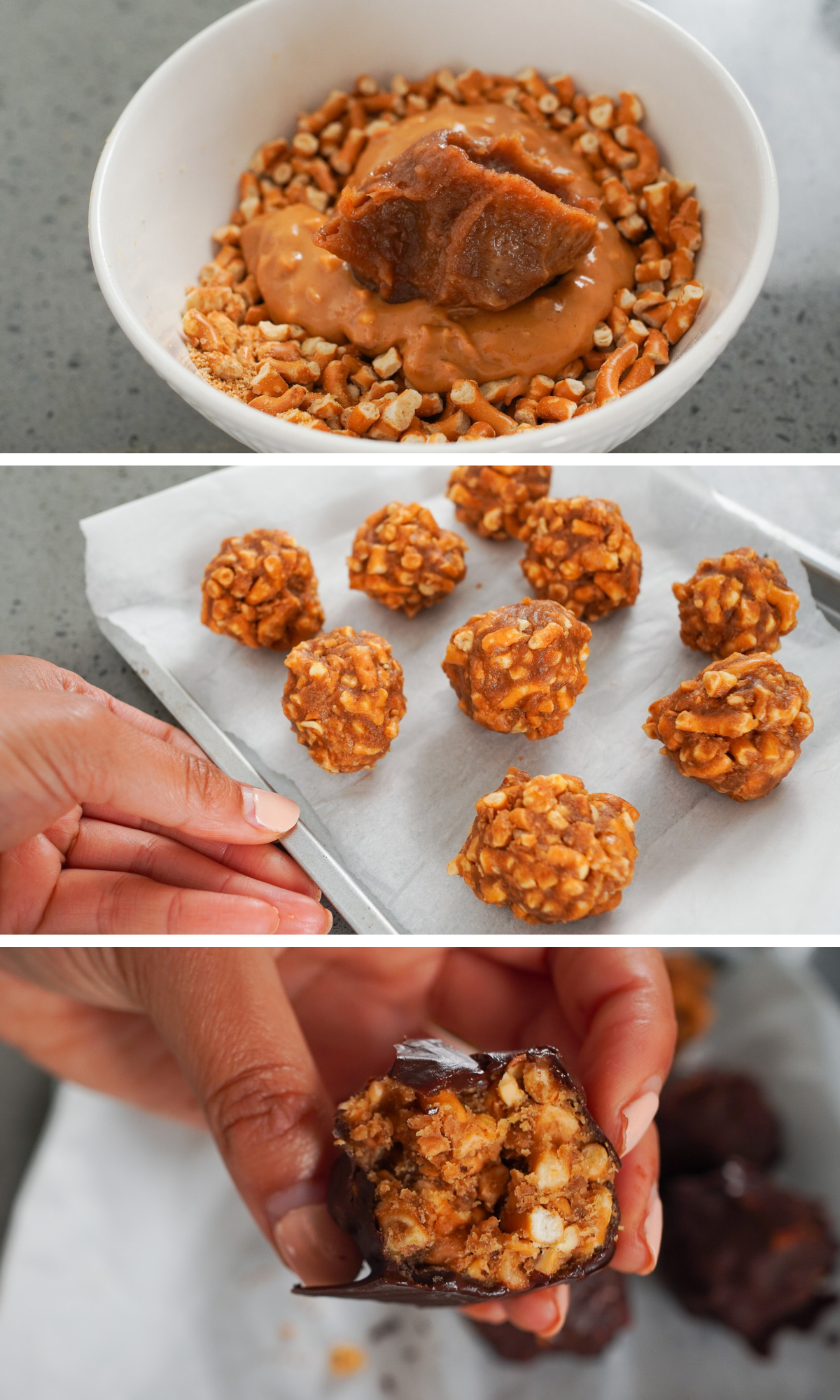 peanut butter date caramel
SHOP THESE RECIPES HERE
.
WE THINK YOU'LL LIKE THESE RECIPES TOO