Quinoa + Black Beans = A protein-packed combo!
Quinoa And Black Bean Meatballs Recipe
Ingredients:
Directions:
Cook the quinoa as directed on the package
Add black beans to a baking tray, spread them out, and bake at 350 F for 15-20 minutes.
In the meantime, sautee diced onions for 2 -3 minutes, add garlic, and fry for another 1-2 minutes.
Add black beans, quinoa, and onion mix to a food processor and pulse until coarse (not too mushy).
Add the rest of the ingredients and pulse again to mix well.
Roll the mixture into meatball-sized balls and add them to a hot pan with oil.
Fry until crispy and brown.
Serve with spaghetti, pasta, rice, or mash, and your favorite sauce.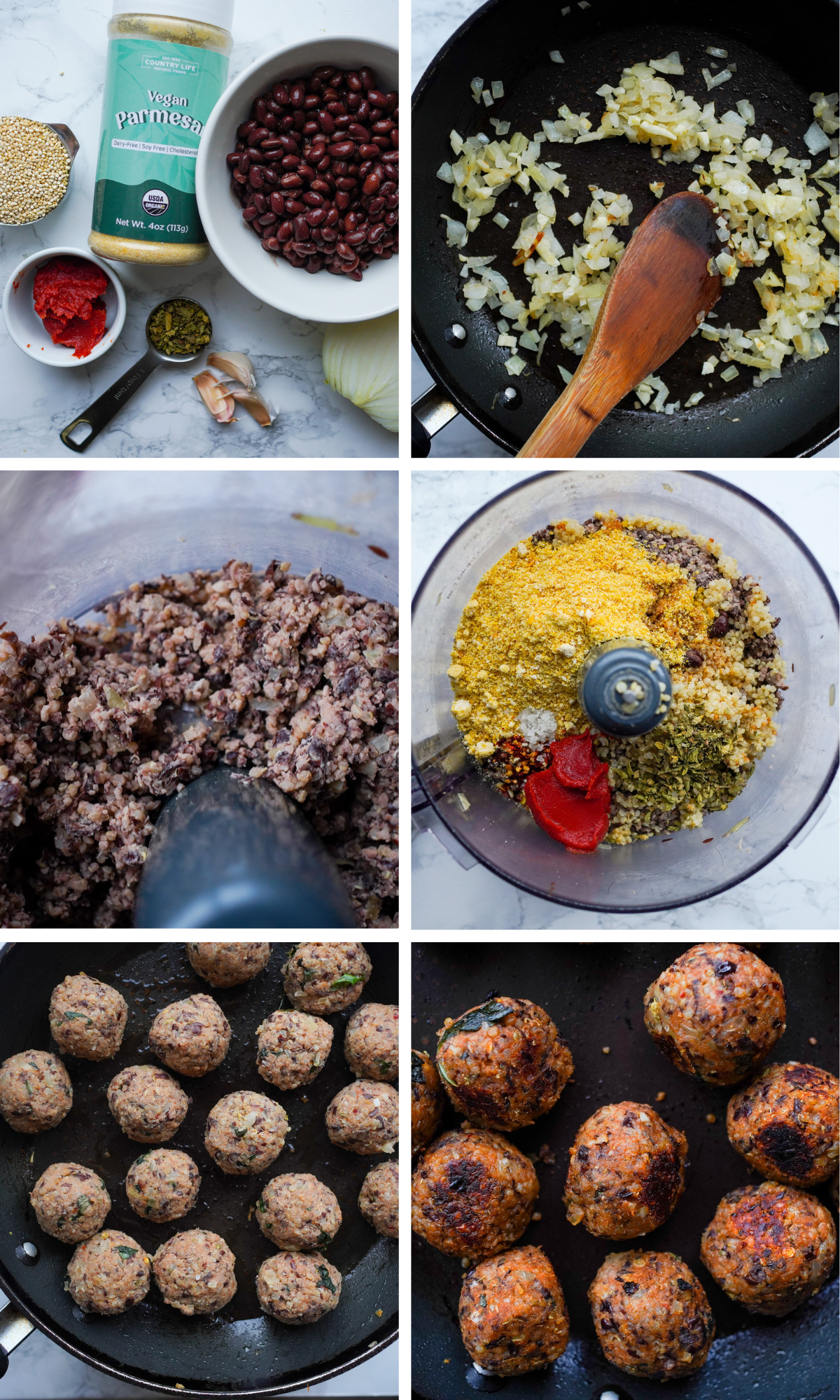 IF YOU PREFER WATCHING A VIDEO...
WE THINK YOU'LL LIKE THESE RECIPES TOO