crispy, crunchy, crusty
These crispy cauliflower bites, will be a new crowd favorite!
crispy cauliflower bites recipe
Ingredients
2/3 cup brown rice flour
2 tablespoons blanched almond meal or almond flour
1 tablespoon tomato paste
2 teaspoons garlic powder
2 teaspoons onion powder
2 teaspoons smoked paprika for that smoked flavor
Dash of dried parsley
2/3 cup of water
1 medium to large head of cauliflower
1/3 cup of franks hot sauce or barbecue sauce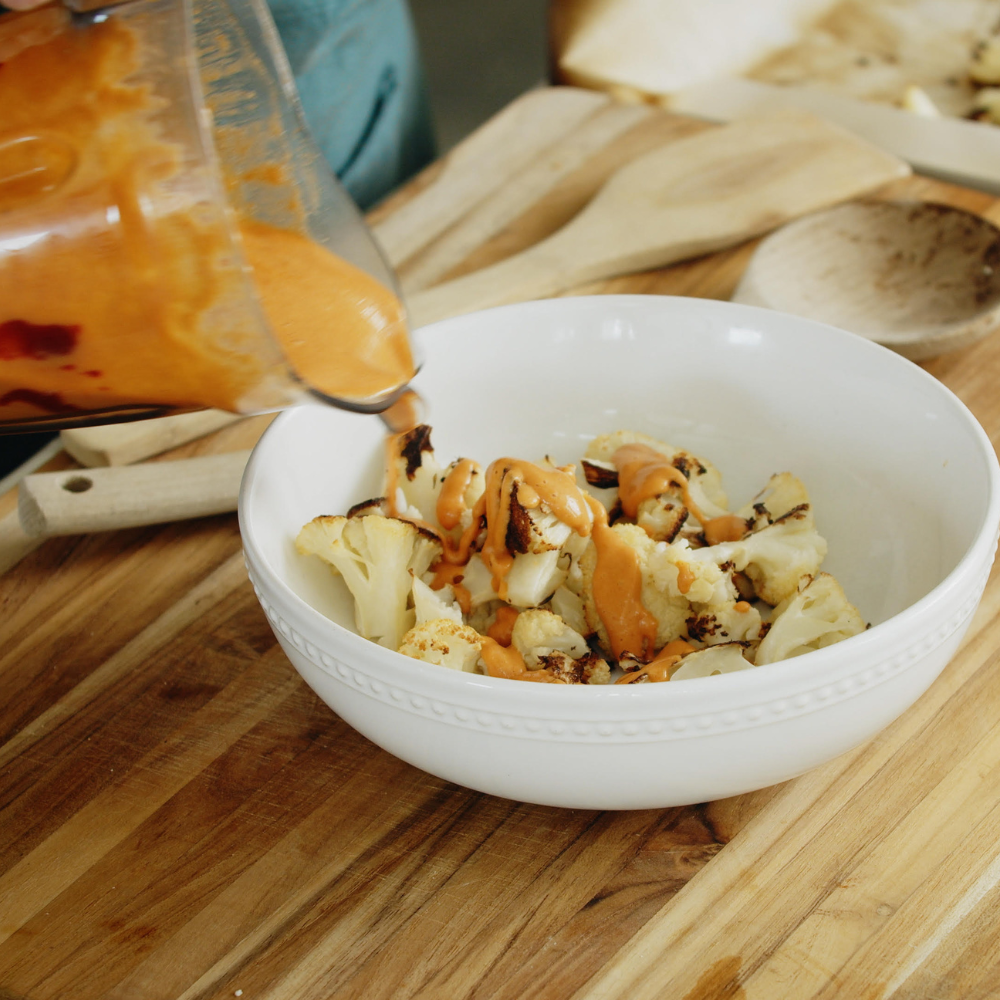 Directions
Preheat your oven to 450°F and line 2 baking sheets with parchment paper.
Cut off the greens from your cauliflower and chop the head into 2-inch bites.
Place the cauliflower in a single layer on the baking sheets, ensuring that the cauliflower bites do not touch one another (to allow the best crispiness).
Drizzle with a small amount of olive oil and bake for 20 to 25 minutes, until they crisp on the edges.
While cauliflower is baking, blend the brown rice flour, almond flour, tomato paste, garlic powder, onion powder, paprika, parsley, and ⅔ cup of water in a blender until the batter is smooth and thick.
Check on the cauliflower after 20 mins. They will not get crispy all over while in the oven, so remove from the heat and let stand for 3 minutes to crisp up a bit more.
Transfer to a bowl and drizzle with the sauce.
Serve immediately (for best results, do not add sauce until ready to serve, as the sauce can cause cauliflower to lose crispiness).
Serves 6 cup-size servings.
WE THINK YOU'LL LIKE THESE RECIPES TOO