If you have been looking to do burger nights but in a healthier way, these quinoa patties are the answer. With its nutty, crunchy texture, quinoa makes for a great patty and meat alternative.
Quinoa also has numerous benefits including:
It's gluten free
An excellent fiber source
A complete protein containing all essential amino acids
Has essential minerals and vitamins
Helps with heart health, controls blood sugar levels, and reduces inflammation.
QUINOA PATTIES RECIPE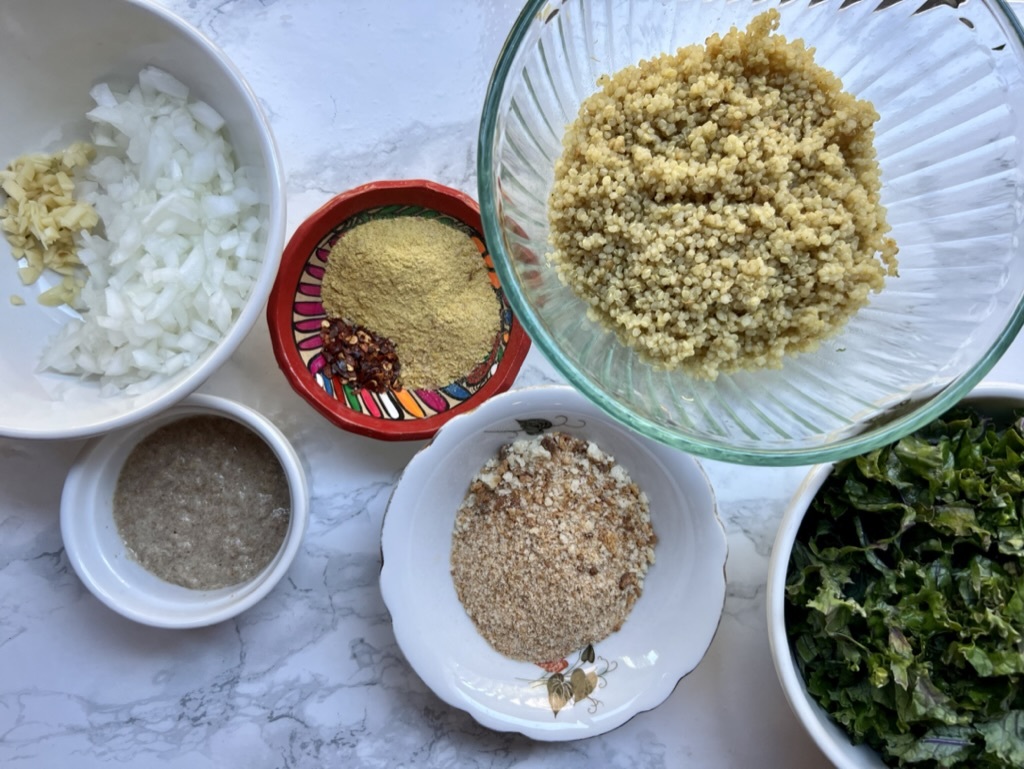 Ingredients
1/2 cup dry quinoa, cooked with veggie broth
2 cups rinsed kale, ribs removed, chopped into bite sized pieces
1/4 cup vegetable broth
2 Tablespoons avocado oil or canola oil
2 cloves garlic, minced
1/2 cup onion, diced
3 egg subtitutes like Neat Egg
1/2 cup Panko bread crumbs
1/4 cup nutritional yeast
1 tsp garlic powder
1 tsp chili flakes
Directions
1. Cook the quinoa according to package instructions.
2. Sautee the onion and garlic for a few minutes, then add the kale. Sauté with 1/4 cup vegetable broth until softened.
3. Add sautéed kale to a bowl with the cooked quinoa. Add the nutritional yeast, garlic powder, chili flakes, bread crumbs, and the egg substitute.
4. Mix by hand until a dough forms. Use a 1/4 cup to portion and make burger-style patties.
5. Pan fry on each side until crispy and golden brown.
6. Serve on a bun with your favorite burger toppings or enjoy on their own.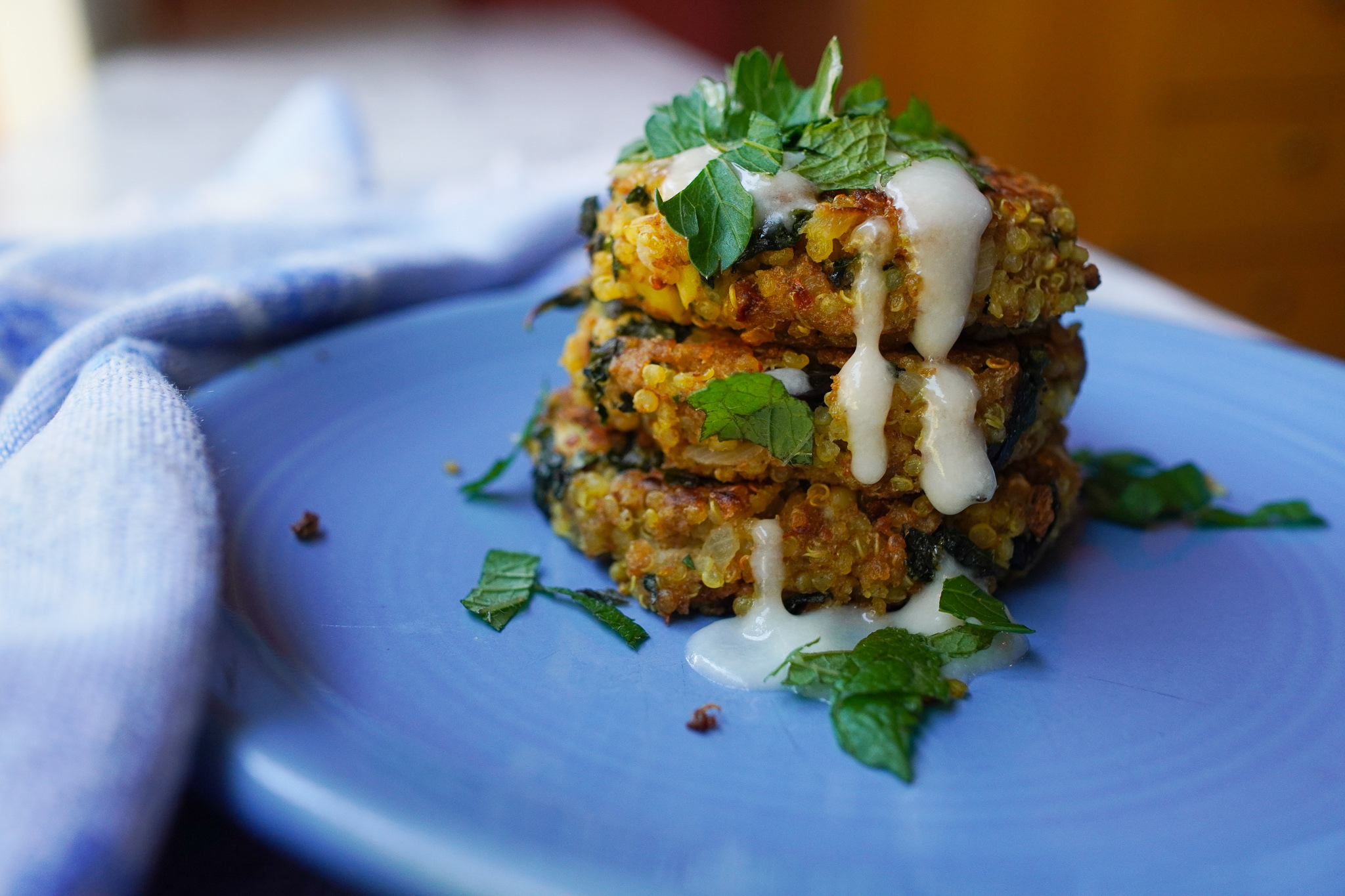 IF YOU PREFER WATCHING A VIDEO...
WE THINK YOU'LL LIKE THESE RECIPES TOO