Since we love animals, and root for plant-based, this is obviously not chicken ;-) But rather Seitan. Seitan is a food made from gluten, the main protein of wheat.
With 75g of plant protein per 100g, seitan is a protein bomb! And what's even better is that it is so quick to prepare. You can easily whip up this vegan sriracha "chicken" dish in no time.
VEGAN SRIRACHA "CHICKEN" RECIPE
Ingredients
For the seitan:
3/4 Cup Vital Wheat Gluten
1/4 Cup All Purpose Flour
1 tsp "Chicken" Style Seasoning
1/2 tsp Garlic Powder
1/2 tsp Onion Powder
1/2 tsp Salt
2/3 Cup Water
For the Sriracha Marinade:
2 Tbs Sriracha
1 Tbs Soy Sauce
1 Tbs Maple Syrup
1 Tbs Rice Vinegar
1 Tsp Sesame Oil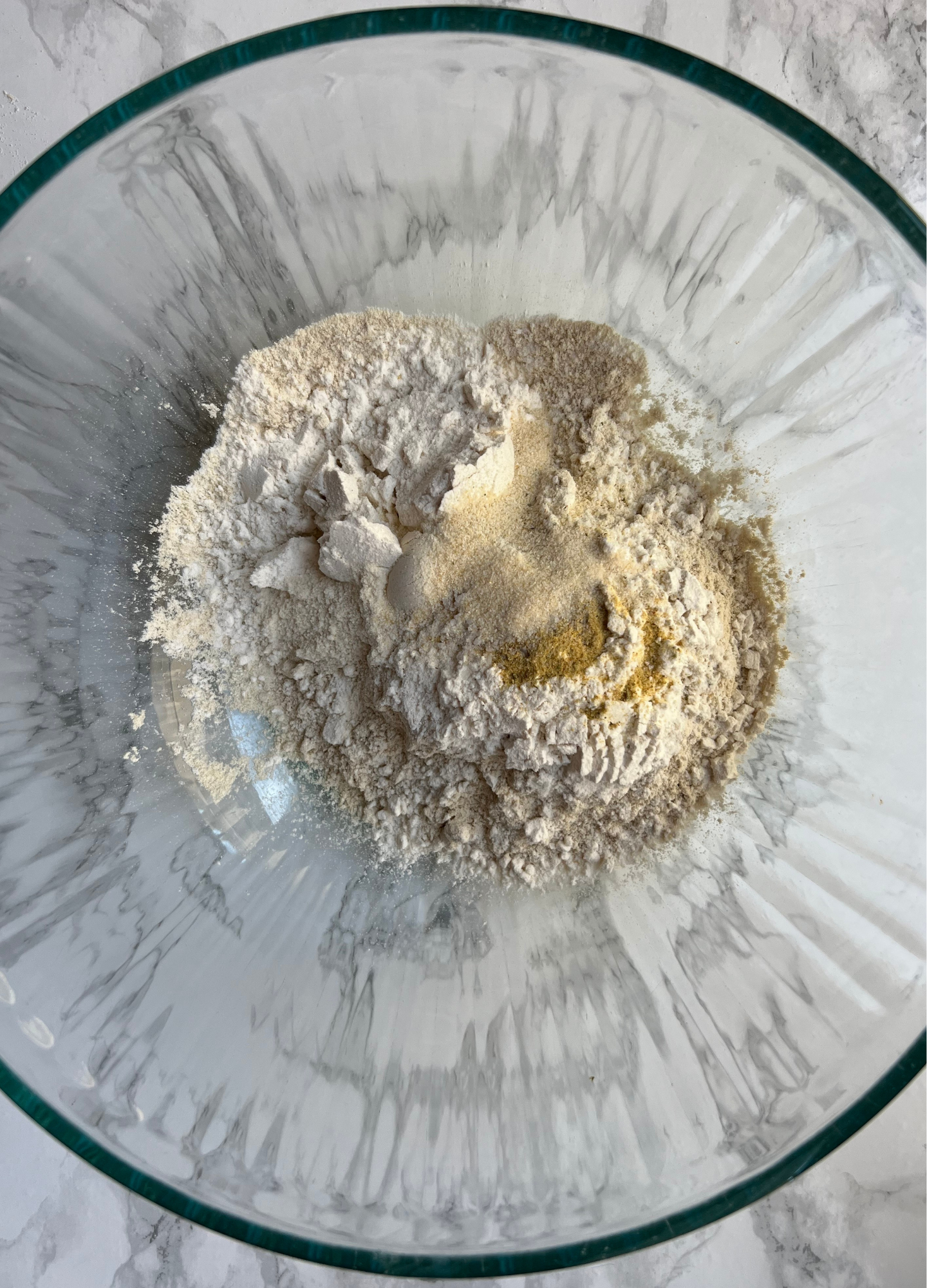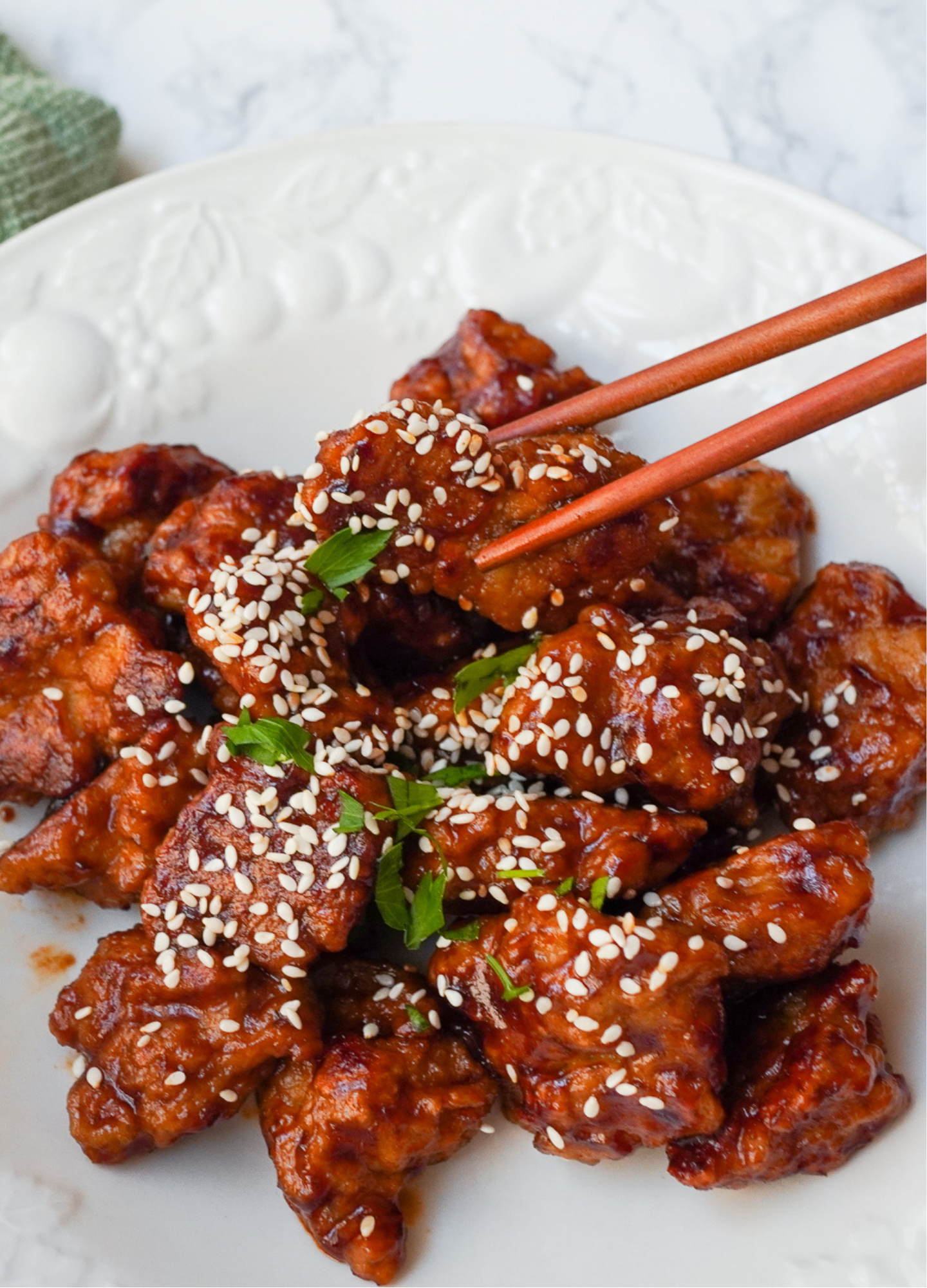 Directions
Mix all the dry ingredients, add water, and whisk to form a shaggy dough.
Continue mixing by hand and knead the dough for about one minute until you get a nice ball of dough. This is now the seitan.
Tear the seitan into chunks, lightly toss the chunks of seitan in oil and steam on the top part of a rice cooker for 10 min.
Heat oil in a pan and fry the steamed seitan chunks on each side until it's golden brown.
Mix all the marinade ingredients to make the sriracha sauce.
Add the shriracha sauce into the pan and cover the seitan well.
Serve with your favorite rice, noodles, or salad.
Enjoy!
IF YOU PREFER WATCHING A VIDEO INSTEAD...
WE THINK YOU'LL LIKE THESE RECIPES TOO