​Vegan crepes are 100% possible and you only need five ingredients!
​Serve with a mouth-watering peanut butter date caramel and you've got a super yummy sweet treat without the added guilt! Ok, maybe just a little bit of guilt ;-)
Fluffy Vegan Crepes Recipe
Ingredients:
Before you start, make sure all the ingredients are at room temperature.
Directions:
In a large mixing bowl, add flour and whisk to remove any big clumps.
Add sugar, plant-based milk, oil, and vanilla extract.
Whisk vigorously until the crepe batter forms with no lumps. It is okay to have a few small lumps.
If you prefer, use an electric beater to get a smoother batter. The batter should be slightly runnier than pancake batter.
Warm a non-stick crepe pan or non-stick pancake griddle over medium/high heat.
Add 1 tsp oil to the pan, then rub with a paper towel.
Scoop 1/4–1/2 cup of batter into the pan. If you have a larger 11-inch pan, use 1/2 cup.
Brown for 2–3 minutes on one side. You know it's ready to flip the crepe when the underside is getting crispy and unsticks by itself.
Loosen the sides with a spatula, and then slide under the crepe to flip on the other side.
Cook for 1 more minute on the other side, then put it on a plate and repeat this until no more batter is left.
You will make four large 11-inch crepes with this recipe.
Serve with your favorite toppings or this delicious peanut butter-date caramel paste below!
PEANUT BUTTER DATE CARAMEL RECIPE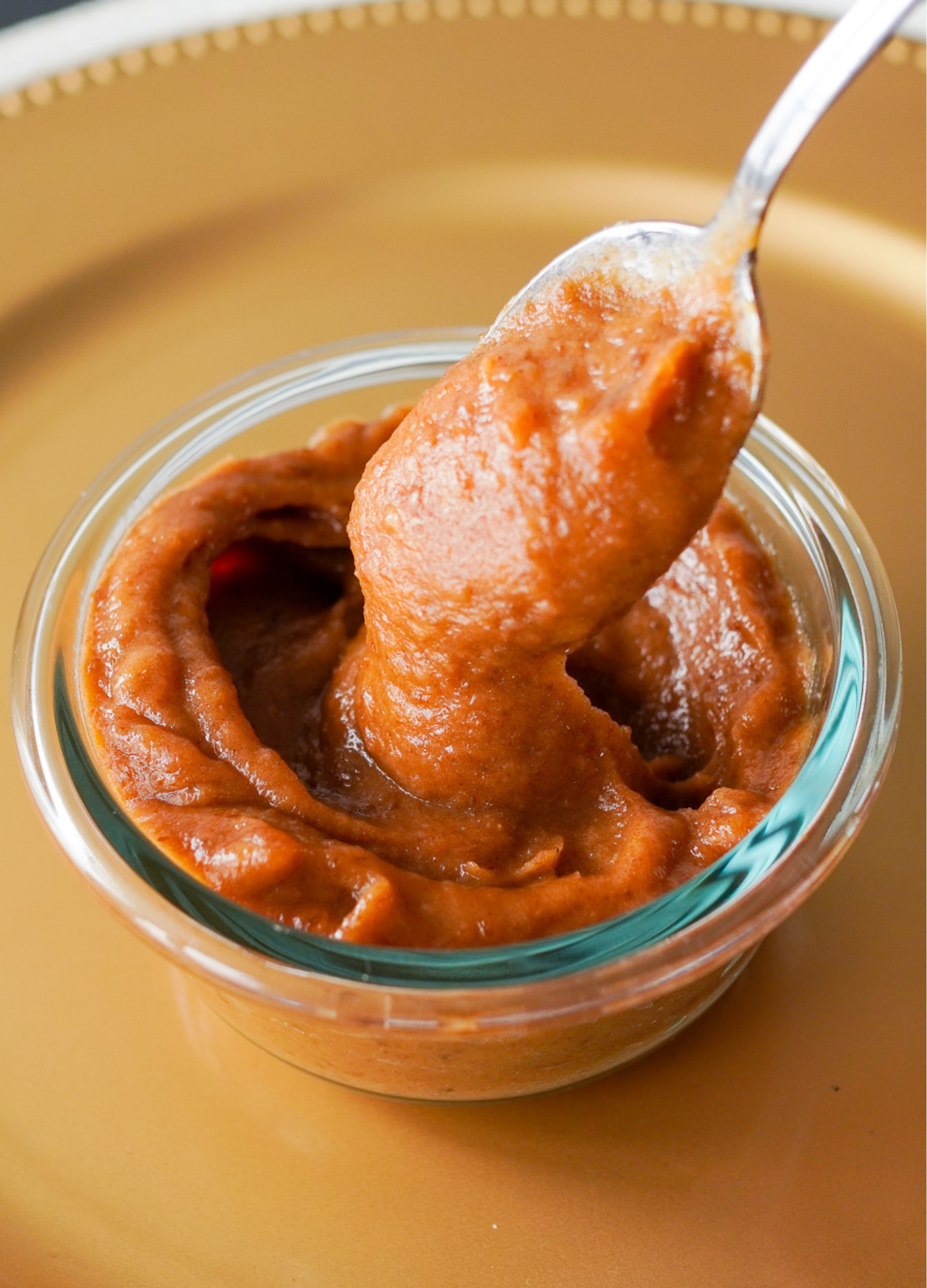 Ingredients:
Directions:
Soak dates in hot water for 10 minutes.
Remove from water and add to blender with remaining ingredients.
Blend until smooth and serve with whatever you like!
SHOP THESE RECIPES HERE
.
WE THINK YOU'LL LIKE THESE RECIPES TOO