a plant-based menu to feast on this christmas
If you want to keep cooking simple and easy this Christmas, this no-fuss yet delicious Christmas menu will keep the tummies full and hearts happy!
☆ Get that appetite going with yummy "cheezy" soup and a fun Christmas tree appetizer.
☆ Then dig into a healthy lentil loaf with creamy mushroom sauce and crunchy roasted carrots.
☆ End your meal with a sweet, protein-packed tofu chocolate mousse and oozy chocolate chip cookies with after-dinner coffee or tea.
appetizing appetizers
Broccoli "Cheese" Soup
Ingredients:
Directions:
Saute onions in melted butter until transparent.
Add flour to make a roux and cook for 5 minutes over medium heat.
Add milk and vegetable broth, whisking continuously to avoid clumping.
Bring to a boil, then whisk in cheese, nutmeg, and nutritional yeast.
Add shredded carrots and broccoli and cook for 15 - 20 minutes until vegetables are soft.
Add salt and pepper to taste and serve warm.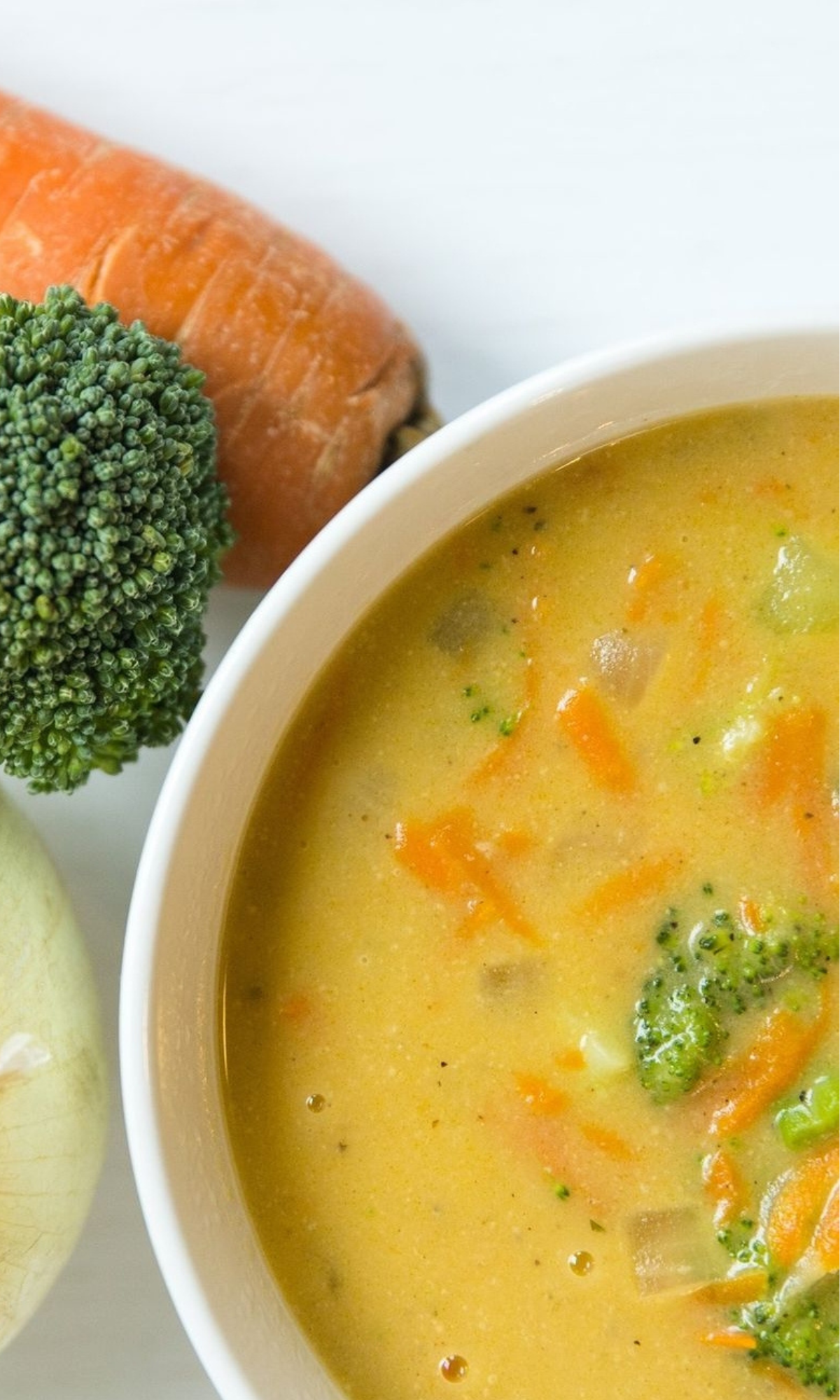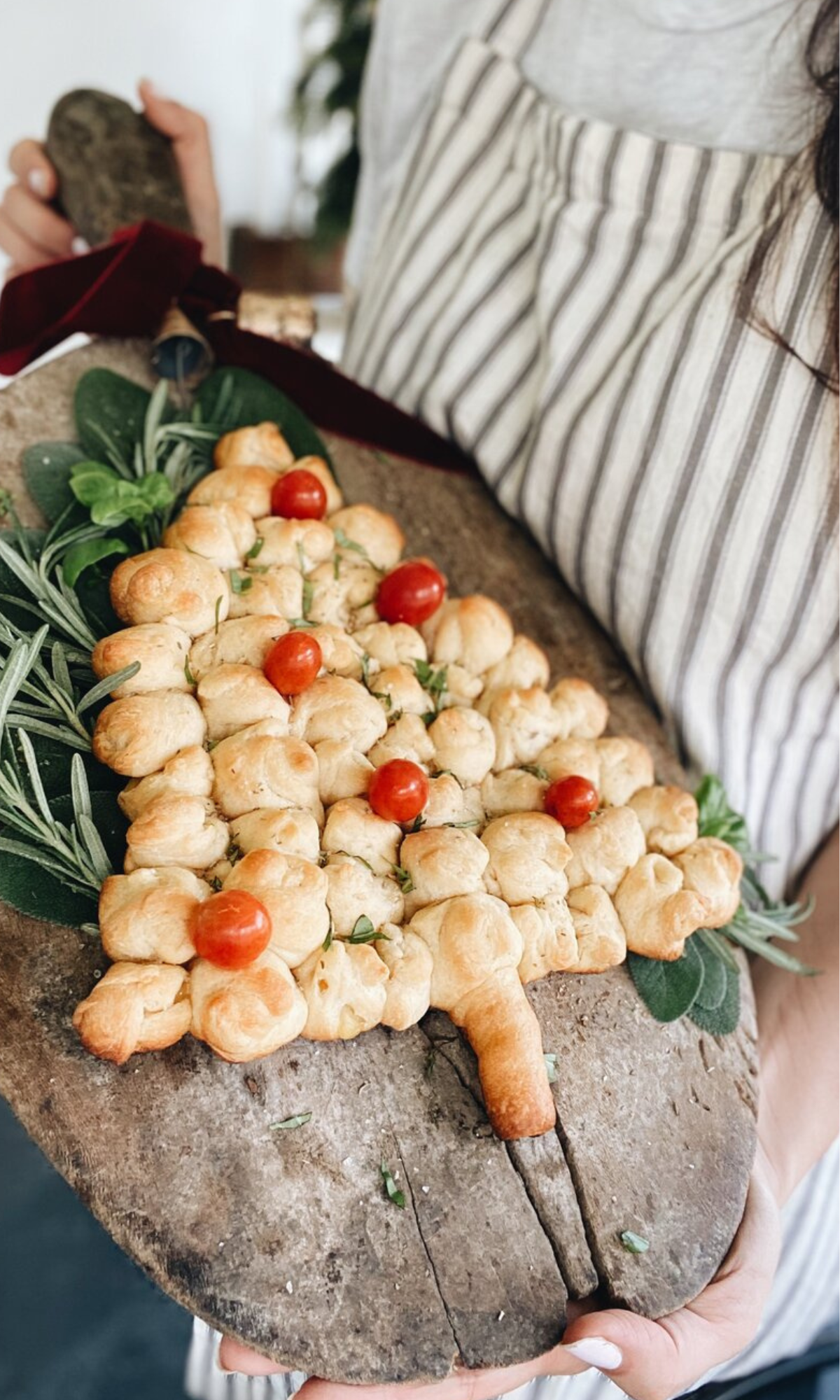 Christmas Tree Appetizer
Ingredients:
2 Packages of crescent roll dough
1 Block of plant-based cheese
Bunch of rosemary, chopped
Bunch of basil, chopped
Bunch of sage, chopped
Directions:
Preheat the oven to 350 F degrees
Cut out 1x1" squares of the crescent roll dough and add a small block of cheese in the middle of each square.
Roll it up, and twist the top for a cute visual appearance and place it on parchment paper.
Place each dough ball next to each other to stick together, creating a tree shape.

Starting with one on top, two below, three below, etc. Once you have the desired size, you can add two again at the bottom for the tree stump.

Brush with melted butter and bake for about 24 minutes.
Gently lift and place on a platter or serving board.
Cut tomatoes to add as ornaments on the tree, and add basil, rosemary, and sage to garnish.
The bread will pull apart easily to serve! ENJOY!
*This delicious appetizer is from Azure Farm
mouthwatering mains
Lentil Loaf & Mushroom Gravy
LENTIL LOAF
Ingredients:
Directions:
Cook french lentil soup as directed on the package.
Pulse 3/4 Cup of the mix into a food processor and puree.
Transfer puree to a bowl and add the remaining whole lentils, oats, walnut flour, flax egg, and Not Chicken Seasoning. Mix well.
Place into a loaf pan and bake at 350 F for 50 min.
Add mushroom gravy on top and parsley for garnish.
MUSHROOM GRAVY
Ingredients:
Directions:
Sautée onion until translucent; add garlic and cook for 1 minute.
Add mushrooms and cook until reduced.
Add flour and veggie broth until absorbed, and then add milk slowly.
Add aromatics, salt, and pepper to taste
Let simmer until thickened.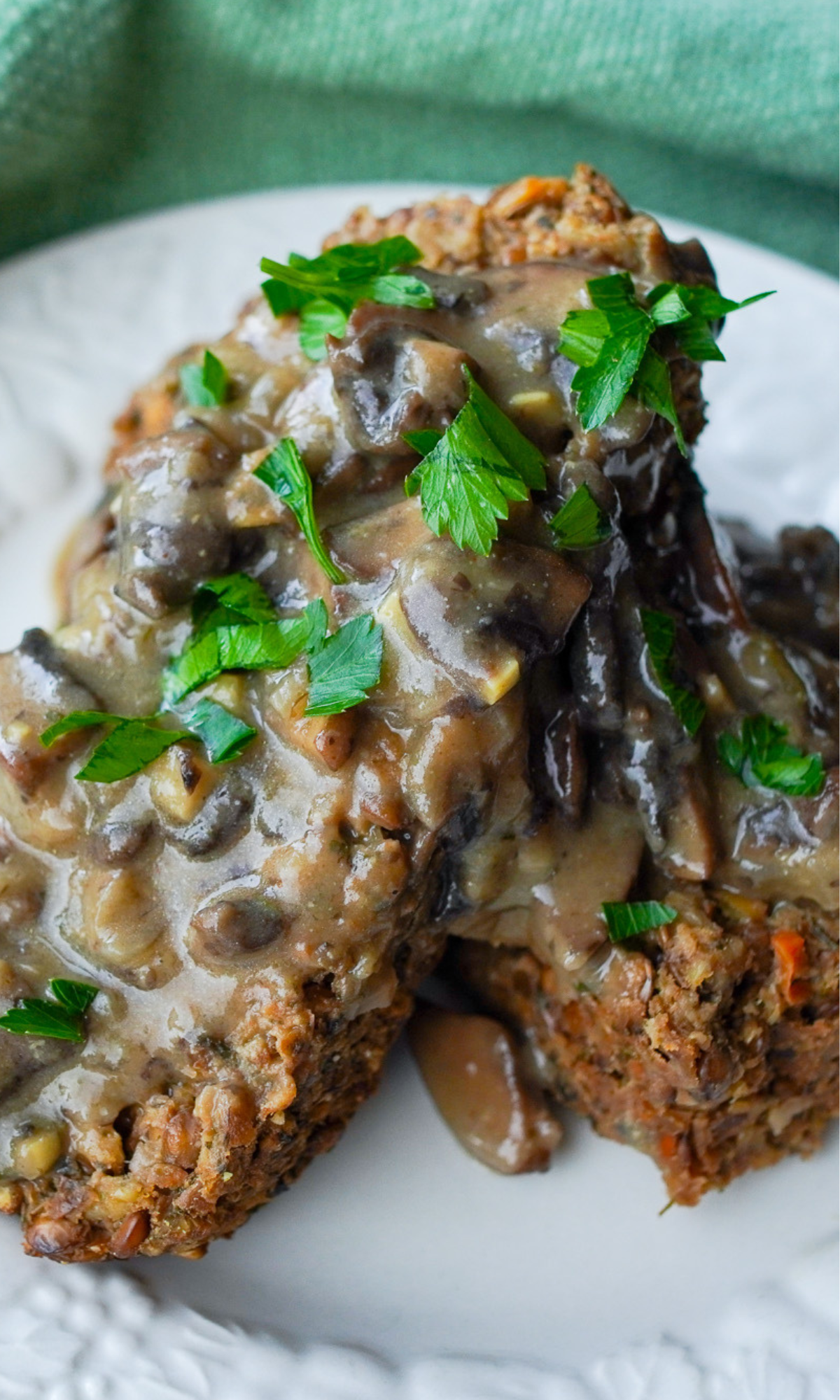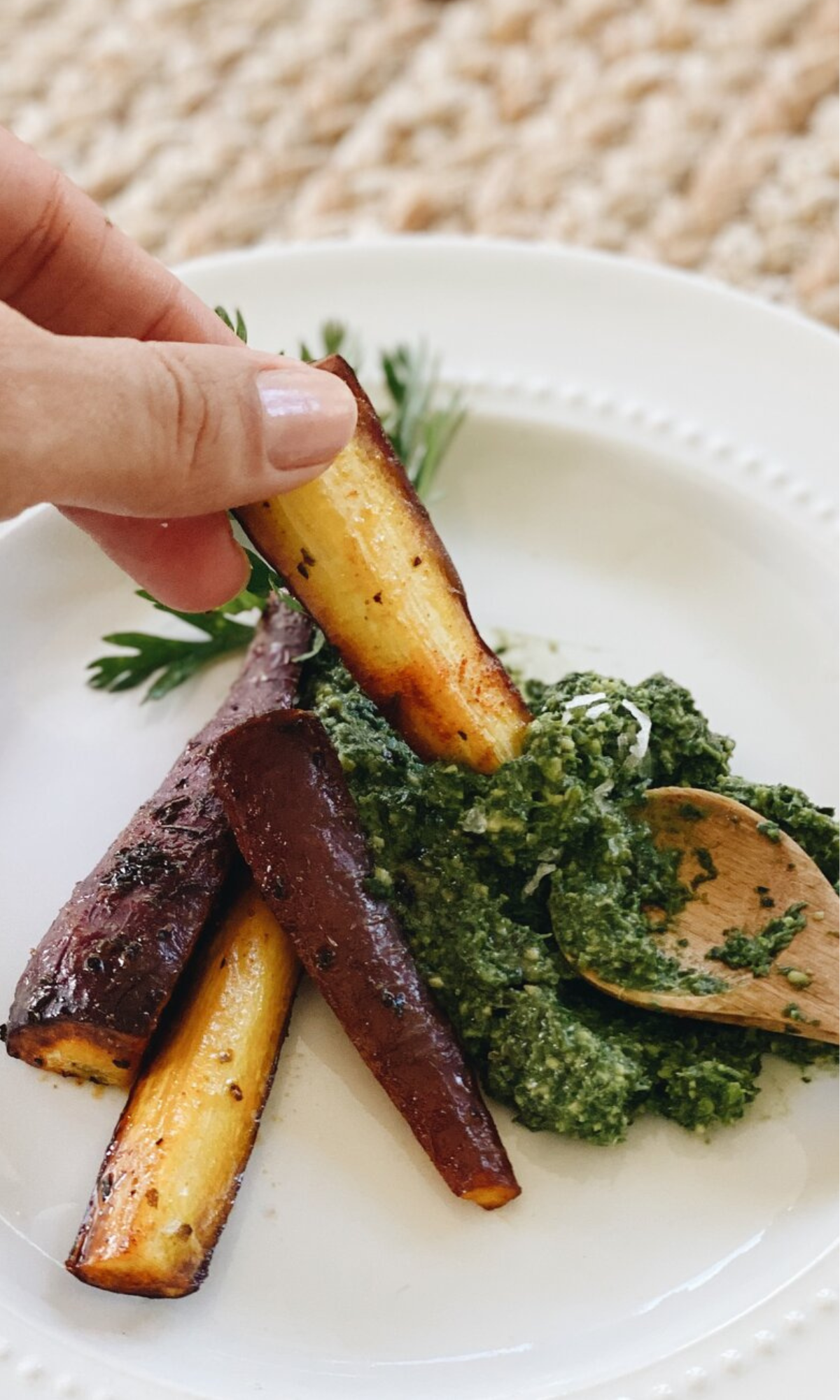 Roasted Carrots & Pesto
Ingredients:
Directions:
Preheat oven to 425
Wash and slice into even pieces.
Add to a large bowl and toss with olive oil, seasonings, and salt.
Place on a large cookie sheet in a single layer.
Drizzle with honey.
Cook for about 30 minutes until roasted and tender.
delightful desserts
Chocolate Tofu Mousse
Ingredients:
Directions:
Blend tofu and melted chocolate in a blender.
Add cocoa powder, peppermint, and plant milk and blend until smooth
Time to serve in individual glasses or mason jars:
Make a parfait by layering the following: crushed cookies, mousse, cookies, and ending with coconut whipped topping.
Add chocolate-dipped strawberries and mint leaves for a beautiful serving (optional).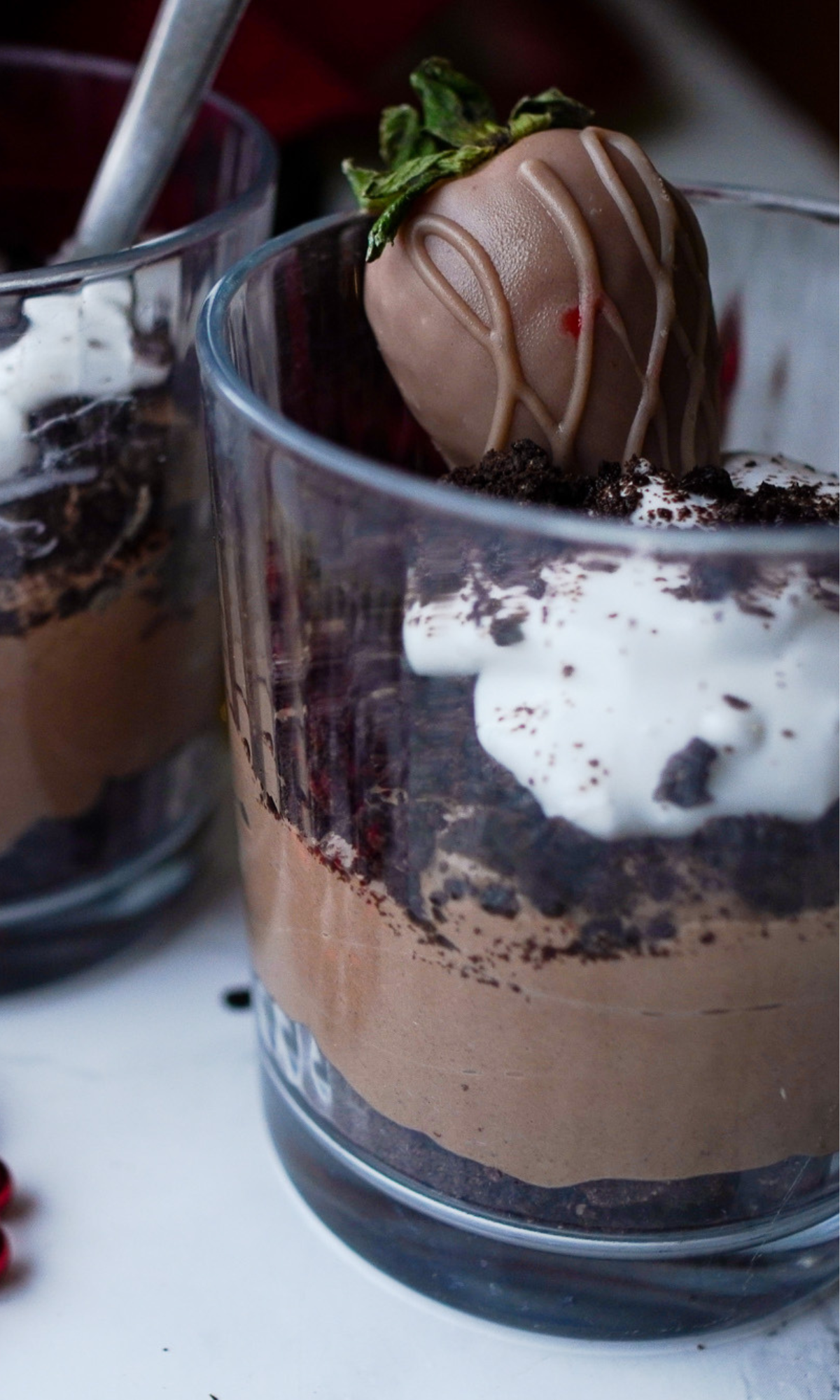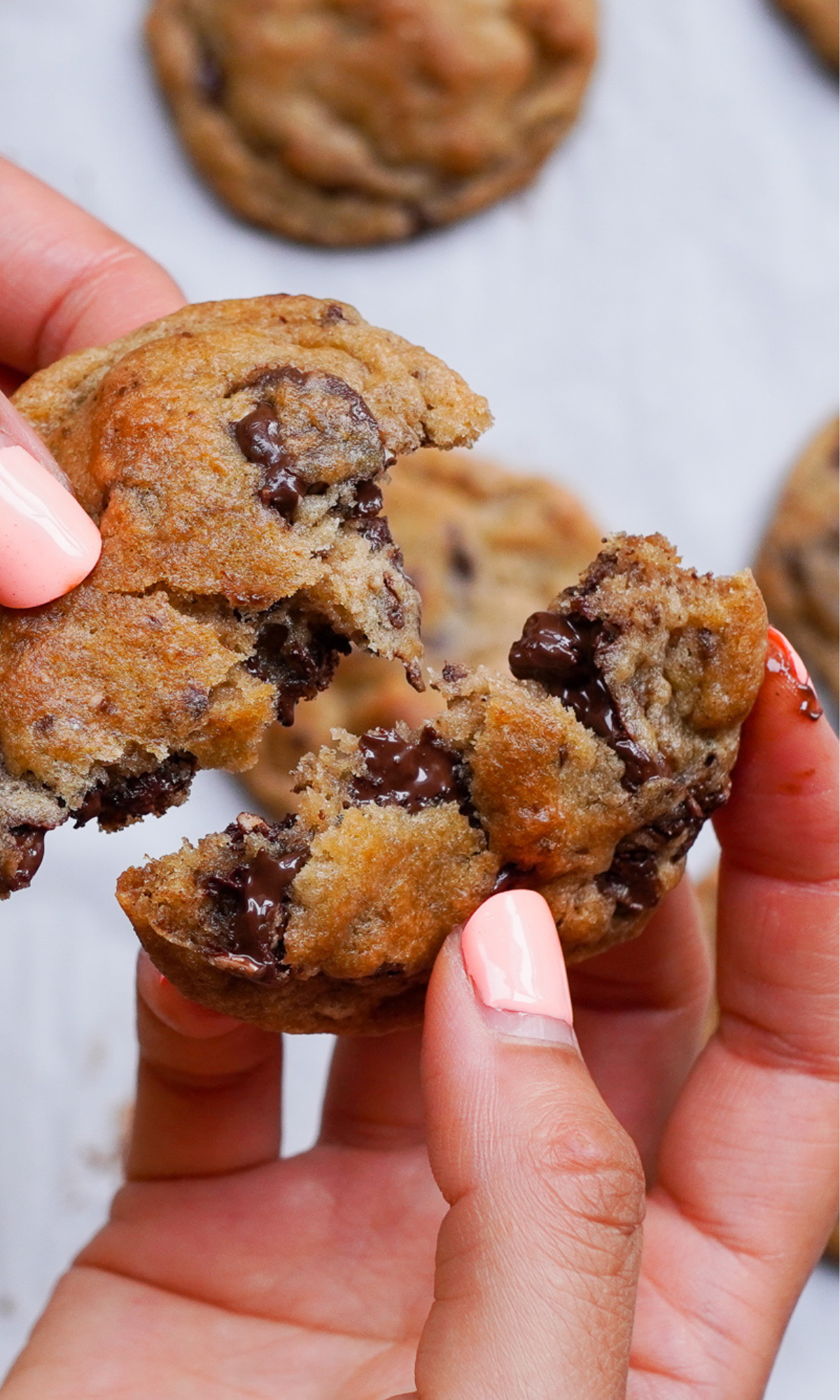 chocolate chip cookies
Ingredients:
Directions:
Preheat Oven to 375 F.
Combine flour, baking soda, and salt in a small bowl.
Beat vegan butter, granulated sugar, brown sugar, and vanilla extract in a large mixer bowl until creamy.
Add flax egg to wet mixture, beating until combined.
Add chocolate chips to flour and mix wet mixture into flour mixture. Mix well.
Roll into balls and chill in the freezer or fridge for 30 minutes to 1 hour.
Add to a lined, ungreased baking tray.
Bake at 375 F for about 10 min.
WE THINK YOU'LL LIKE THESE RECIPES TOO