A delicious plant-based lasagna
Tofu ricotta makes this lasagna flavorful and creamy - Everyone will love it, even non-vegans!
Tofu Ricotta Lasagna Recipe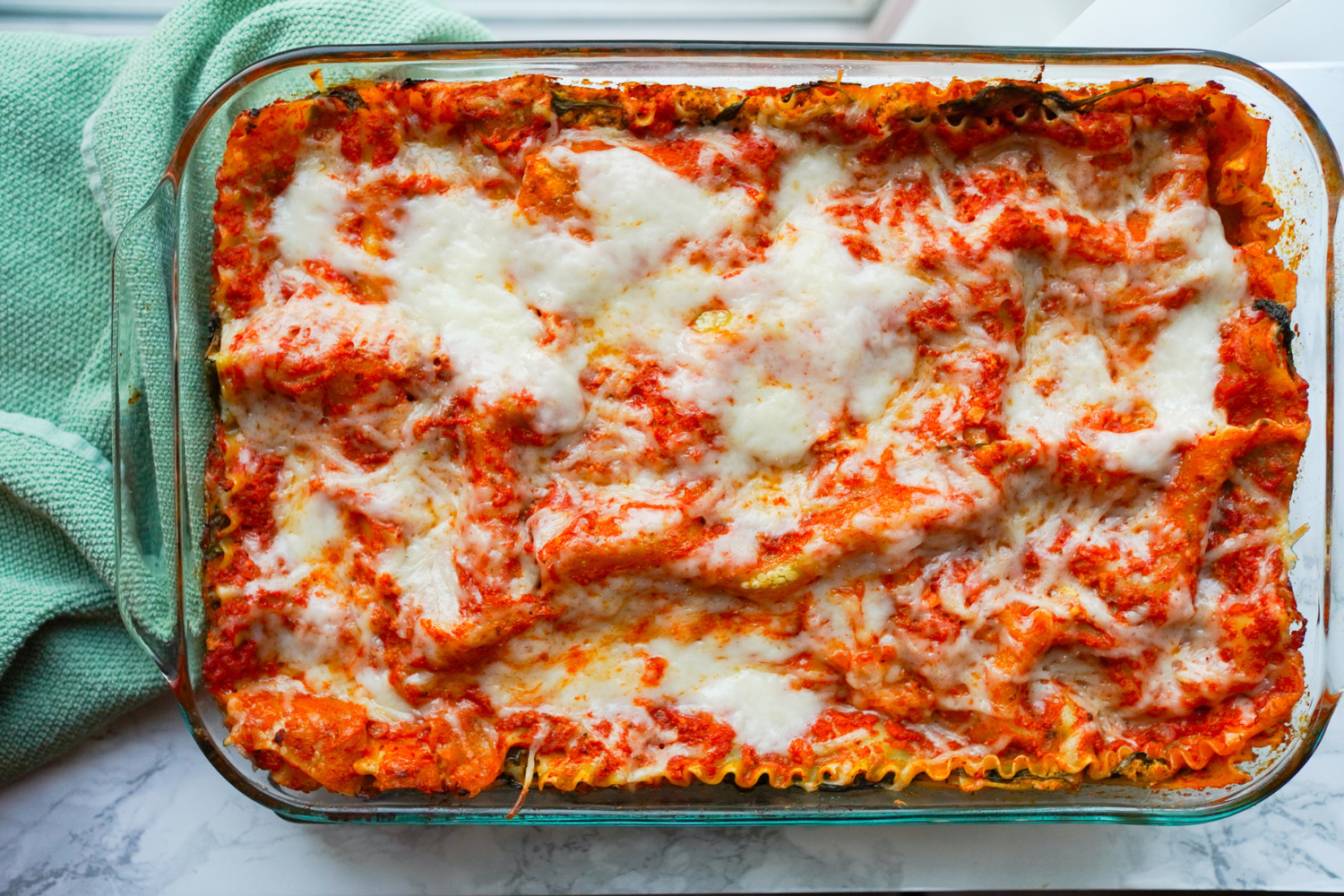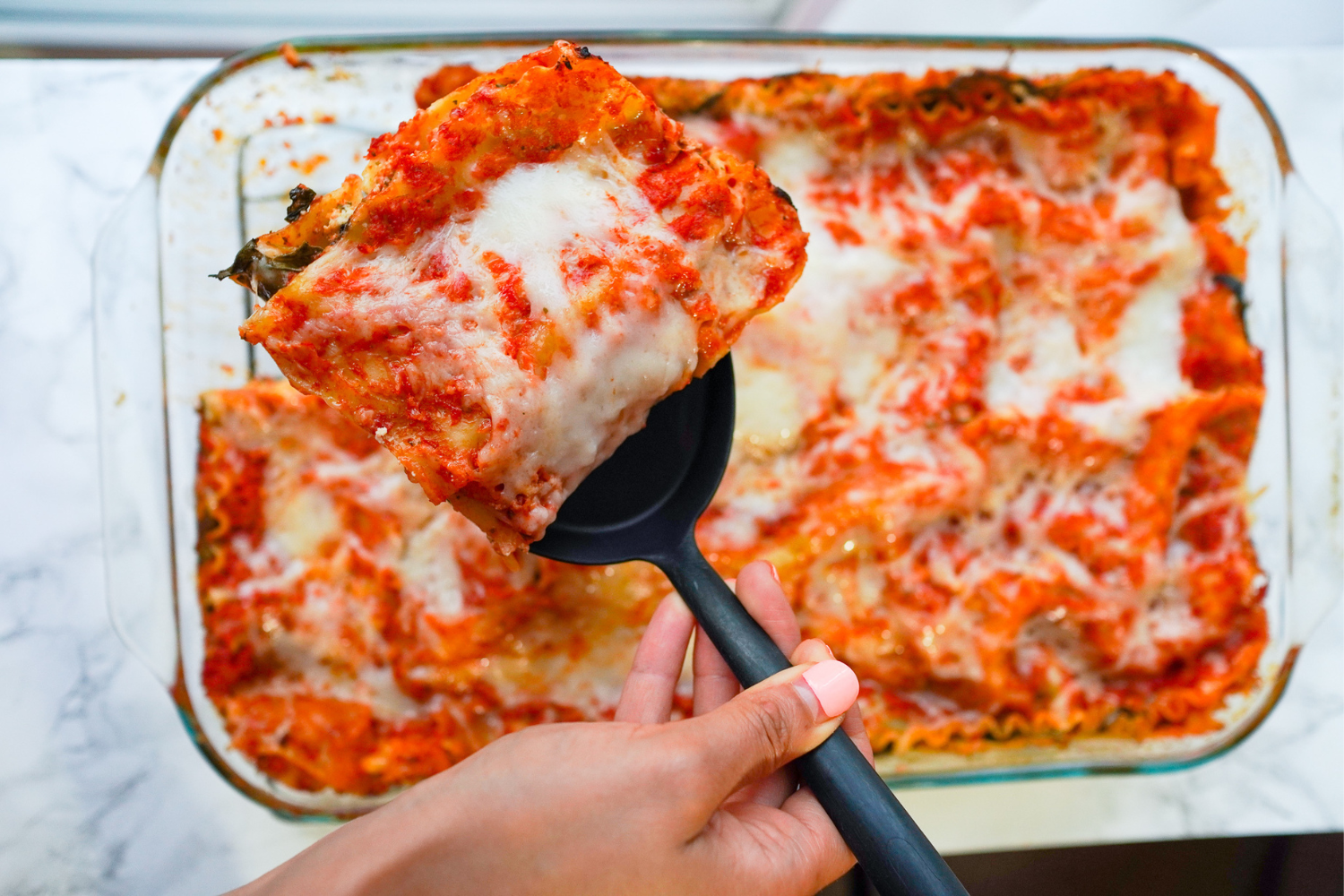 Directions
Preheat the oven to 375F.
Drain the tofu but don't pat it dry and break up into a food processor.
Add the lemon herb seasoning and pulse until soft and slightly coarse like ricotta.
Mix water with sauce and add to a 13" x 9" baking dish.
Top with dry lasagna and spread half of the ricotta mixture on top.
Add a handful of spinach and top with more sauce.
Repeat steps to form another layer, ending with lasagna and sauce.
Sprinkle parmesan and cheese on top and bake for 1 hour.
IF YOU PREFER WATCHING A VIDEO
WE THINK YOU'LL LIKE THESE RECIPES TOO