Apple Pie and Fall Are Like Two Peas In A Pod
THEY SIMPLY GO TOGETHER!
With fall upon us, it is time to cozy up, bring out the pumpkins, and eat loads of apple pie! Any excuse, right?!
And this mouth-watering apple pie will not disappoint!
It is plant-based, gluten-free, contains no added oils, and oh-so-juicy!
Gluten-Free Apple Pie Recipe
Ingredients
For The Crust:
1.5 cups Bob's 1:1 Gluten Free baking flour
1.5 Cups gluten free quick cooking oats
2 cups brazil nuts
1 tsp salt
3/4 cup of water
For The Filling:
8 Granny smith apples, peeled, sliced, and cored
1 stick of earth balance butter
2 Tbs of water
1/2 cup white sugar
1/2 cup brown sugar
1 tsp cinnamon
1/4 tsp nutmeg
1/4 tsp corn starch
1 tsp vanilla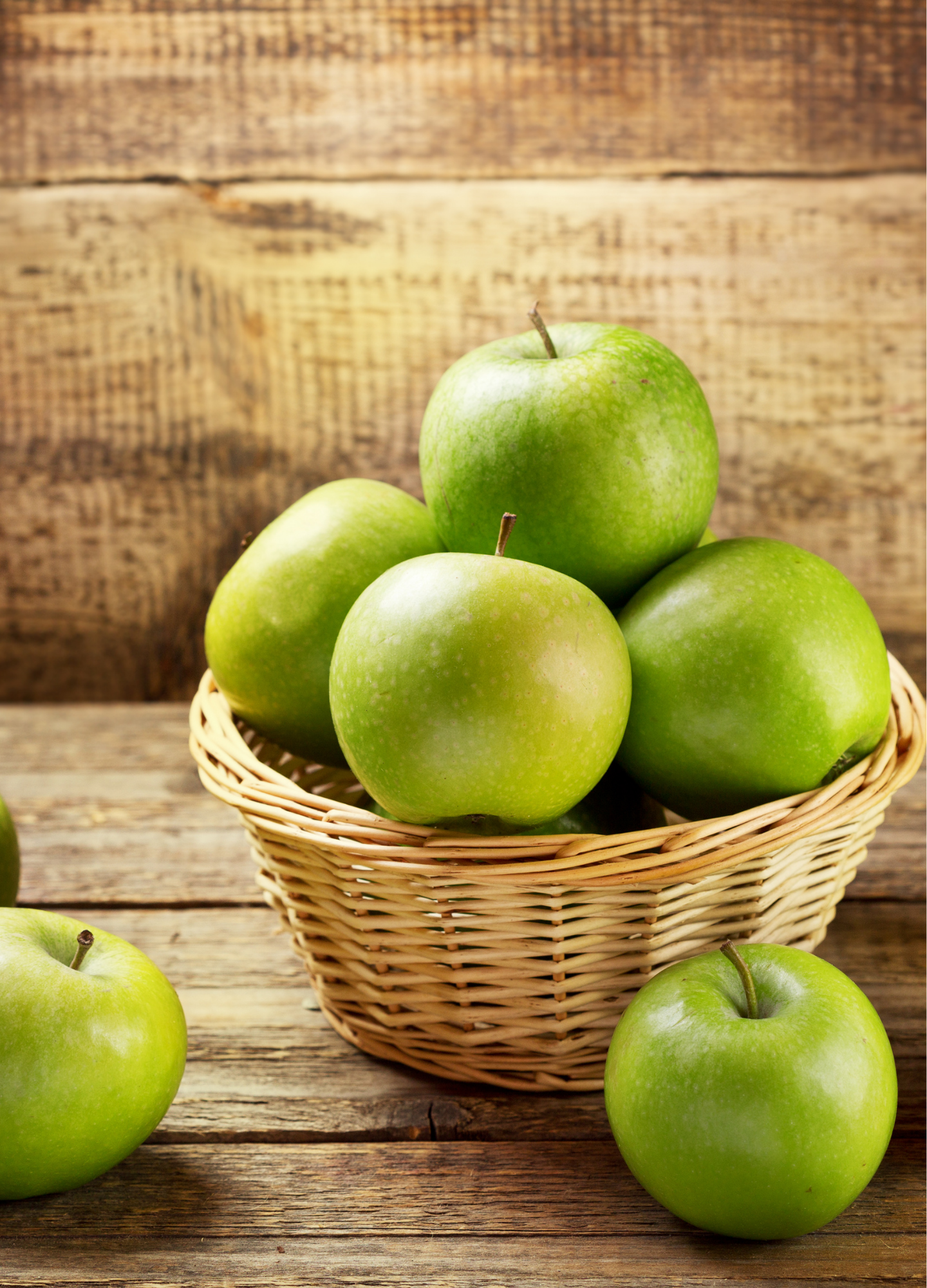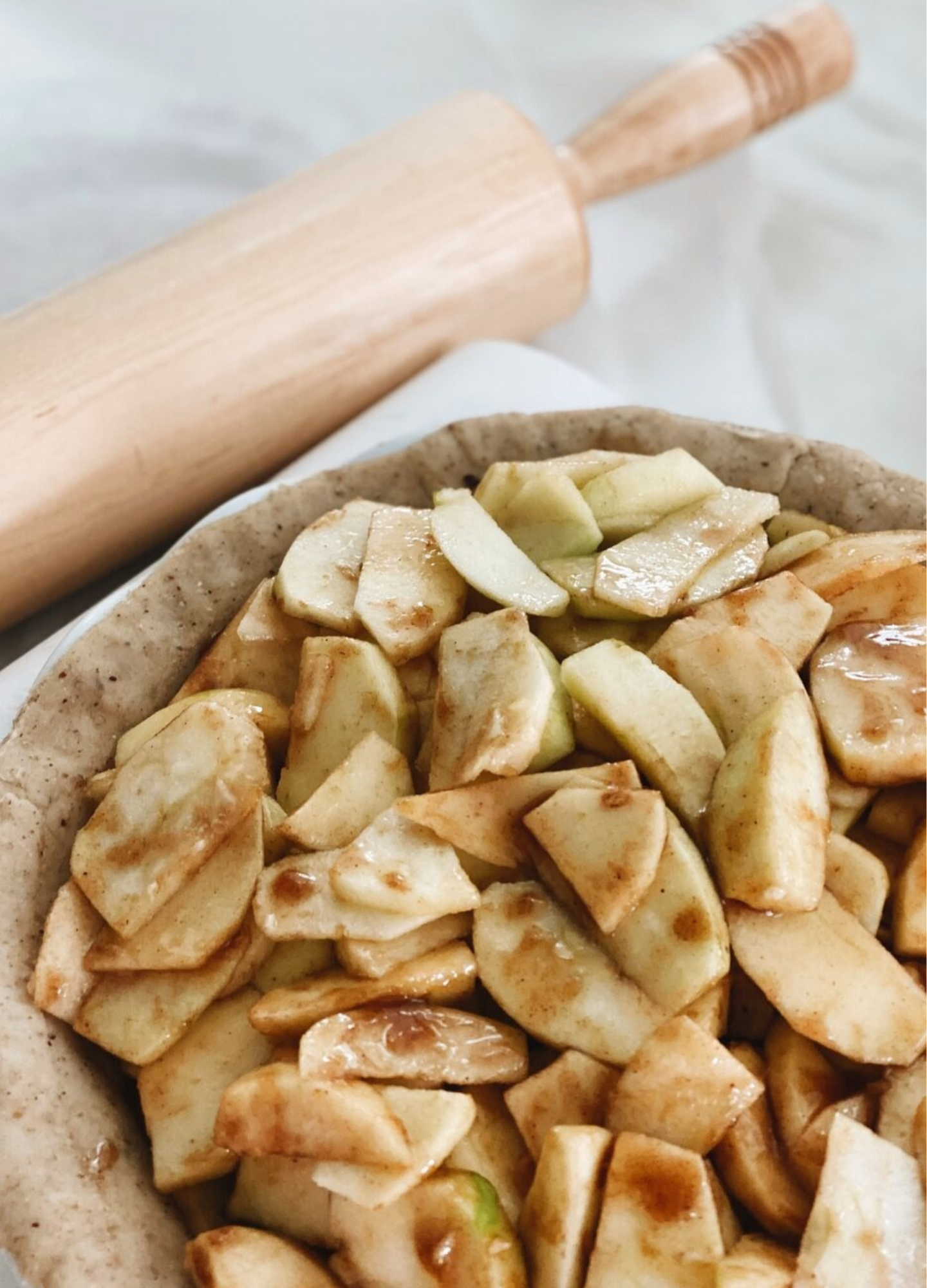 Directions
For The Crust:
Blend oats, nuts, flour, and salt in a food processor until fine as flour.
Place in a mixing bowl and slowly add water.
Mix and form a ball with your hands, adding water until the dough is well mixed and is not crumbly but also not too sticky.
Divide the dough in half. Roll both halves between two pieces of parchment paper to form 12-inch circles.
Line a pie dish with one half and trim the extra dough. If it breaks, patch it back with your hands and a little water.
Reserve the rest to make the lattice top to the pie and ornamental leaves if desired. If not, roll the remaining dough, place it over the pie once it is filled, and add some slits.
For The Filling:
Place apples in a mixing bowl
Melt butter and add the rest of the ingredients. Mix until well blended, and sugar is melted.
Pour half of the mixture onto the apples and mix well.
Time To Assemble
Pie Assembly:
Place apples in a pie dish on top of the crust.
Add lattice and place leaves around the edge and where desired.
Brush the rest of the mixture onto the top of the pie, coating all of it evenly.
Cover pie with foil and bake at 400 for 15 min, lower temperature to 350 and bake for 40 min. Remove foil and let it brown for 10 minutes.
Enjoy with family and friends! Or by yourself ;-)
Variation - Apple Crumble Topping:
For an easier version, make an apple crumble topping instead of the lattice top.
Top Crumble
1 1/4 cups of gluten-free flour
1/2 cup granulated sugar or coconut sugar
1/2 cup coconut oil softened
1/4 tsp salt
1/4 tsp cinnamon
Combine all ingredients in a large bowl and mix together with your hands until crumbly. Sprinkle crumbles evenly over your pie filling. Bake as above.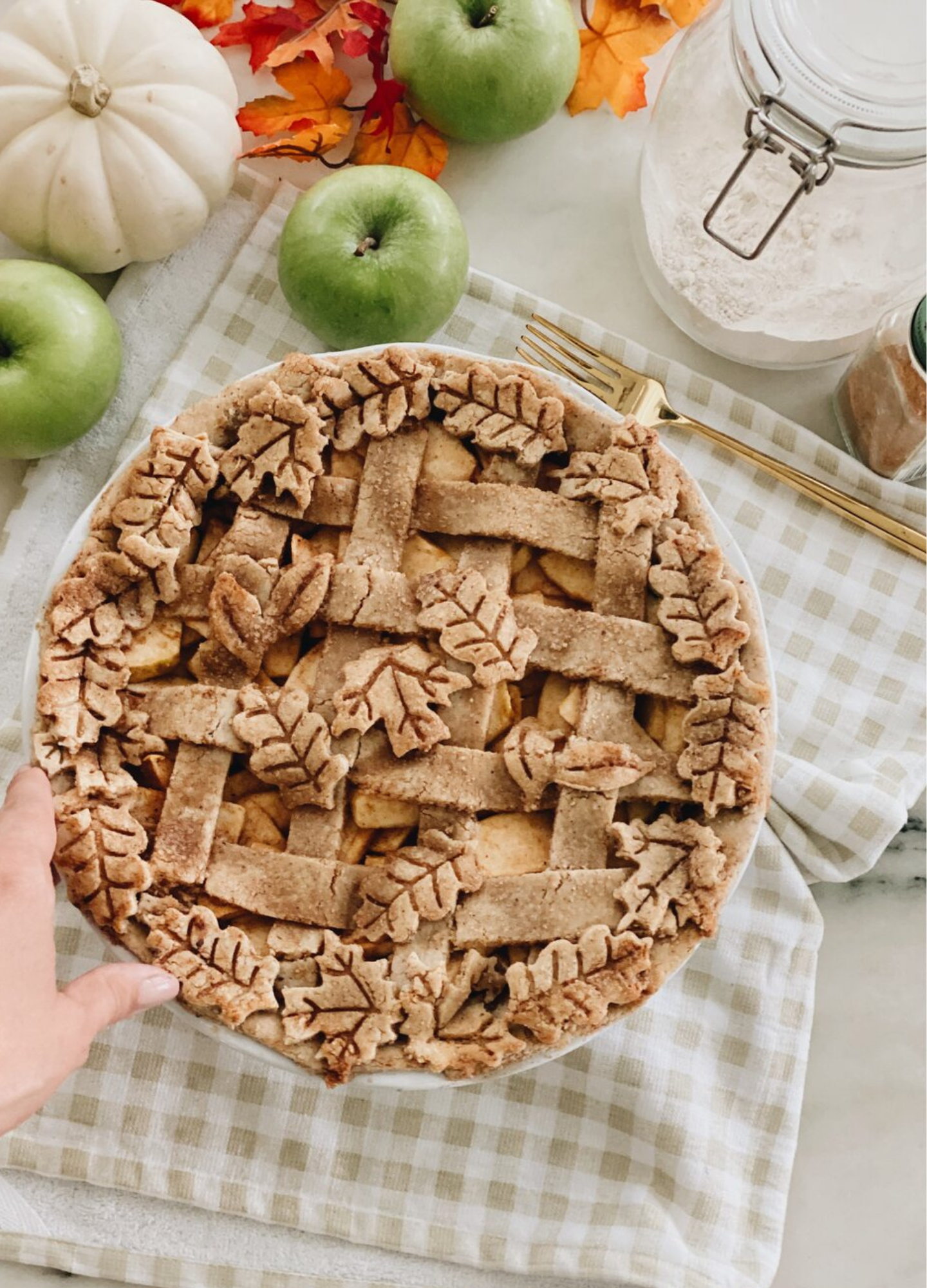 WE THINK YOU'LL LIKE THESE RECIPES TOO