Gluten-Free ✔
Non-GMO ✔
Fiber and protein-rich ✔
These homemade tortilla alternatives are great if you need gluten-free options, want a healthier tortilla for your Mexican nights, or are out of store-bought tortillas and need to make your own!
With only two to three ingredients needed, they are quick and super easy to make!
Flax seed tortillas
Cassava flour tortillas
Non-GMO white corn tortillas
Chickpea flour tortillas
FLAX SEED TORTILLA RECIPE
Flax seeds pack 30 g of protein and 46 g of fiber, and let's not forget all the omega-3s they offer!!
Ingredients:
1 Cup Flax Seed blended into flour
1 Cup Water
Salt to taste
Directions:
Bring water to a boil, add blended flax, form a dough (add 1Tbs more flax if needed).
Press the dough between two sheets of parchment paper and roll into a flat tortilla.
Cut out circles and heat on pan for 2-3 min.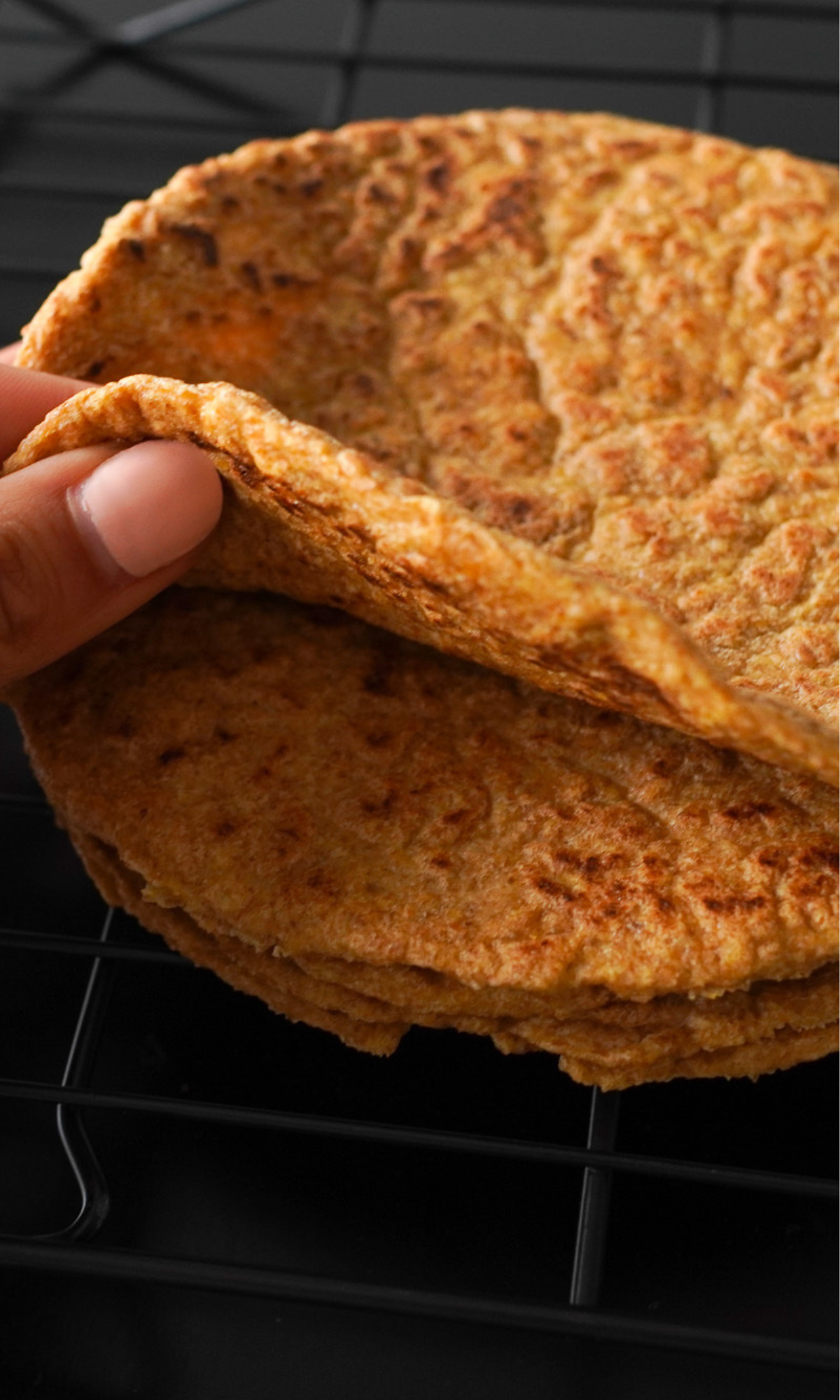 CASSAVA FLOUR TORTILLA RECIPE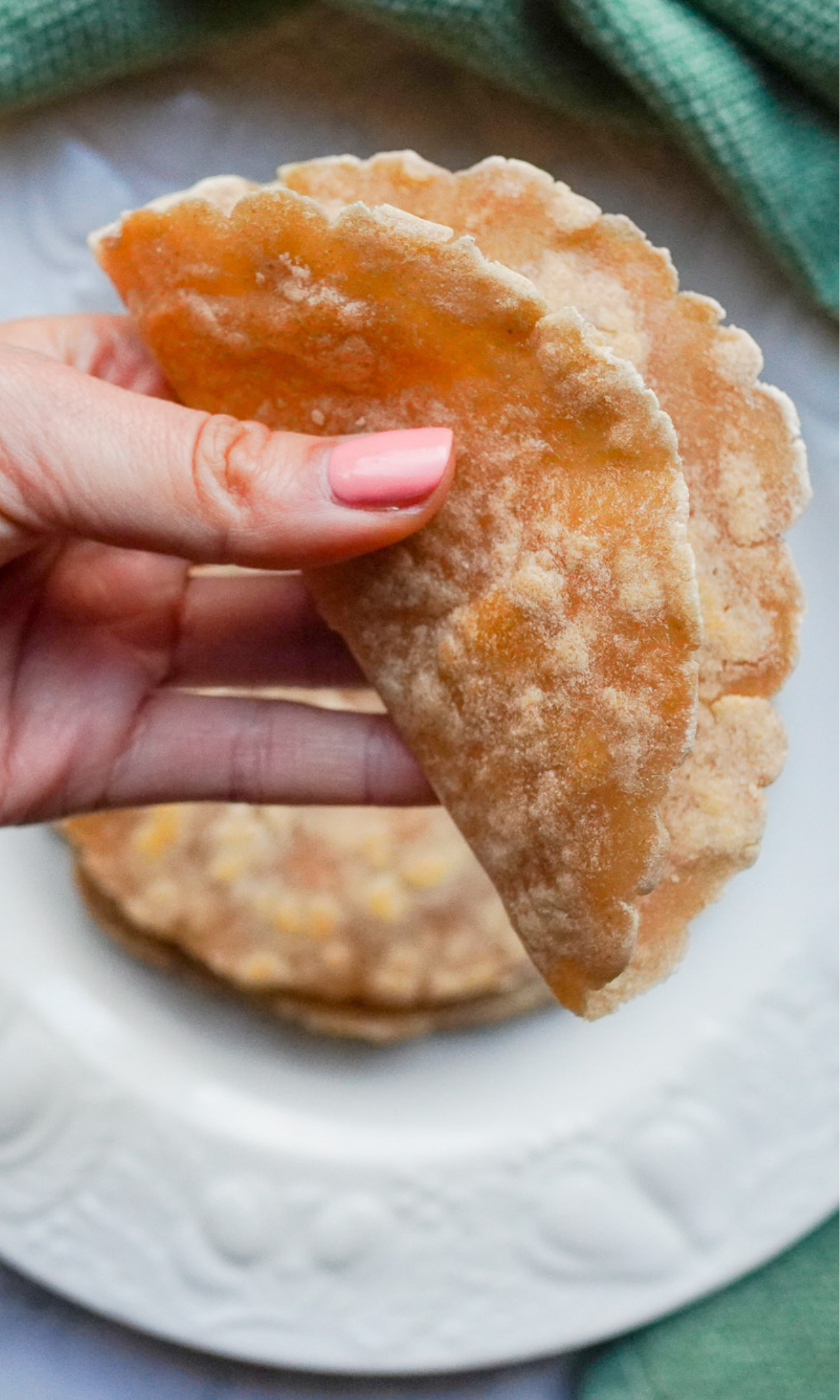 These cassava flour tortillas are soft, slightly chewy, and foldable for your favorite tacos or wraps.
READ MORE: 9 Grain-free flour options with their pros, cons, and uses
Ingredients:
Directions:
Add the cassava flour, salt, baking soda, cream of tartar, oil, and water to a large bowl and mix together. Form into a dough ball.
Split a Ziplog bag or use parchment paper and add the dough ball between two layers.
Use a plate to press the dough down to make a flat round shape.
Add to a pan with medium-high heat and brown on both sides till cooked.
Serve with your favorite taco or wrap ingredients!
NON-GMO WHITE CORN TORTILLA RECIPE
Non-GMO foods are very important to us. The amount of antioxidants is much higher in natural, organic foods. Try this non-GMO corn flour from Mexico to make your next tortilla.
READ MORE: Are non-GMO foods healthier? 6 reasons we absolutely think so!
Ingredients:
Directions:
Mix the masa flour and water until it forms a dough-like consistency.
Moisten your hands with water, roll a ball, and flatten it like a tortilla with your hand. Or place the ball between two pieces of plastic film and gently press down with a plate to make the tortilla.
Add to medium-heat skillet and brown on both sides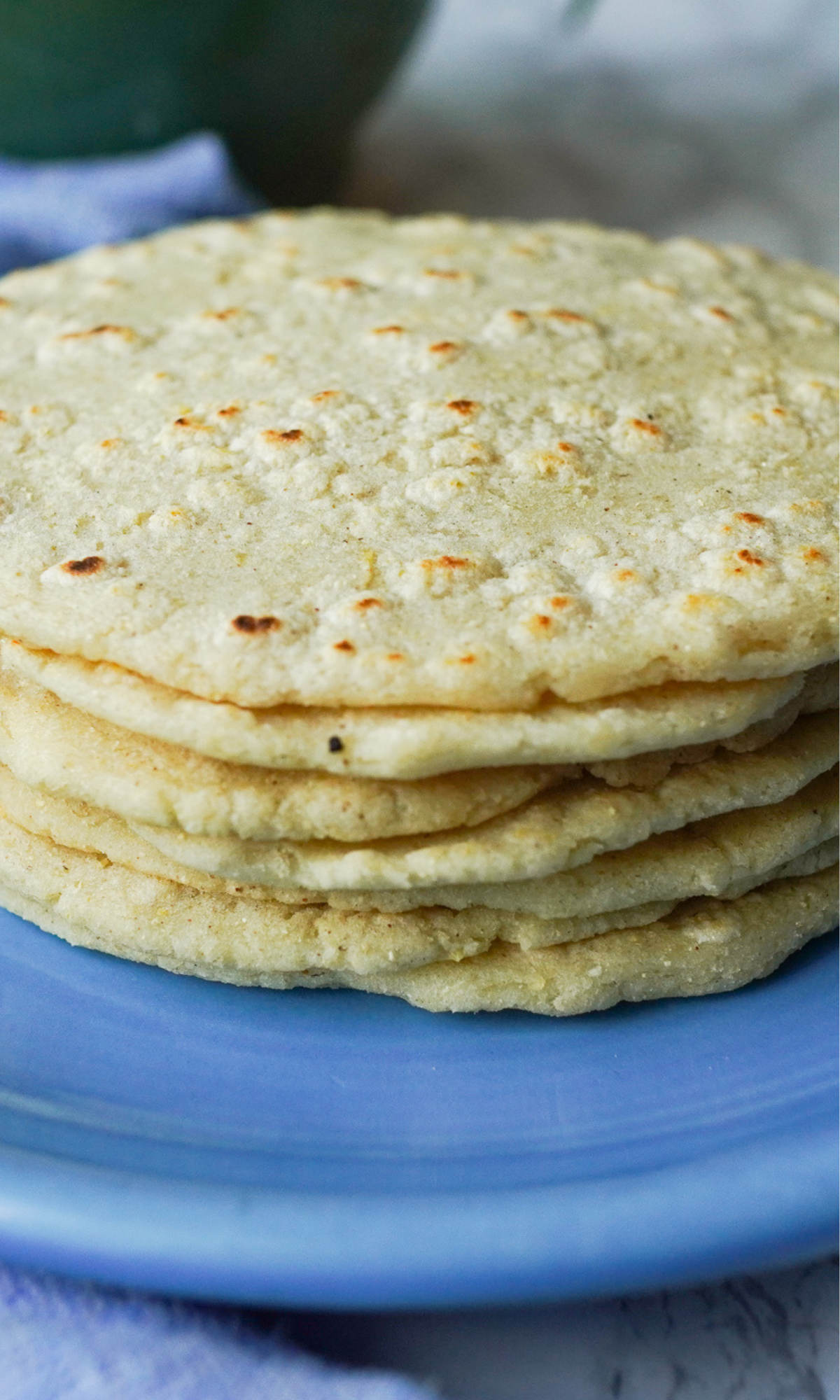 CHICKPEA FLOUR TORTILLA RECIPE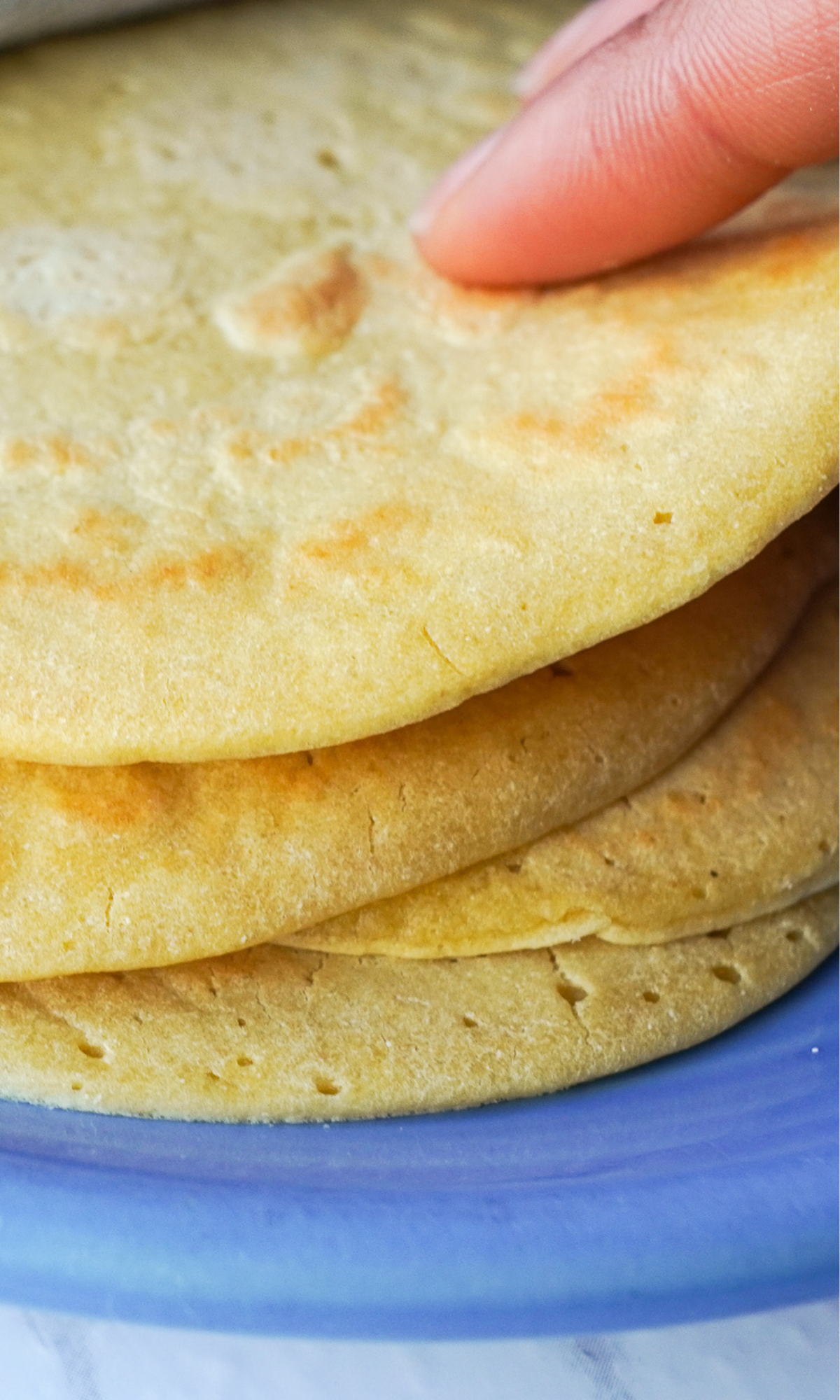 Are you sensitive to gluten or want a high fiber tortilla instead of refined white flour tortillas? This easy recipe uses chickpea flour (aka garbanzo bean flour) and is a great way to replace traditional tortillas.
Ingredients:
Directions:
Mix the chickpea flour and tapioca starch.
Add the water and mix until you get a pancake-batter like consistency.
Add 1/3 cup of the mixture to a warm skillet coated with olive oil.
Swirl around and cook for 2 minutes each side.