THAT ONE TIME CHICKPEA PRETENDED TO BE CHICKEN
AND IT DID A PRETTY GOOD JOB!
Summer months go hand in hand with outdoor gatherings and slow-living picnics. And what better way to enjoy these moments with garden-fresh salads and scrumptious make-you-happy sandwiches!
And when you can combine these two summer favorites into one, even the better! Just like this refreshing, delicious chickpea "chicken" salad served on its own or on a yummy french loaf.
If you need to cater for vegans and non-vegans, these smashed chickpeas (garbanzo beans) are the perfect replacement for shredded chicken or tuna.
CHICKPEA "CHICKEN" SALAD RECIPE
Ingredients
3 cans of chickpeas (4 cups if using dried chickpeas). Drained and mashed
1-2 cups of red seedless grapes
1 cup thinly sliced almonds
4-5 scallions thinly sliced (white and green parts)
3 Tbs fresh dill, finely chopped
1 Tbs fresh parsley chopped
1 cup plant-based mayonnaise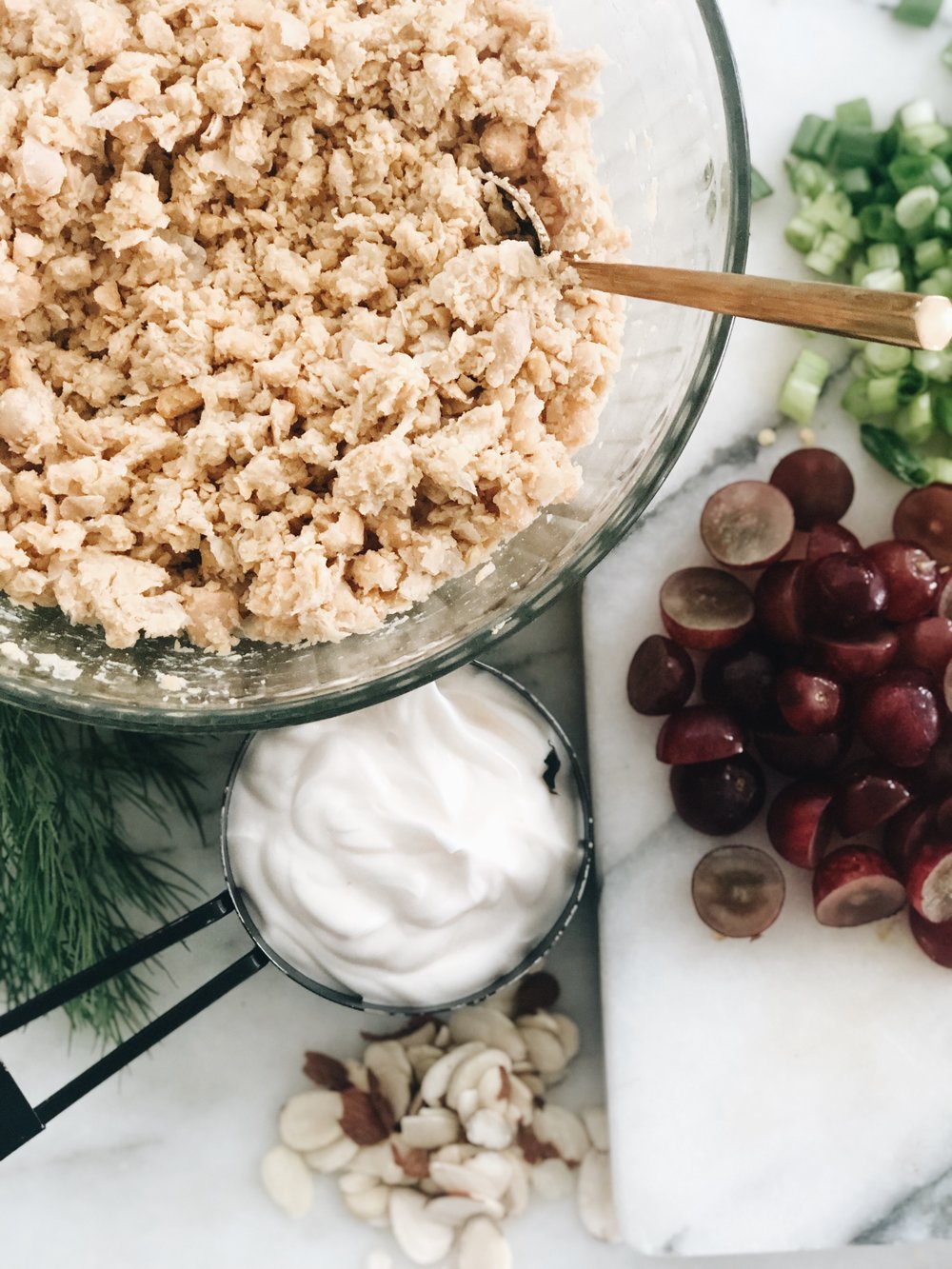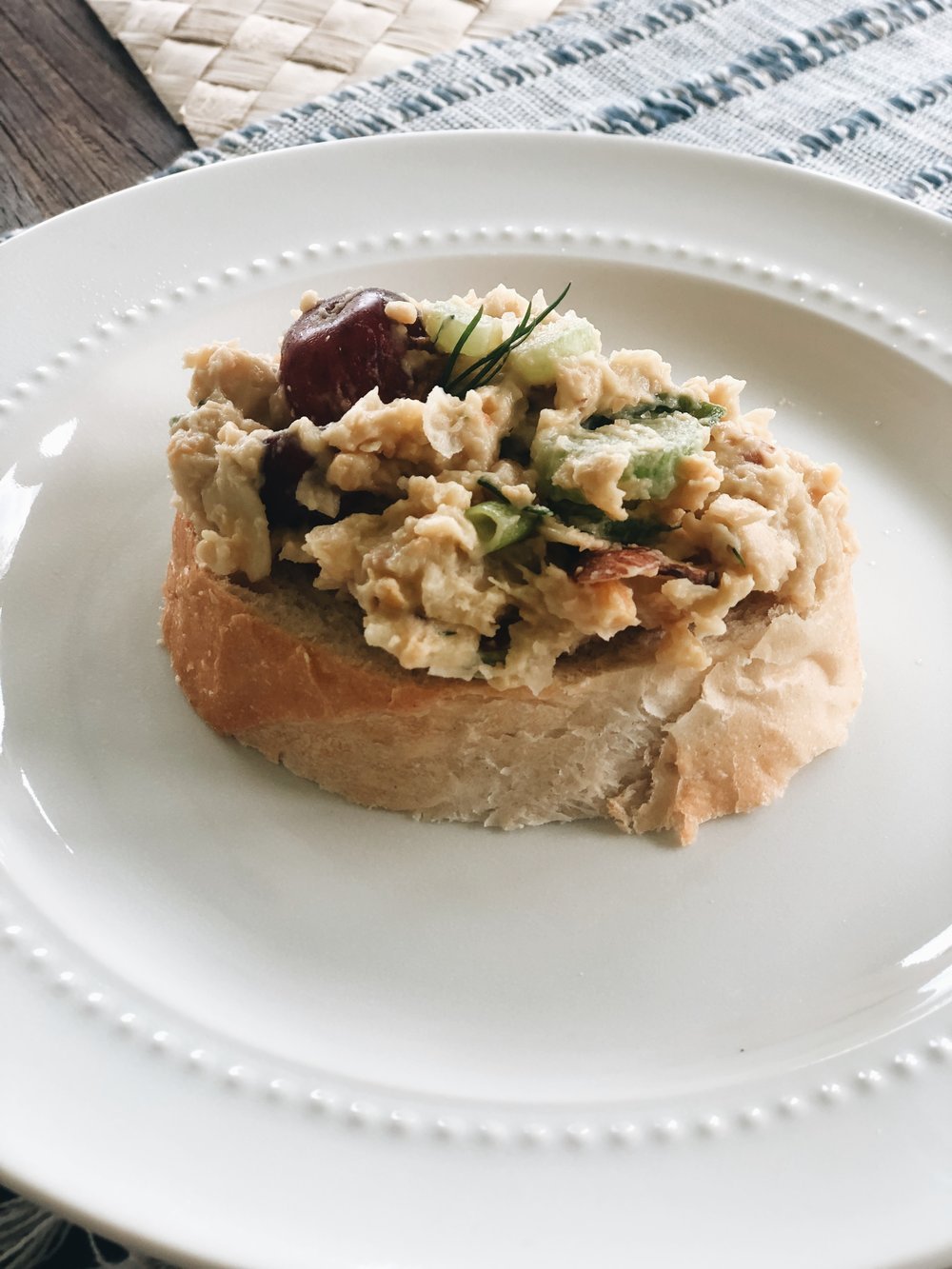 Directions
Drain and mash chickpeas with hand-held masher until the beans are crushed to a coarse consistency. Do not blend smooth.
In a bowl mix the mashed chickpeas, grapes, almonds, celery, and scallions.
In a separate bowl mix the mayo, dill seeds, lemon juice, salt, mustard and greens.
Gently fold the wet mixture into the chickpea mixture until evenly mixed.
Refrigerate before serving.
Enjoy on its own as a side dish or serve on your preferred bread of choice.
WE THINK YOU'LL LIKE THESE RECIPES TOO