Curious how to store rice, beans, and other dried goods long term?
Then you are on the right page! Or should we say place ;-) 'Cause we're all about buying in bulk!
"I wish I could spend more time at the supermarket," said no one ever! With our days jam-packed, we have more things to attend to than spending our precious time in the shops.
Pssst, let us tell you a secret. Ever heard of bulk buying?? It's a lifesaver! Buying food in bulk makes meal planning, preparation, and healthier eating much easier! Not to mention the time, frustration, and expenses saved!
When buying food in bulk, there are, however, a few things you should consider to keep the food at its optimal quality and freshness.
Here are our top tips for storing bulk food and the average shelf life of staple pantry items.
TIPS FOR STORING DRY FOOD
Clean, Dry, Cool, and Dark
------
The biggest culprits for dry food spoilage are oxygen, light, humidity, and heat.
50-70 degrees F is the ideal temperature range to keep food fresher for longer.
Simple things like a pantry near an oven, or glass jars on an open shelf nearby a window, are situations you need to avoid.
It may come as obvious, but keeping your storage area clean from dust and pests, will go a long way in keeping your stored food safe.
Keep It Airtight
------
Airtight containers are the best for long-term dry storage. The less the food is exposed to oxygen, the longer it will last.
Glass containers or Tupperware plastic containers work great for food eaten more often and smaller food items, i.e., seeds or nuts. Ensure the lids close or tighten properly.
Mylar bags or pail containers are excellent options for long-term storage and bulk foods like beans, grains, and flour. They protect against oxygen, light, moisture, and insects.
Once you open your pail containers, a gamma seal lid can ensure easier access while still sealing the bucket.
An Extra Layer of Protection
------
Oxygen absorbers are used to remove oxygen from within a sealed environment, creating a nitrogen environment for long-term food storage.
They protect dry foods from insect damage and help preserve product quality.
A scoop of Diatomaceous Earth from Perma-Guard, a natural insecticide, can be added to your stored food in case there were any eggs left to prevent infestations.
This natural ingredient will kill any bugs immediately and could also help with the prevention of mold.
Store What You Eat & Practice FIFO
------
Buying in bulk can be a huge time saver and save you money. But, it is probably also not wise to buy buckets of wheat berries when it is not something you consume very often.
Stock up on foods your family regularly eats and keep track of what you have.
Always practice the FIFO concept - first in, first out. Place newly bought products at the back and finish the oldest containers first.
DAVID, OUR FOOD STORAGE EXPERT, EXPLAINS IT ALL
DRY FOODS SHELF LIFE
These are the average shelf life periods for various dry pantry goods. The time frames can differ depending on circumstances and storage conditions. When buying and using airtight containers, some goods like beans and rice can last you for many years when not opened!!
BEANS & LENTILS
Most dried beans and lentils can last indefinitely and won't spoil if stored correctly in airtight containers and under optimal conditions.
The great thing about beans and legumes is they won't lose their protein and mineral value over time. However, after two years, they may lose some of their vitamin properties.
Beans
Beans stored in a pantry and airtight containers such as mason jars will stay fresh for up to 3 years. In the freezer, they can last indefinitely. Whichever you choose, always label your containers or freezer bags to note their first stored date.
Beans will lose their moisture after 2 years, so you need to cook them for longer. Adding ¼ teaspoon of baking soda to every 500 grams of beans while you're cooking them can help make them softer.
Lentils
Lentils can be stored in their original packaging for up to 1 year, in airtight containers for 3 years, and when frozen indefinitely. Just like beans, they will lose their vitamin content over the years but retain their carbohydrate and protein values.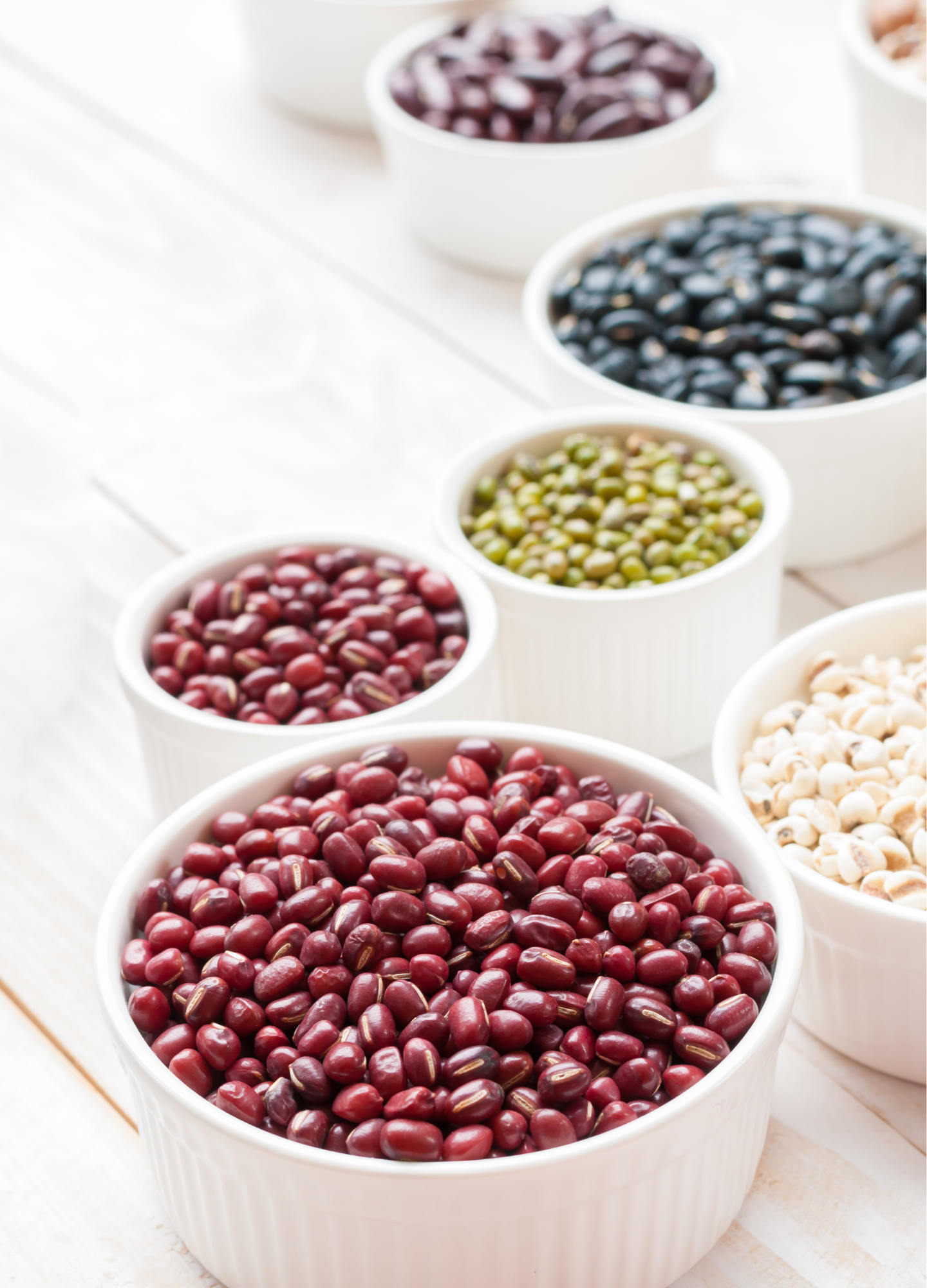 RICE, PASTA & FLOUR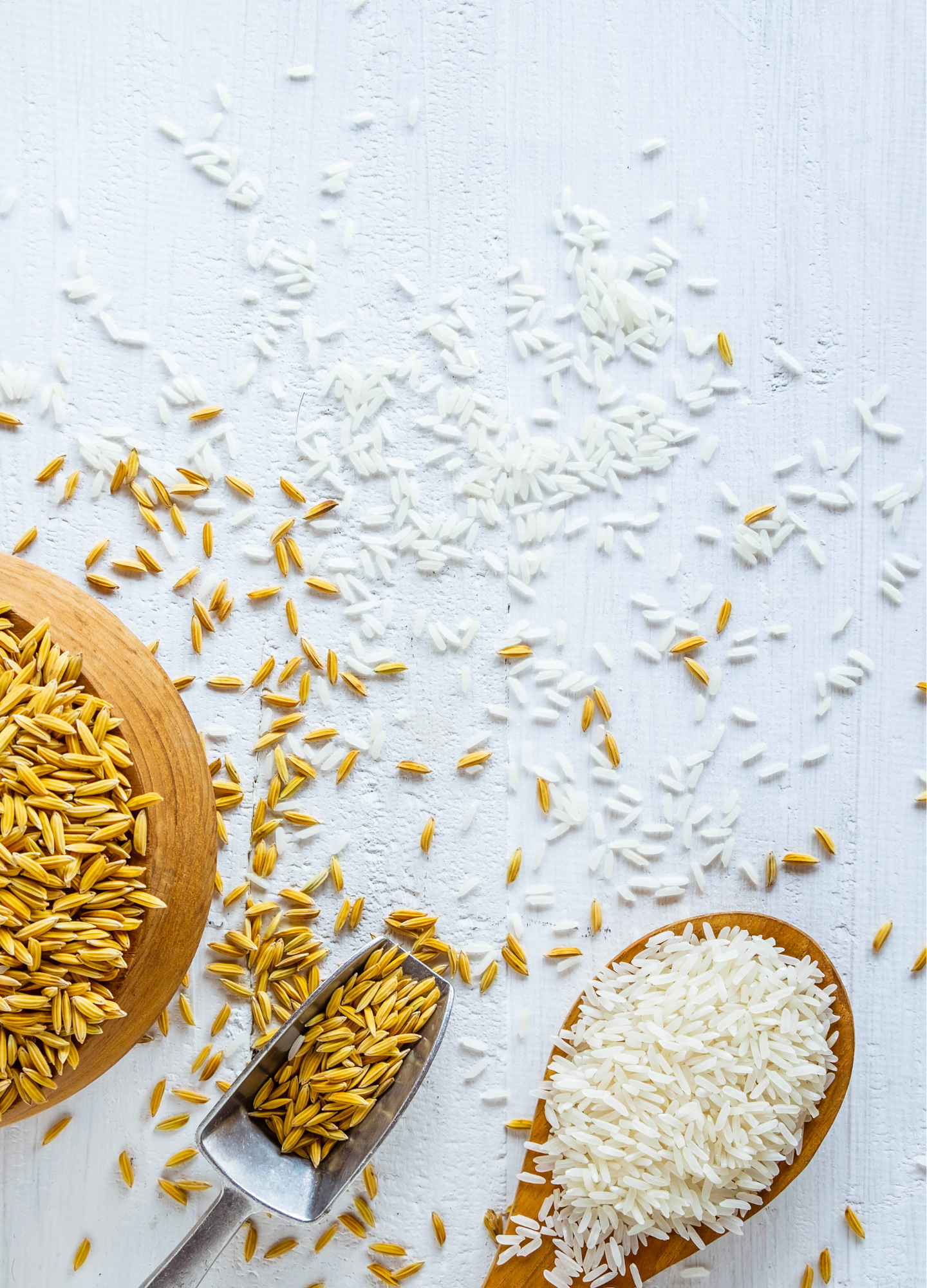 Grains such as rice, oats, wheat, barley, and cornmeal are some of the best staples to have in your pantry. When stored correctly and kept dry, they can last you a good while.
Rice
Brown and wild rice will stay fresh for 6-8 months in your pantry and 8-12 months in the fridge. While white rice can last 3 to 5 years.
Oats
Oats will last up to 3 years if you transfer them from their cardboard box to an airtight container. If you live in a humid area, add silica gel packets or oxygen absorbers to your containers to prevent mold issues.
Quinoa
Last up to 3 years in the pantry or fridge when stored correctly.
Pasta
Dry pasta, spaghetti, and macaroni won't expire over time but will lose their quality.
When unopened, it can last up to 2 years and open up to 1 year if stored in airtight containers in a pantry. Placing it in the fridge or freezer won't make any difference to dried pasta.
Flour
Flour won't last more than 6 months in its original paper bag in the pantry. But when stored in airtight containers, it will stay fresh for 6-10 months.
All grains, including oats, flour, and rice, will last indefinitely when put in the freezer. This will also kill any insect eggs that could lead to potential infestations.
NUTS, SEEDS & DRIED FRUIT
Nuts
When stored correctly, most nuts can last up to 9 months in the pantry, except for pecan, pistachios, and walnuts. They'll stay fresh for between 3- 6 months.
When kept in the fridge, all nuts will stay fresh up until 1 year and frozen for up to 2 years. Nuts that are still whole, raw, and unshelled will usually last longer.
It's also best to store your nuts away from high-odor foods such as onions, cabbage, and seafood. Nuts tend to absorb the smell of things around them.
Chia seeds
Chia seeds will be perfectly fine for 2+ years in the pantry and 4+ years in the fridge or freezer.
Flax seeds
6- 12 months in an airtight container in your pantry and 1+ years in the fridge or freezer.
Sunflower seeds
They will remain fresh in your pantry for up to 3 months in their raw form and up to 5 months roasted. You can keep them in the fridge or freezer for up to 1 year.
Dried fruit
Dried fruits will stay fresh in your pantry if you store them correctly for up to 1 year. You can prolong their freshness for up to 2 years in the fridge and indefinitely when you freeze them.
STOCK UP ON DELICIOUS DRIED FRUITS HERE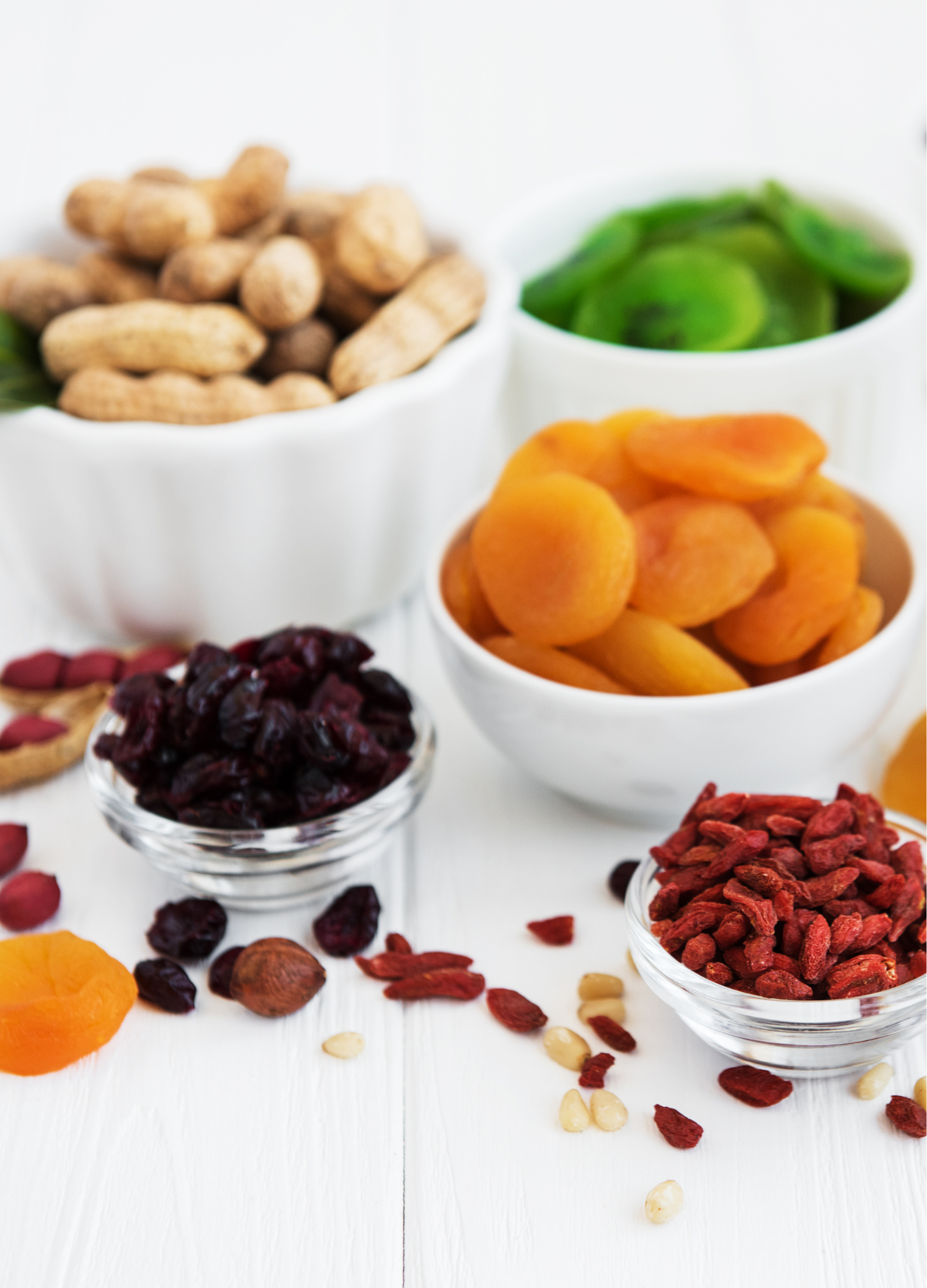 HERBS, SPICES, AND CANNED GOODS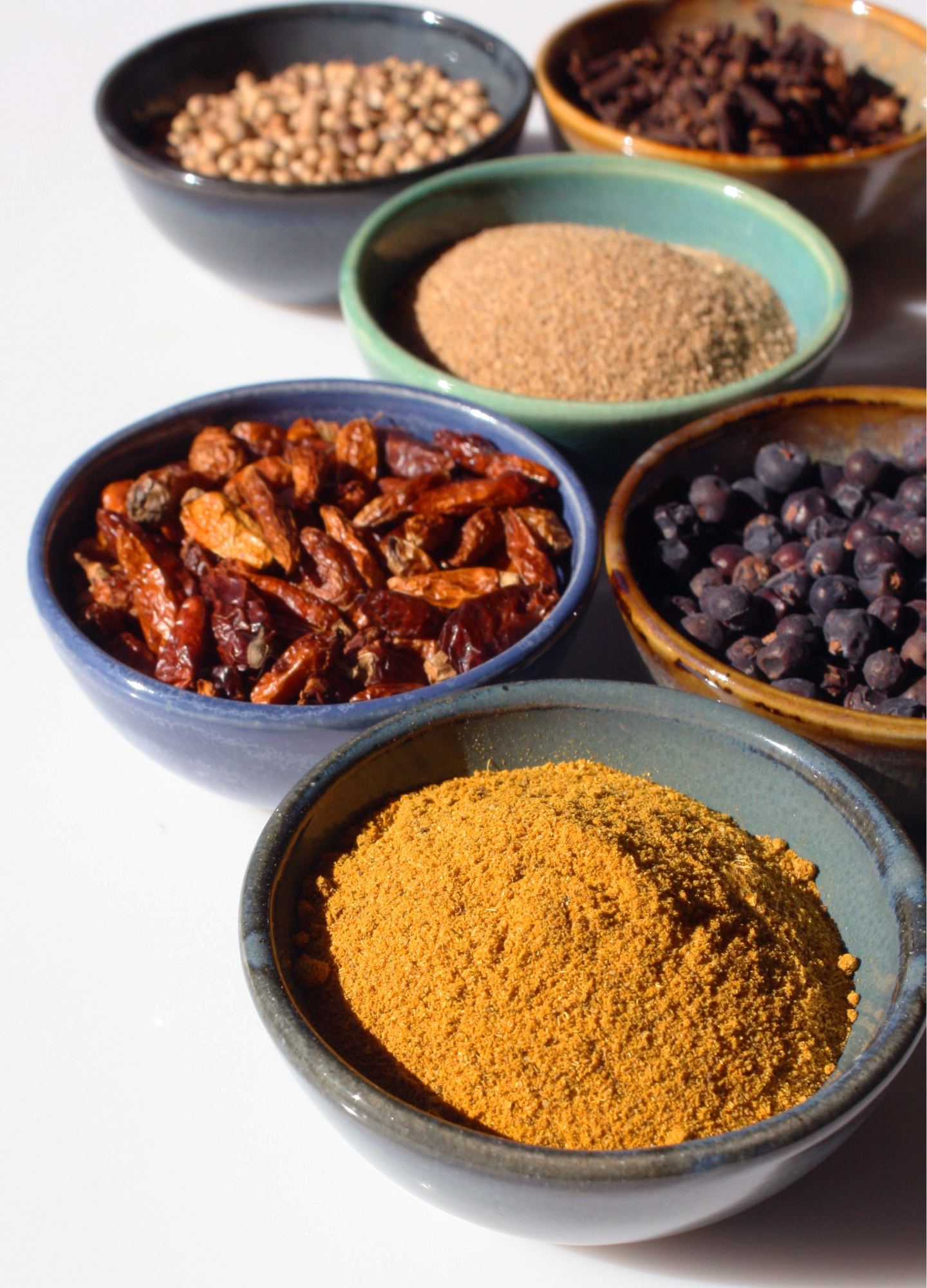 Herbs & spices
Ground or powdered spices can last about 2 - 3 years, and dried herbs 1 - 2 years if kept in an airtight container, in a cool dark place, away from heat and moisture.
Tip! Don't add herbs and spices directly over food while cooking, the moisture from the steam will affect the quality and could lead to mold issues. Instead, add some to your hands and then transfer it to the dish.
Homemade canning recipes
Highly acidic foods such as tomatoes and fruit can be stored for 12-18 months in the pantry.
Less acidic foods such as meat and veggies can be stored for 2-4 years.
Please note that these only apply if canning was done 100% correctly and stored in a cool, dry place.
Want to learn more about canning? This blog post from Azure Farm will be very helpful!
Canned/ tin foods
Canned foods stored correctly and not dented, damaged, or rusted can last indefinitely. They will, however, lose nutritional value and might not taste as good 10 years down the line!
The same applies to acidic and non-acidic canned foods as above.
WE THINK YOU'LL LIKE THESE READS TOO