All the alfredo without the dairy ;-)
With two surprising ingredients making all the creamy impact, even your non-vegan friends will be impressed!
Whoever said you'll have to give up creamy pasta dishes when going vegan needs to count their words.
Thanks to clever chefs, vegan foodies, Masterchef techniques, and exceptional ingredients, anything is possible for vegan cooking.
And the same goes for your beloved creamy pasta dishes. There's no reason you have to give up the famous alfredo sauce. 'Cause due to two surprising ingredients you may have never thought of, vegan alfredo is actually a thing.
Can you guess the two ingredients? They start with the letter C and N(Y)....
CASHEWS and NUTRITIONAL YEAST. Both these ingredients help to make pasta (and any other dish) super creamy and cheesy.
Here are 8 Ways to use nutritional yeast, taking a dish from ordinary to extraordinary!
So let's get down to the thing you came here for, the recipe!
VEGAN ALFREDO RECIPE
INGREDIENTS
1 medium white onion minced (1 1/2 cups)

3/4 cups veggie broth

1/2 - 3/4 teaspoon salt

1/4-1/2 teaspoon ground black pepper

4 x-large (15g) minced garlic cloves

1/2 cup (75g) raw unsalted cashews

1/2 tablespoon lemon juice (start with just 1/2 and taste after blended!)

2 tablespoons nutritional yeast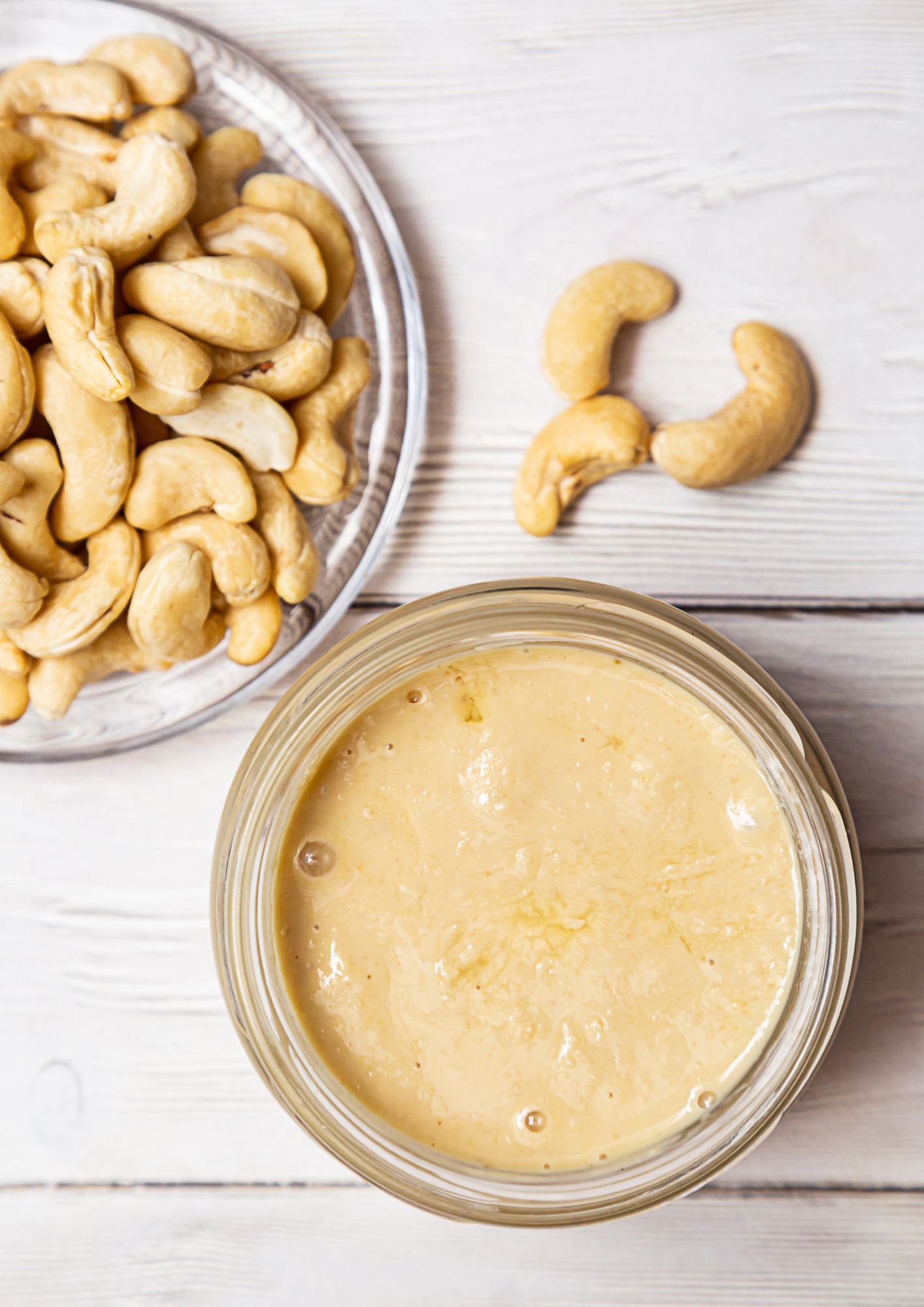 DIRECTIONS
Add the onion and only 1 cup of the broth to a large pan over medium to medium-high heat. Cook for about 8 minutes until the onion is very tender. (You should still have some broth)

After 8 minutes, add the garlic and cook a couple of minutes more until the broth is all evaporated so the end result can be thick and creamy.

Add the sautéed onion and garlic to a blender. Adding ONLY 1/2 cup more of the remaining broth and add the remaining ingredients (salt, pepper, cashews, 1/2 tablespoon lemon juice, nutritional yeast-starting

Blend on high until very creamy and smooth. Add any more broth to reach desired consistency.

Taste and add any more salt & pepper or lemon, if desired.

Serve over preferred pasta.
IF YOU LIKE WATCHING A VIDEO INSTEAD...
WE THINK YOU'LL LOVE THESE RECIPES TOO