Peppermint + Chocolate = Two Holiday Favorites
As the holiday season is closing in, comfort food and delicious treats are the perfect excuses to keep us warm and jolly. 'Tis the season where anything goes, and you can finally allow yourself some slack. It's been a long year; we totally understand ;-)
Two yummy ingredients that never disappoint during the holidays are chocolate and peppermint. These two stalwart ingredients make a stellar combo and are responsible for some serious lip-smacking treats! Like these two:
Peppermint Chocolate Chia Pudding - Breakfast that should be classified as a dessert...
Decadent Peppermint Hot Chocolate - Oozy-thick-creamy comfort in a mug.
peppermint chocolate chia pudding
Ingredients:
2 Tbs chia seeds
1 Tbs cocoa or carob powder (carob will be less sweet)
1 Tbs hemp seeds
1 Heaping tbs oats
1 Tbs maple syrup
1/4 Tsp peppermint extract
1/2 Cup plant-based milk
Directions:
Mix everything, transfer it to a mason jar or Tupperware and let sit overnight.
Top with coconut cream (the top of the coconut milk can).
Enjoy!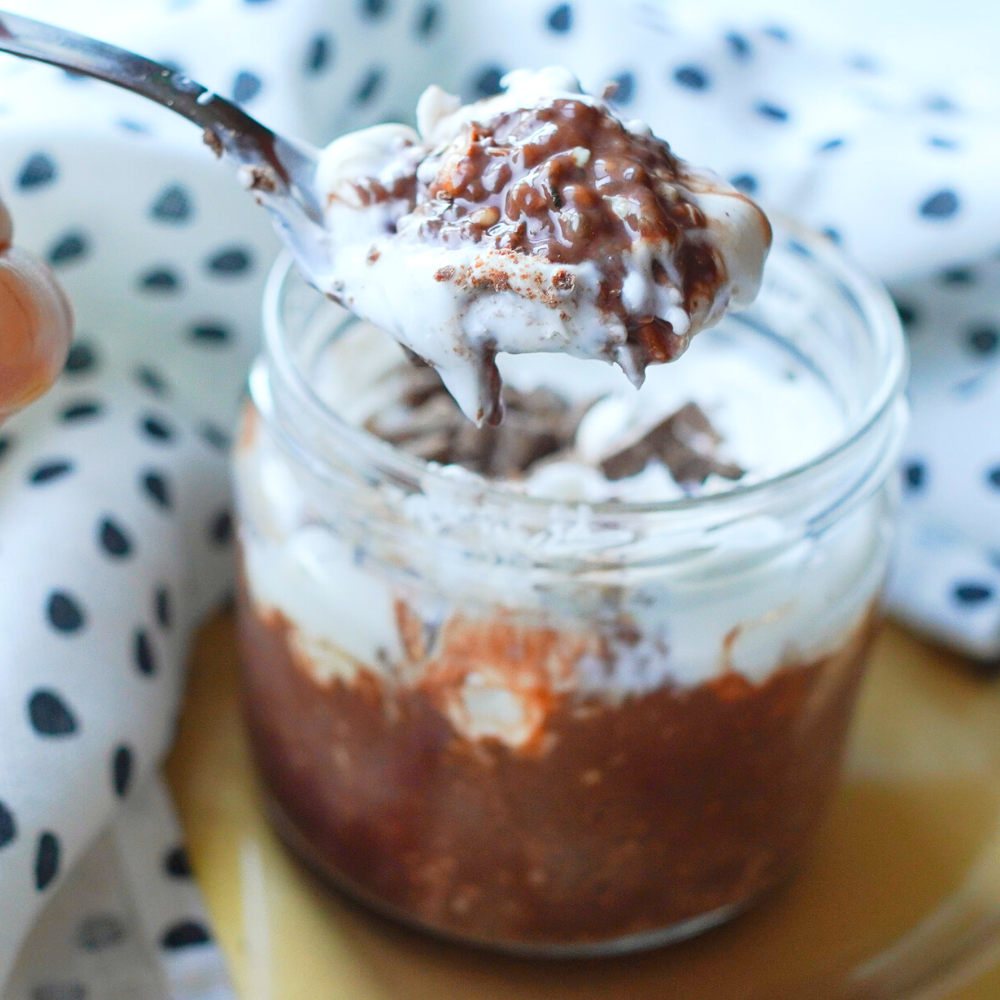 decadent peppermint hot chocolate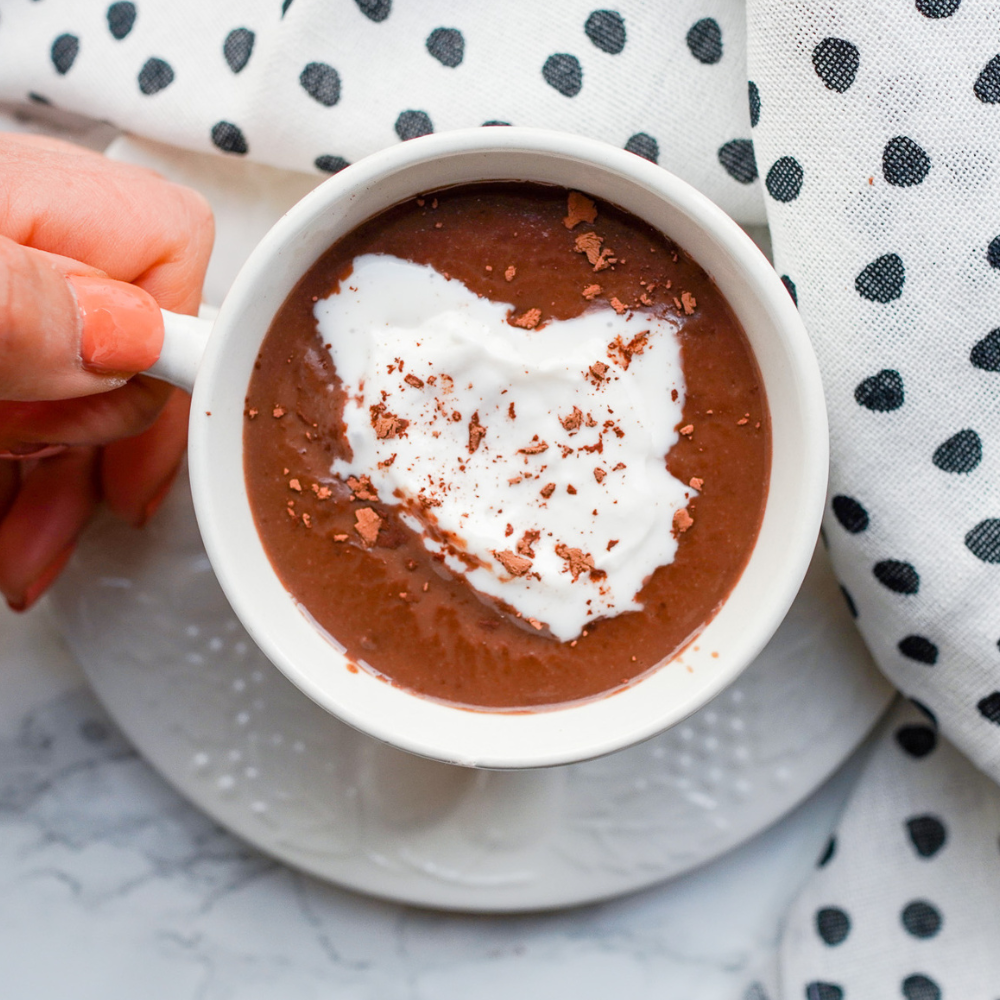 Ingredients:
1/2 Tbs corn starch mixed with 1 tbsp water to make a paste
1 Cup - 10 oz plant-based milk
1 Tbs pure cocoa powder or carob powder (carob will be less sweet)
1/2 - 1 Tbs sugar
1 Tbs chopped dark chocolate or carob
1/4 tsp peppermint extract
Coconut cream for topping (optional)
Directions:
Add cold milk to a pot and mix all ingredients in except coconut cream.
Stir with a whisk until no clumps are left, and the chocolate is thickened.
Strain if needed.
Serve in your favorite mug and top with coconut cream and mini marshmallows.
shop these recipes here
.
WE THINK YOU'LL LIKE THESE RECIPES TOO