In our latest blog we revealed a surprising protein-packed, plant-based ingredient that can be used to replicate your favorite non-vegan desserts.
Spoiler alert: like you may have guessed already, it is tofu!
Tofu, especially silken tofu, is the new "it" ingredient for creamy and guilt-free desserts!
Silken tofu has a higher water content compared to other tofu varieties, giving it a custard-like, creamy texture when blended. This allows it to seamlessly blend into your dessert recipes, providing a luscious and velvety smoothness without any overpowering tofu taste.
Tofu also contains no carbs, sugar, dairy, or gluten, and is low in fat - even more reason to love it!
So we made this rich, creamy, oh-so-delicious chocolate mousse for a guilt-free treat! Ok, maybe not entirely guilt-free ;-)
chocolate tofu mousse recipe
Ingredients:
2 oz. dark chocolate or carob chips melted
1 tsp. cocoa powder
1/4 tsp. Peppermint flavor
2-3 Tablespoons of Maple syrup
1/4 cup milk if using firm tofu (use for blending)
Crushed cookies like Oreos
Coconut cream
Directions:
Melt dark chocolate in a microwave or in a glass bowl over a pot of boiling water.
Blend tofu and melted chocolate, along with cocoa powder, peppermint, and plant milk, until smooth in a blender or food processor.
Make a parfait by adding a layer of crushed cookies, then mousse, then cookies, and then coconut whipped topping.
Enjoy!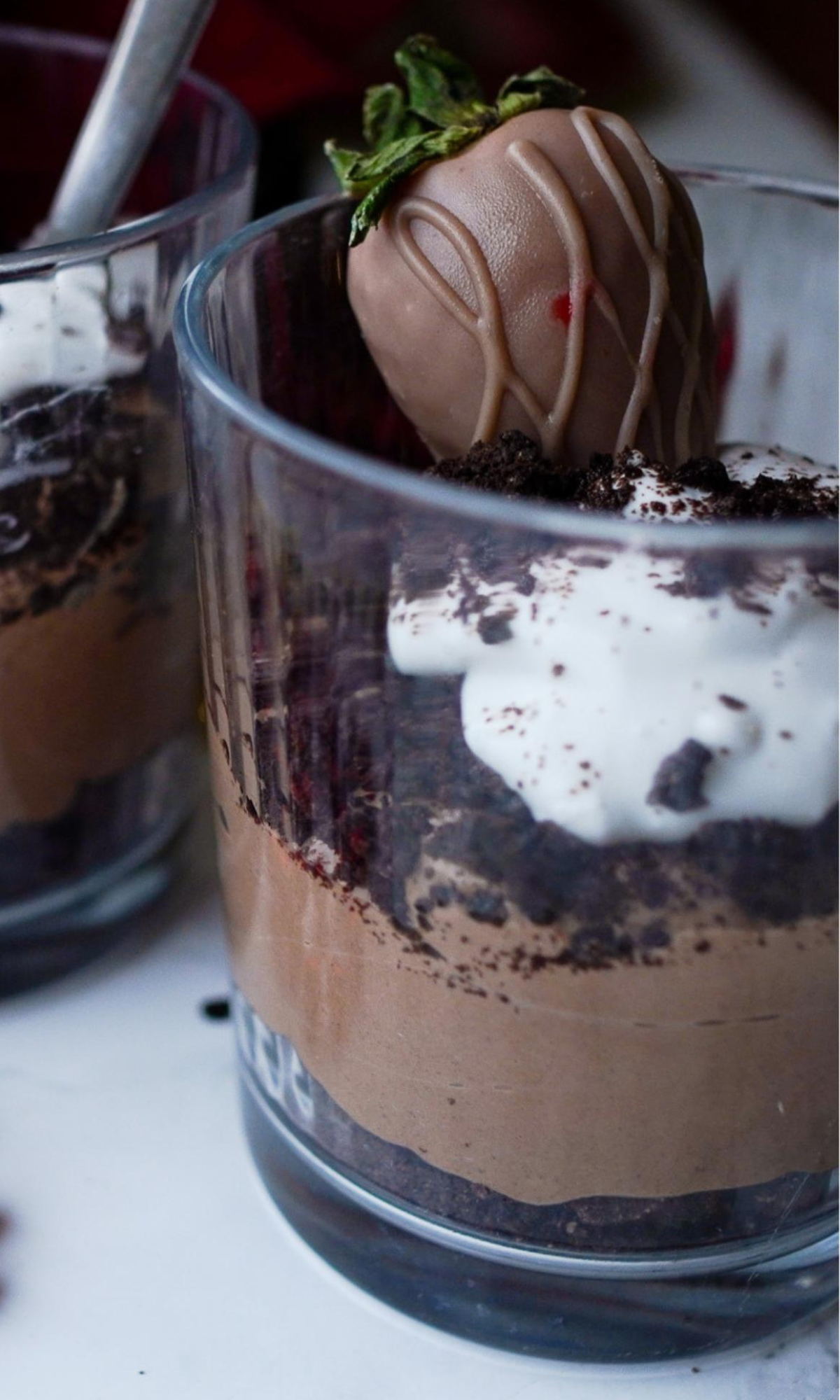 WE THINK YOU'LL LIKE THESE RECIPES TOO