Oats and apples go together like peanut butter and jelly, popcorn and butter, and cookies and milk. It's the perfect combination!
The flavors just work together so well. And it's always a breakfast winner.
If you ever had overnight oats, you would know that it is the best kind of way to eat oats!
Overnight oats are creamy, easier to digest, and very versatile when it comes to flavor combinations. It also requires no cooking, saving you time and dirty dishes. Yeah!
Don't be afraid to try out different combinations, flavors, and toppings for your overnight oats. Bananas, strawberries, blueberries, peanut butter, cocoa, coconut, and nuts are all yummy options.
We, however, are secretly obsessed with our applesauce, so we decided to use it in this easy, healthy, high-fiber breakfast. And what a great idea it was, it turned out deliciously!
Apple Pie Overnight Oats
Ingredients
For The Oats
Apple & Walnut topping (Optional)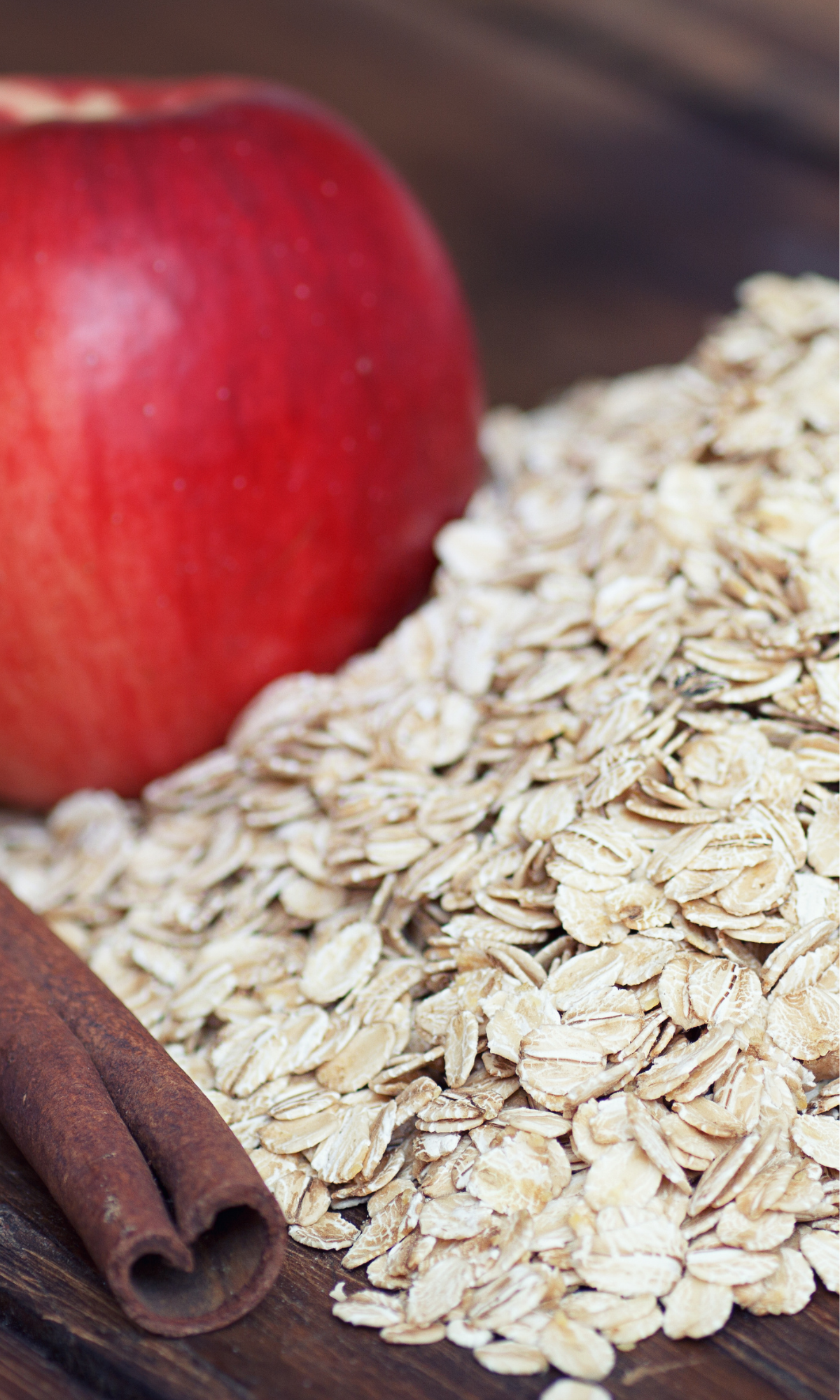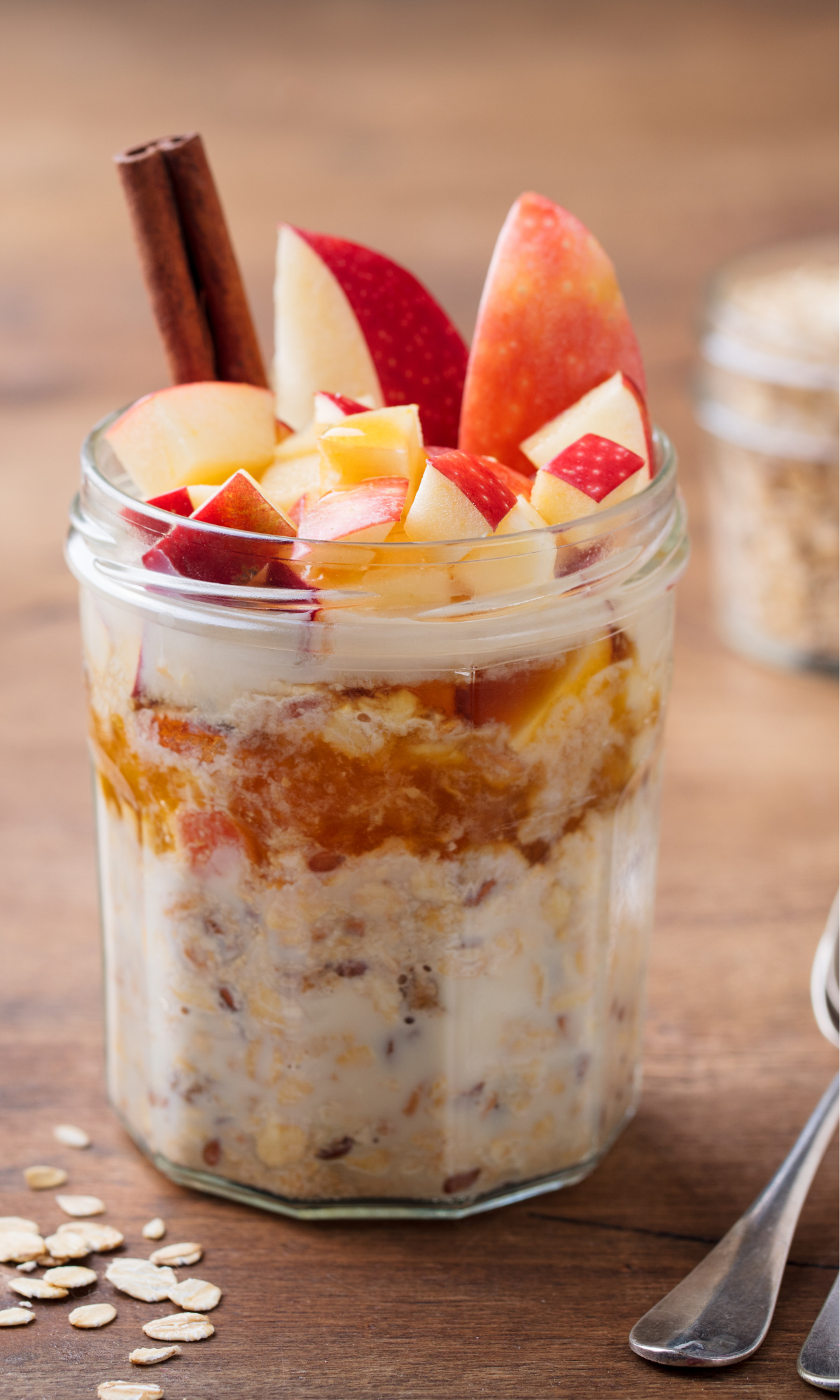 Directions
Overnight Oats:
In a medium-sized mixing bowl, whisk together the milk, applesauce, maple syrup, vanilla, cinnamon, ginger, nutmeg, and salt until well blended. Stir in the raw oats.
Cover and refrigerate for at least four hours, or overnight.
Apple & Walnut Topping:
Heat oil in a small skillet over medium heat. Add diced or sliced apples. Sauté with a bit of sugar and cinnamon until caramelized for 2-3 minutes, stirring often.
In another pan or after browning the apples, add walnuts to a little bit olive oil and toast for 2-3 minutes, stirring often.
Add brown sugar, salt, and cinnamon. Stir well and continue toasting for 2-3 more minutes, stirring and watching carefully so the walnuts don't burn.
Transfer to a plate to cool down.Top overnight oats with the roasted apple and candied walnuts, cinnamon, maple syrup, or anything else you like!
If you prefer, you can heat up your overnight oats to enjoy it as a hot dish.
Hosting a breakfast or prefer mason jar meals? Mix it all up and serve in a beautiful mason jar or glass.
*Photo for illustration purposes
WE THINK YOU'LL LIKE THESE RECIPES TOO