RA-VEE-OH-LEE
"A type of pasta comprising a filling enveloped in thin pasta dough. Usually served in broth or with a sauce, they originated as a traditional food in Italian cuisine. Ravioli are commonly square, though other forms are also used, including circular and semi-circular."
If you've been looking to spruce up pasta night, this recipe is it! It is different, loaded with flavor, packs a protein punch, and is easy to make! Best of all, this pasta is entirely plant-based and a healthier alternative to cheese-laden pasta.
If you are a pesto lover, be warned, you will want to go for seconds or even thirds!
TOFU PESTO RAVIOLI RECIPE
INGREDIENTS:
1 block of Firm Tofu
1/2 Cup Lemon Herb Tofu Seasoning
Dumpling wrappers
DIRECTIONS:
Add drained tofu to a food processor (don't pat dry).
Add the Lemon Herb Seasoning.
Pulse until it resembles course ricotta.
Add one Tbs ricotta to each dumpling wrapper.
Wet the dumpling edges with water and firmly press another wrapper on top to close the pocket.
Boil ravioli pockets for 1-2 min.
Add your vegan pesto sauce to a pan and heat it. Add the boiled ravioli and gently cover all with the pesto.
Serve immediately and enjoy!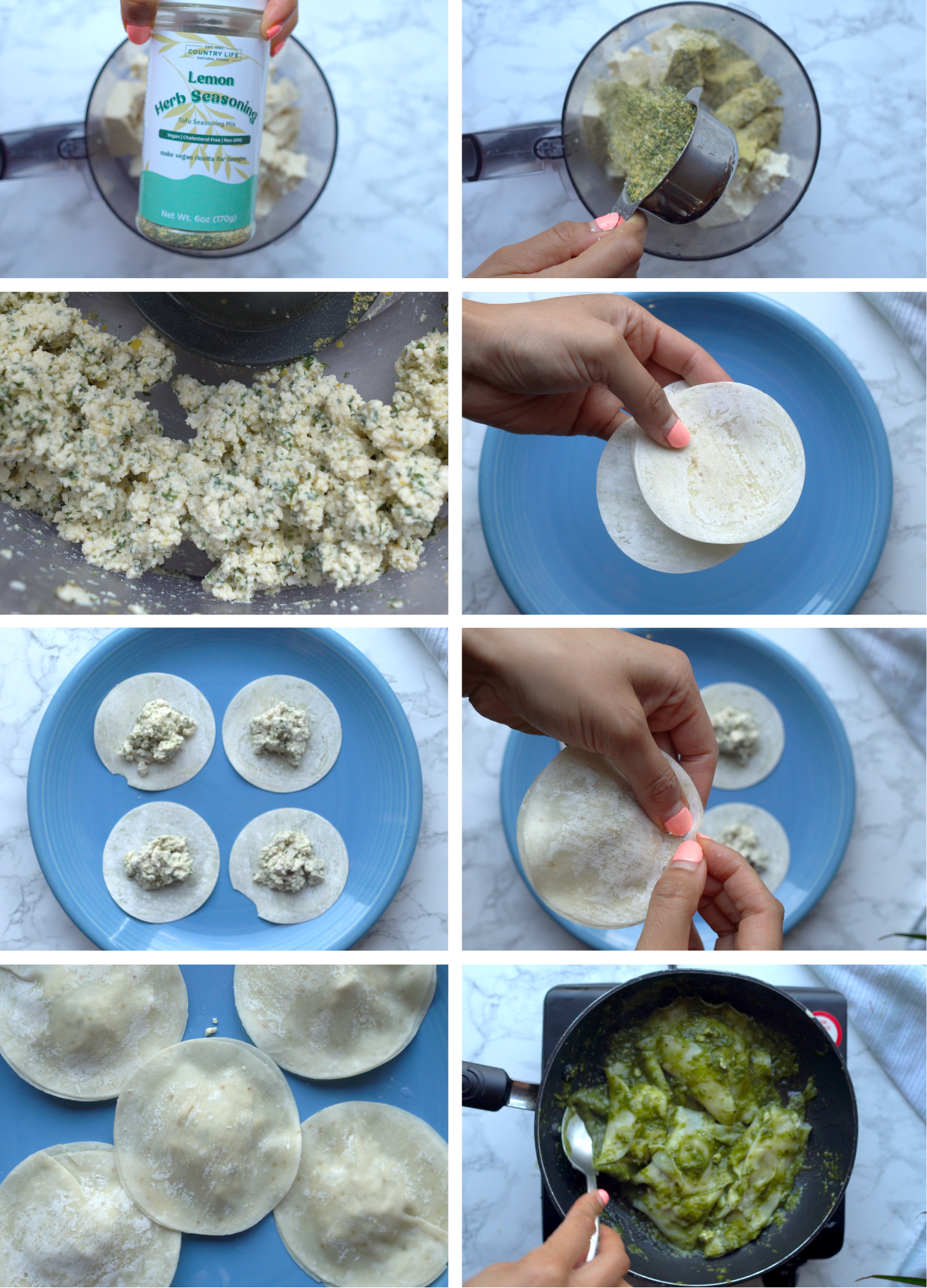 If you prefer watching a video...
WE THINK YOU'LL LIKE THESE RECIPES TOO