No Need To Shy Away From Pie This Holiday Season!
With this healthier holiday pie version, you can have your pie and eat it too!
Butternut will ensure you get an extra dose of veggies. It is relatively low in calories and high in many nutrients, including vitamin A, vitamin C, magnesium, and potassium.
Just a tiny amount of maple syrup and coconut sugar ensures for some sweetness (it's a pie, after all!). Maple syrup has a lower glycemic index than sugar, so it won't spike your blood sugar levels as quickly and contains powerful plant antioxidants.
Using arrowroot flour makes this pie filling gluten-free. You can make a gluten-free pie crust for an all-gluten-free pie.
Cinnamon, nutmeg, and ginger give this pie all the fall flavors. They offer unique health benefits, including lowering blood sugar levels, soothing indigestion, and helping the immune system function optimally.
This pie is plant-based and can be completely gluten-free, depending on your choice of flour. Below you will find two recipes, one for the crust and one for the pie.
Let's get baking!
PLANT-BASED PIE CRUST
INGREDIENTS:
1 1/4 Cups all-purpose flour (or gluten-free flour)
1/2 Tbs sugar or maple sugar for a healthier twist
1/4 Tsp salt
1 Stick of vegan butter (VERY COLD)
3-4 Tbs ice water
DIRECTIONS:
Mix dry ingredients in a bowl.
Cut the vegan butter into cubes and crumble with your hands until you form a crumbly mix.
Add 3 Tbs of ice water and form into a dough; add additional water if needed.
Wrap dough with cling wrap and form into a thick disk. Let it sit in the fridge for 30 min.
Roll into a round disk to about 1/4 inch thick and 1 inch larger than your pie tin
Add the dough to the pie tin and flute the edges. Let it sit in the fridge another 30 min before baking.
Parbake dough at 350F if needed.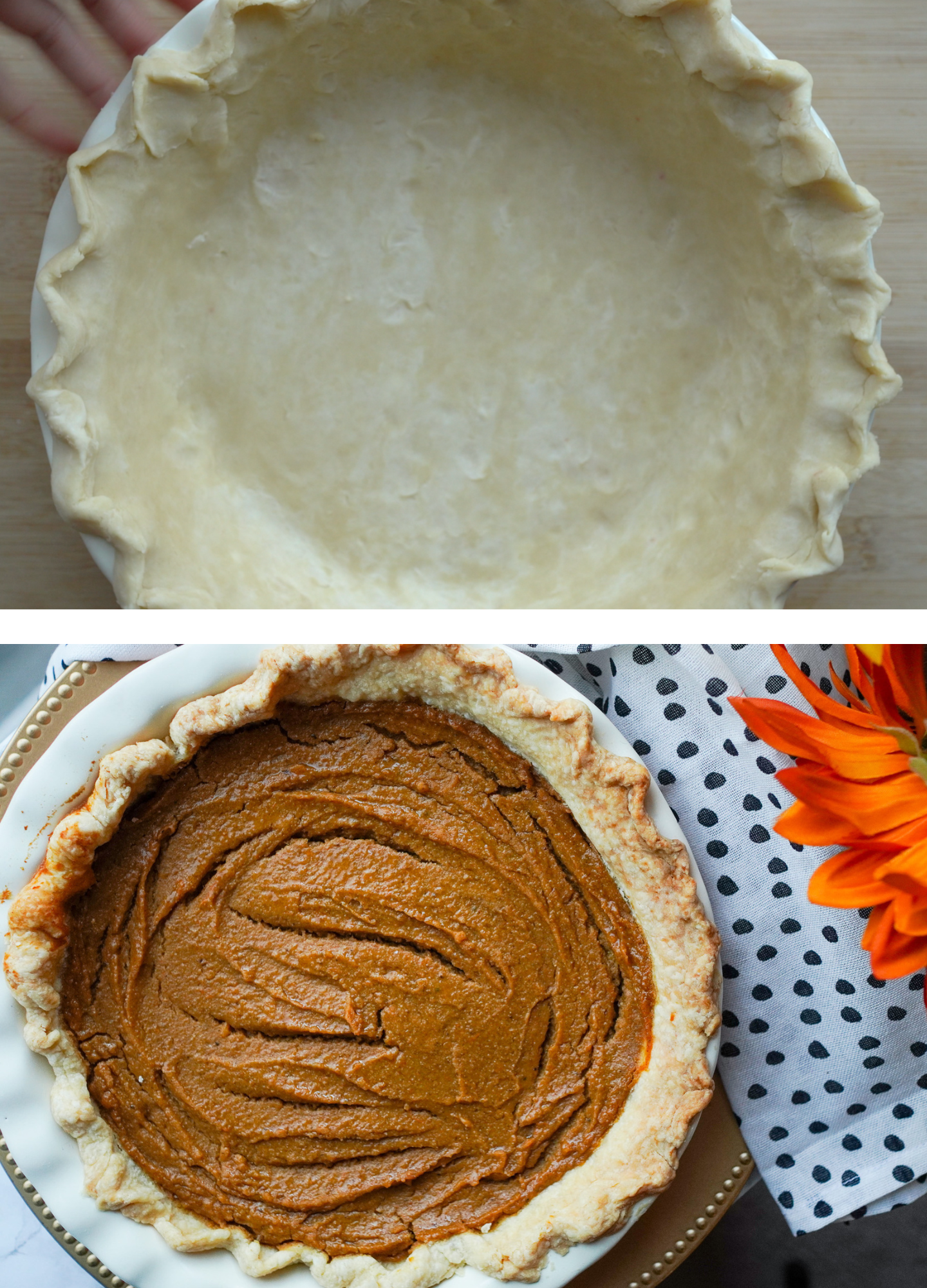 BUTTERNUT SQUASH PIE RECIPE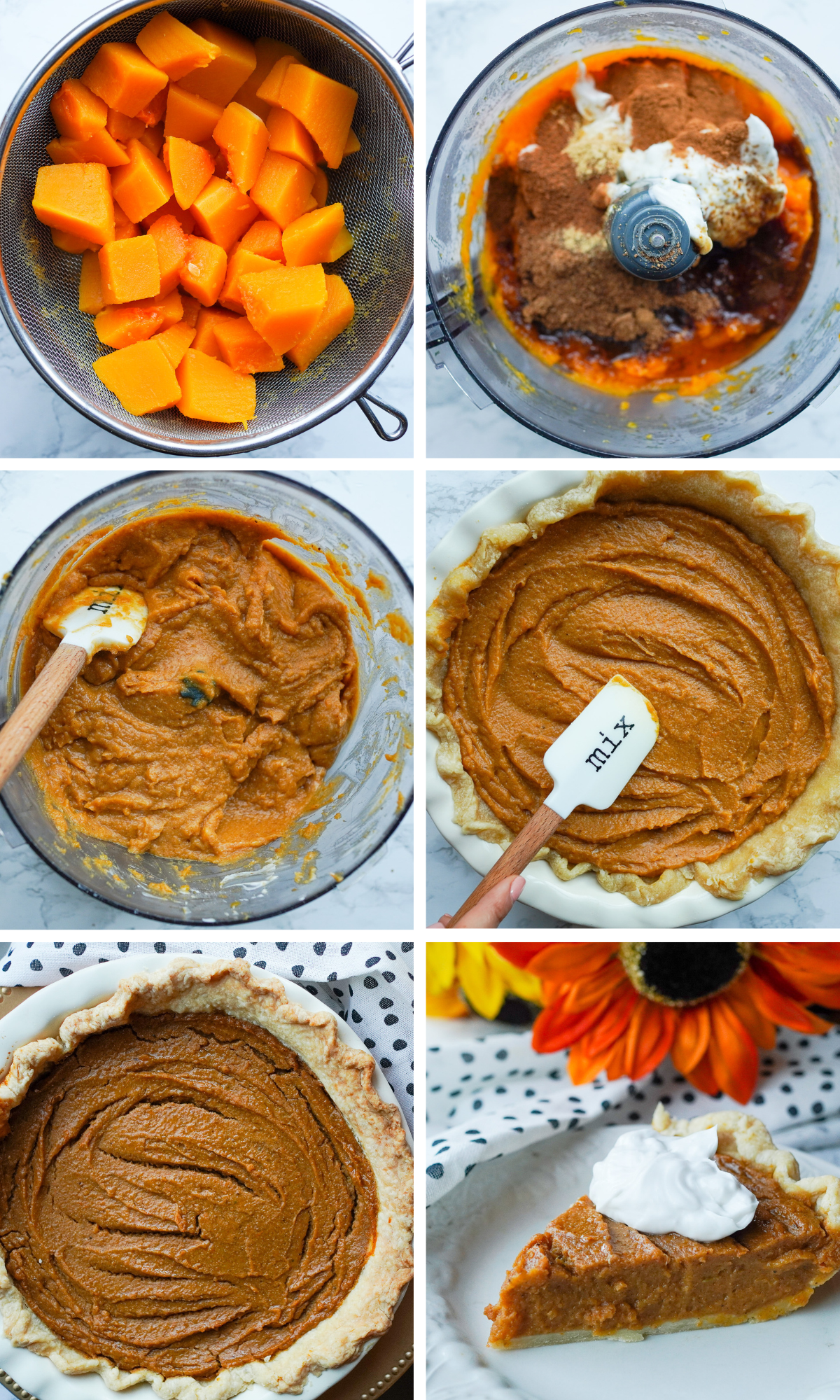 INGREDIENTS:
DIRECTIONS:
Prepare and par-bake a vegan pie crust in an 8" or 9" pie dish.
In a large food processor, blend the butternut squash until smooth.
Add the remaining ingredients, and blend until smooth.
Pour filling into crust and cover edges with a pie crust saver or tin foil.
Place onto a baking sheet, and bake for 50 minutes.
After 25 minutes, remove the tin foil or pie crust saver, and bake for the remaining 25 minutes, or until the butternut squash pie is just set.
Remove from the oven and allow the pie to cool for 10 minutes before placing it into the fridge to chill for 2-3 hours.
Once cooled, serve as desired and enjoy!
WE THINK YOU'LL LIKE THESE RECIPES TOO