FALL - FAMILY - FUN
Make Thanksgiving and fall memorable with these fun family-friendly activities!
"The thankful heart opens our eyes to a multitude of blessings that continually surround us" ~ James E. Faust.
These family-friendly activities will ensure for memorable moments spent with loved ones this fall and Thanksgiving. May they instill a thankful heart when discovering the beauty in everyday life!
Forage For Natural Decorations
Need to decorate the table for an upcoming Thanksgiving dinner? Or maybe change up the decor around the home to suit the holidays? Turn to nature!
When we start looking at things around us with a fresh pair of eyes, we realize how many things we often overlook that are beautiful in their own way.
By using natural decor, we learn to appreciate the smallest, simple things and reduce our footprint on this earth.
Some fun natural decor examples:
Bowls of freshly picked pears and apples add just a small pop of color!
Multi-colored dried corncob
Leaves and branches, berries
Pine cones
Pompous grass
Dried herbs for a lovely scent
Mushrooms
Dried seed pods
Feathers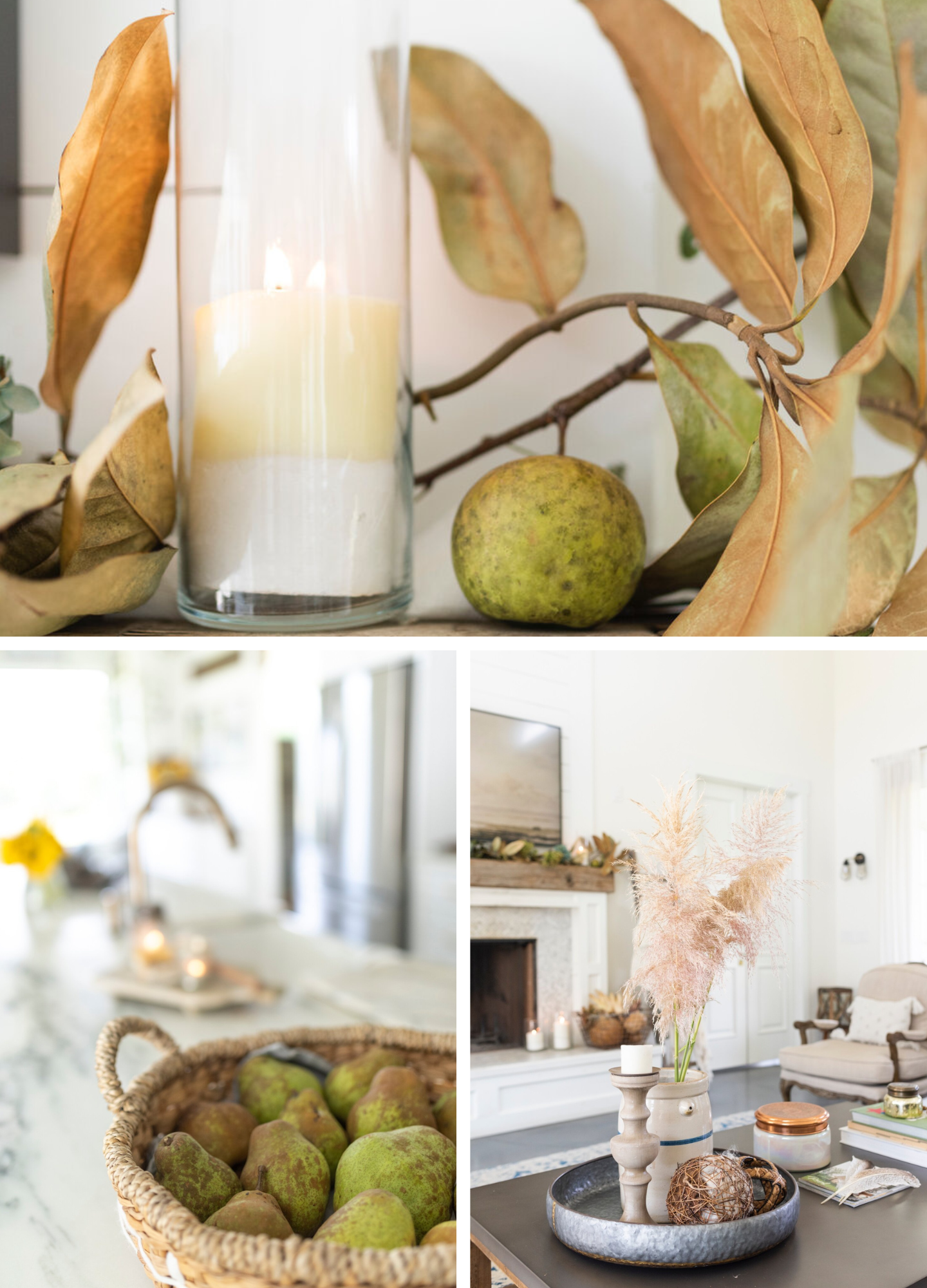 kids fall scavenger hunt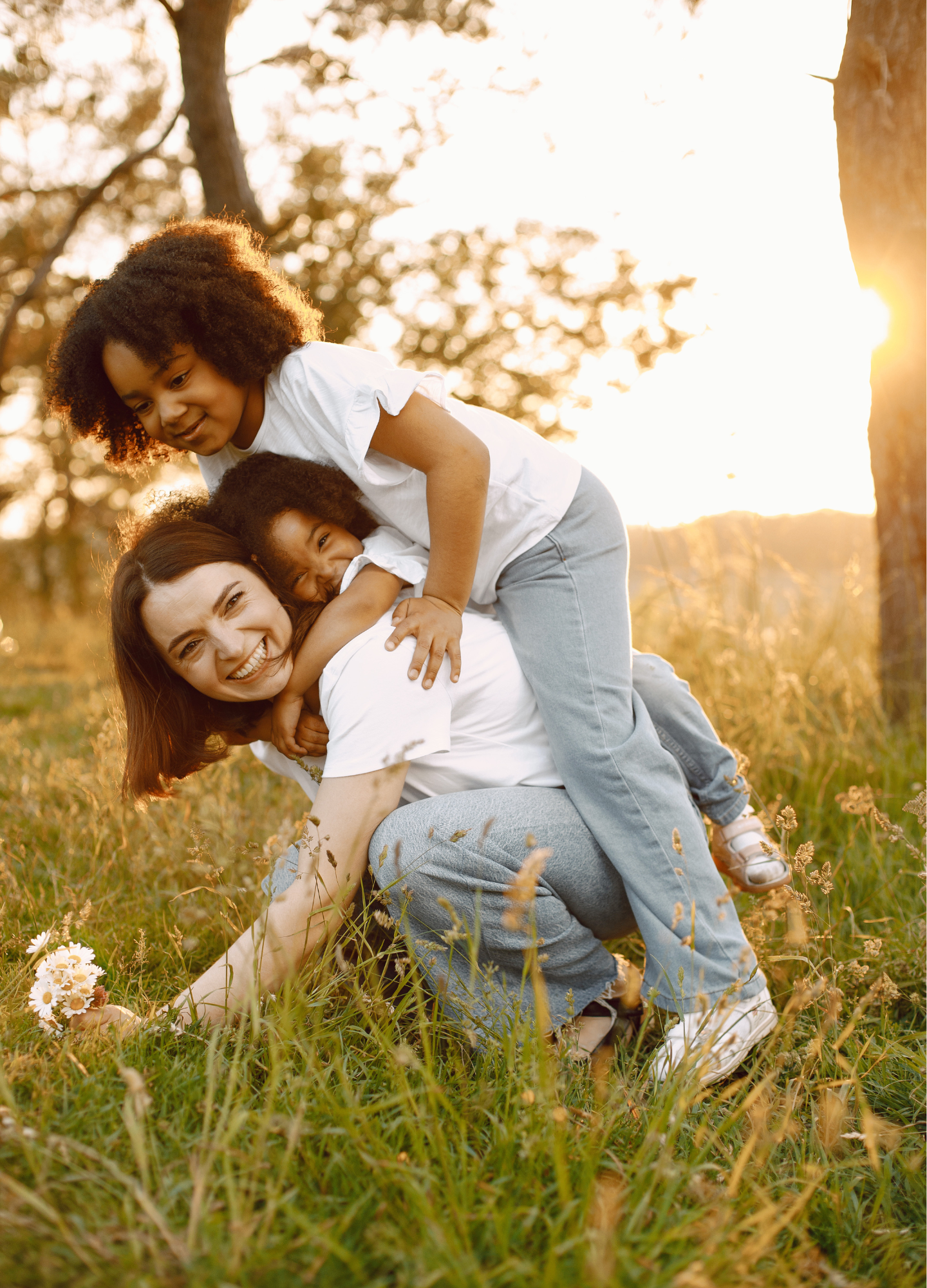 This fall scavenger hunt printable by Azure Farm is perfect for downloading, laminating, and reusing repeatedly!
Send the kids outside and let them check things off as they find them.
This scavenger hunt is not just for fun! Along the way, the kids will be exploring their senses, discovering textures, experiencing how change happens in nature (and life), and learn to appreciate the value of spending time outside.
After the scavenger hunt, use the items to make fun projects, I.e., making a beautiful collage on paper with the leaves, tying the feather to a pencil, decorating the pinecones, or painting the rocks to look like pumpkins.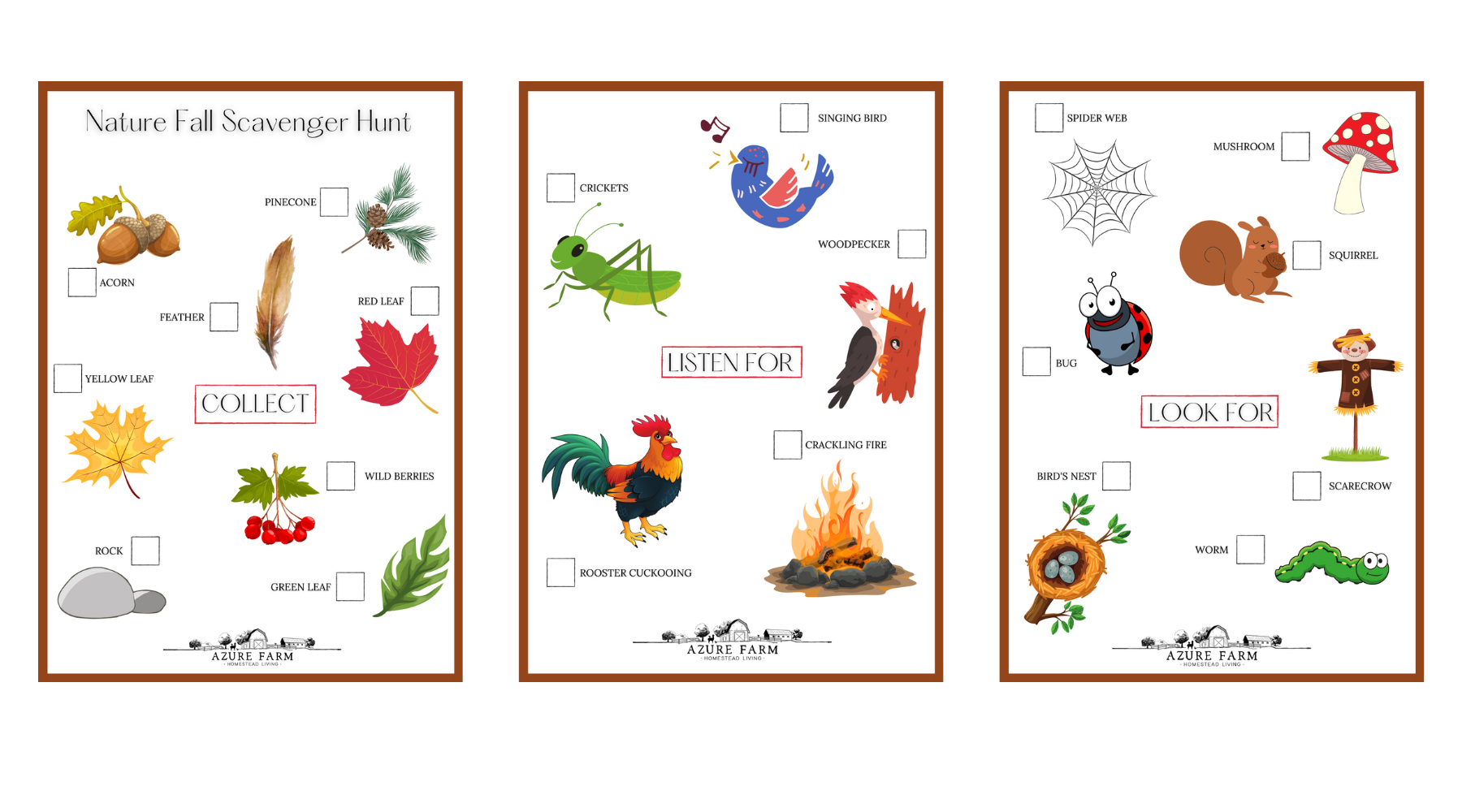 decorate pine cones for the upcoming holidays
This is another fun activity for kids! Decorate pine cones you have foraged or collected on the fall scavenger hunt and use them for holiday decorations.
You will need:
Pinecones
Foil and a shallow baking pan
Adhesive spray
Some gold or silver spray paint if you wish to add a touch of glam
Ground cinnamon
Steps:
Send the kids to go collect as many pinecones as they can.
Clean them from any debris.
Space the pinecones on a baking tray lined with foil.
Place in a 200 degrees pre-heated oven and bake for 30 minutes. Pinecones have open pores, and by baking them, they will seal and crisp up.
Let them cool.
Optional step: Spray with gold or silver spray paint and let it dry
Spray the pinecones with adhesive spray and immediately roll in or sprinkle with cinnamon.
Place back on tray to completely dry.
Don't be afraid to go wild with the decorating!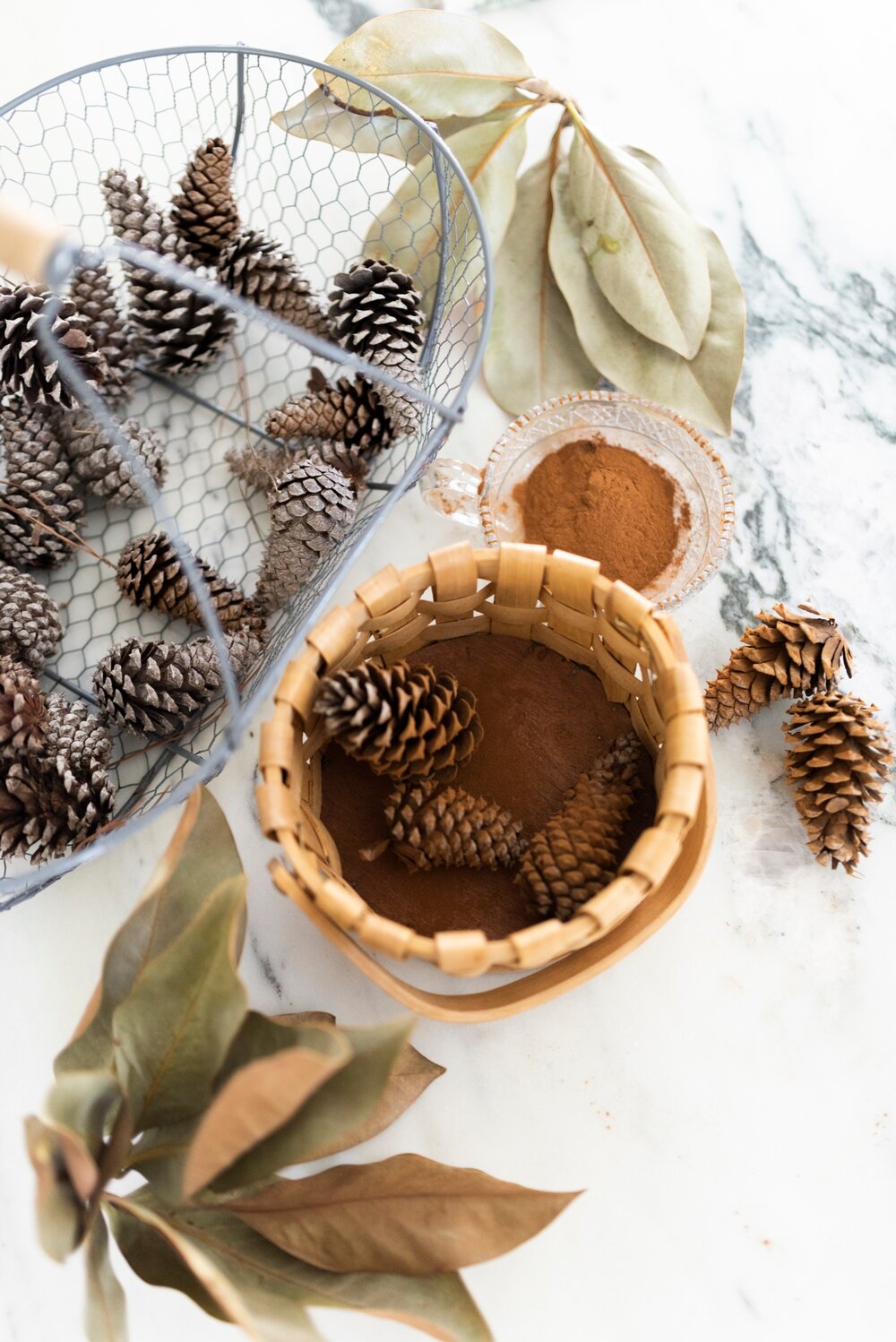 Make diy ornaments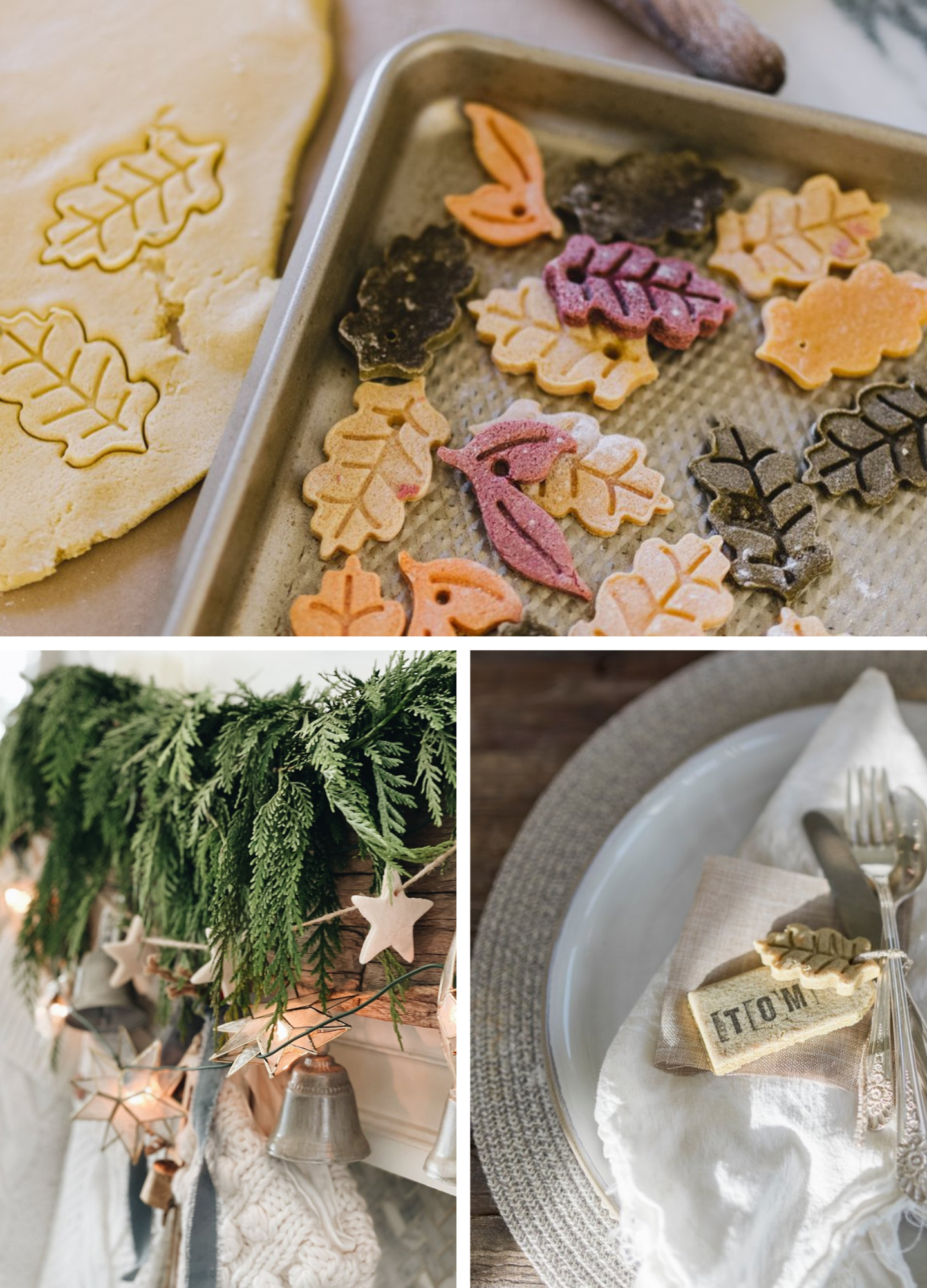 Make salt-dough ornaments with this easy recipe! This is an inexpensive way to always have new ornaments for any occasion or theme. Hang your handmade ornaments on your Christmas tree, add them as part of table decorations, make name place settings, or use them as cute thank-you gifts for your guests.
What you need:
1 cup of plain flour
1 cup of salt
Up to 1 cup of warm water
Twine or string
Directions:
Add the flour to a bowl and slowly add the water.
Stir until the dough is mostly together and is hard to stir any longer.
Knead a few times with your hands to bring the dough together.
If it is very sticky, add a few drops of water.
Place dough between two pieces of parchment paper and roll until about 1/4-inch thick.
Cut out your desired shapes with cookie cutters.
Remove the dough around the shapes and carefully transfer the shapes to a parchment-lined cookie sheet with a spatula.
Poke holes with a straw before baking, so you have a place for a string to hang ornaments.
Bake at a very low temperature (between 100 degrees C and 140 degrees C) for around 4 hours.
If they are still doughy or soft after this time, turn them over and heat them again.
Camping, Bonfire, And Roasting Marshmallows
A combination for the perfect fall activity!
Imagine a crackling fire capturing your thoughts, a beautiful star-ridden sky, the sound of crickets and loved ones laughing, and oozy roasted marshmallows. Now doesn't that sound inviting??
Fall is an excellent time of the year to go camping, enjoy the fresh, crisp air, and admire the gorgeous hues of golden, orange, and brown leaves.
Spending the nights looking at the stars, singing around the campfire, and roasting sweet marshmallows is a great way for your family to bond and create everlasting memories.
And if you cannot go camping, set up camp right in your own backyard. The kids will love the change of routine and excitement, and luxury amenities is within a few steps' reach ;-)
We love these vegan marshmallows from Dandies. They are light, fluffy, gluten-free and so yummy! Oh and they roast so well!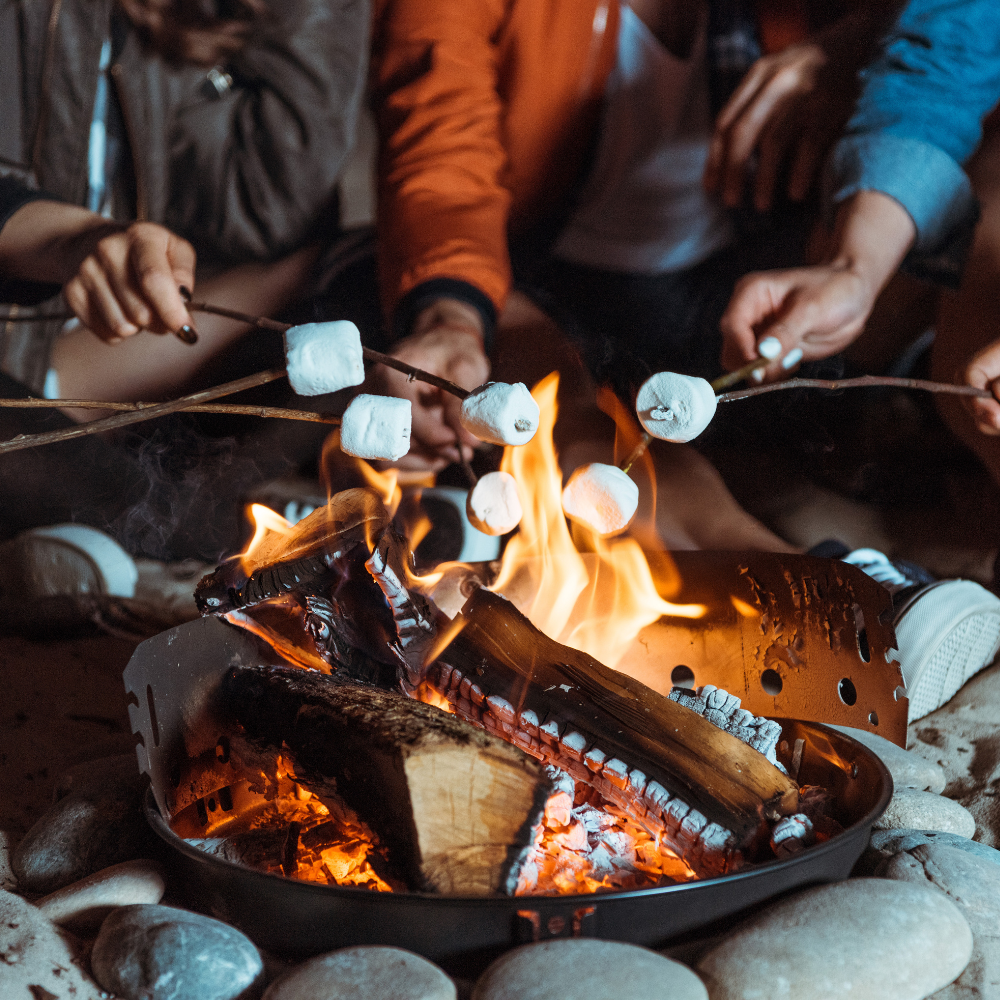 other family activities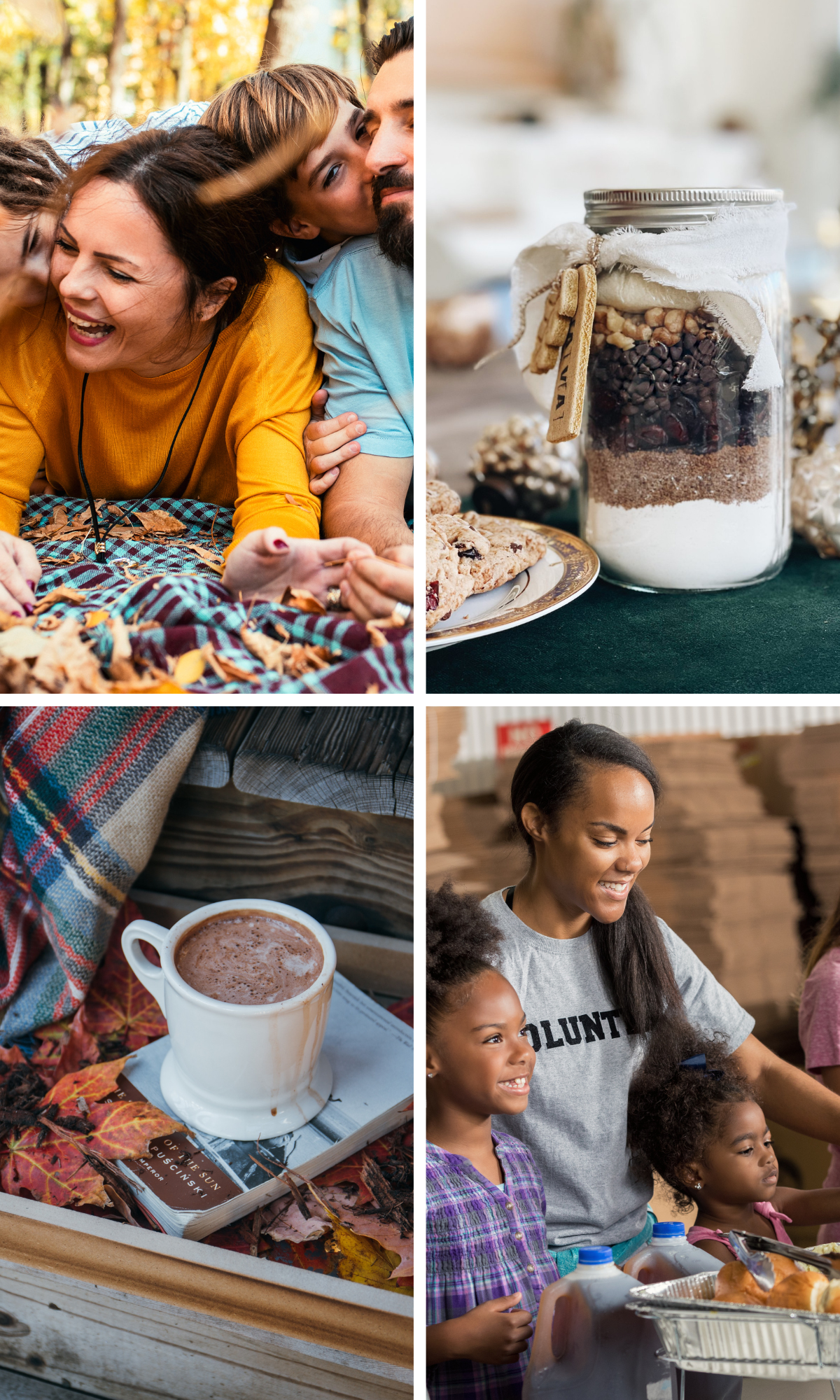 Enjoy a fall picnic
Enjoy the last of the lovely fall weather before it gets too cold to spend time outside. Pack a basket full of your favorite fall snacks and have a picnic under the beautiful fall trees with all the gorgeously colored leaves. Enjoy the warmth of the mellow sun and take some memorable family photos.
Make 'cookies-in-a-jar' to gift
Start your holiday gifting prep early, by making 'cookies-in-a-jar' gifts. It is a fun and sustainable way to treat your loved ones. This is a great activity to get the kids involved and keep them busy for a while. We love this recipe from Azure Farm.
Hot chocolate bar and game night
Invite a group of friends or family and host a game night! Offer a hot chocolate bar with various tasty ingredients to choose from for a fun experience. Try this decadent vegan peppermint hot chocolate. These mini vegan marshmallows are so yummy for hot chocolate toppings:
Dandies Mini Vegan Marshmallows
Dandies Mini Vegan Maple Marshmallows
Make delicious butternut squash pie
Celebrate fall with all the beautiful vegetables it brings. And whoever said you cannot have veggies for dessert, needs to try this butternut squash pie recipe!
Help out at a soup kitchen
Give back and show thanks and gratitude by helping out at your local soup kitchen or community center. Thanksgiving and fall is the perfect time to reflect on what to be thankful for and show gratitude by helping others in need.
Read more: 12 Ways to practice gratitude and be more thankful
a few of our favorites for fall
.
WE THINK YOU'LL LIKE THESE READS TOO