looking for a gluten-free or grain-free torilla?
WE GOT YOU!
Don't let a gluten-free or grain-free diet hold you back. Taco nights are now doable with a surprising, but age-old, grain-free flour - Cassava!
Cassava flour is made from the root vegetable yuca, native to South America. Being grain-free, gluten-free and nut-free makes it an excellent replacement for wheat flour and suitable for any food allergies.
This grain-free flour is a good 1:1 substitute for regular flour thanks to its fine, smooth, powdery consistency and lightweight, making it easy to bake with. Your final result will surely have great texture, as close as possible to the "real deal".
These Cassava flour tortillas are soft, slightly chewy, and foldable for your favorite tacos or wraps.
READ MORE: 9 Grain-free flour options with their pros, cons, and uses
Cassava Flour Tortillas Recipe
Ingredients:
Directions:
Add the cassava flour, salt, baking soda, cream of tartar, oil, and water to a large bowl and mix together.
Form into a dough ball.
Split a Ziplog bag or use parchment paper and add the dough ball between two layers.
Use a plate to press the dough down to make a flat round shape.
Add to a pan with medium-high heat and brown on both sides till cooked.
Serve with your favorite taco or wrap ingredients!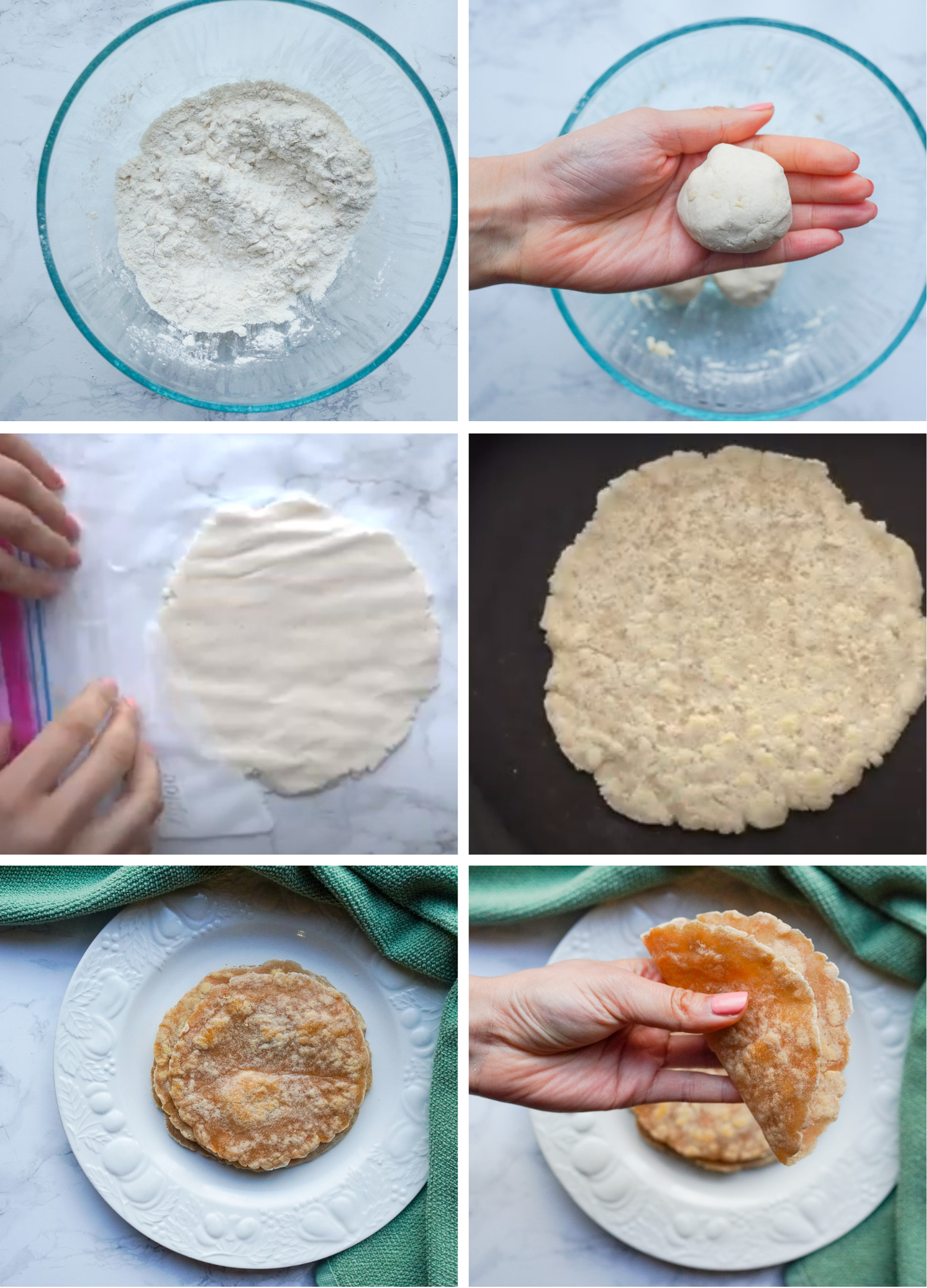 WE THINK YOU'LL LIKE THESE RECIPES TOO