If you have ever visited Morocco, first of all, lucky you! And secondly, you would know about the perplexing culinary scene there! It's indeed a spice affair and an explosion of senses!
Our favorite vegan (and traveling) chef from Rated V had the privilege of visiting a while ago, and a lovely lentil curry stole her (heart) tastebuds...
Here's her story and a replica recipe of one of her favorites in Morocco.
moroccan cullinary delights!
A few years ago, I had the opportunity to travel to Morocco. Walking down the narrow streets of Marrakech, I was fascinated by the buildings, the lively colors, the people, and the culinary experience!
The street food stands, the smell of fresh bread, colorful spice piles on every corner, and the hustle and bustle of the locals.
Of all the fantastic dishes I tried, my favorite was the humble lentil stew appetizer served with freshly made bread and chili sauce. Let me just say, MOUTH-WATERING!
In Morocco, lentils are typically included with whatever meal you order BUT WOW! When I tried this dish, I went to heaven for a bit.
The spices they added and the way they cooked it were so comforting and full of flavor that you would want to eat this e-v-e-r-y day. They used a typical spice blend called Ras-El-Hanout that adds a magical touch to lentils, tagines, and even tofu!
So, of course, while most people were shopping for argan oil and other souvenirs, I was on the hunt for this Moroccan lentil spice blend!
I couldn't wait to replicate this super tasty dish and put my own twist on it back home.
I've decided to create a creamy version of this stew by adding coconut milk. I also added butternut squash and cauliflower to get those veggies in for the day!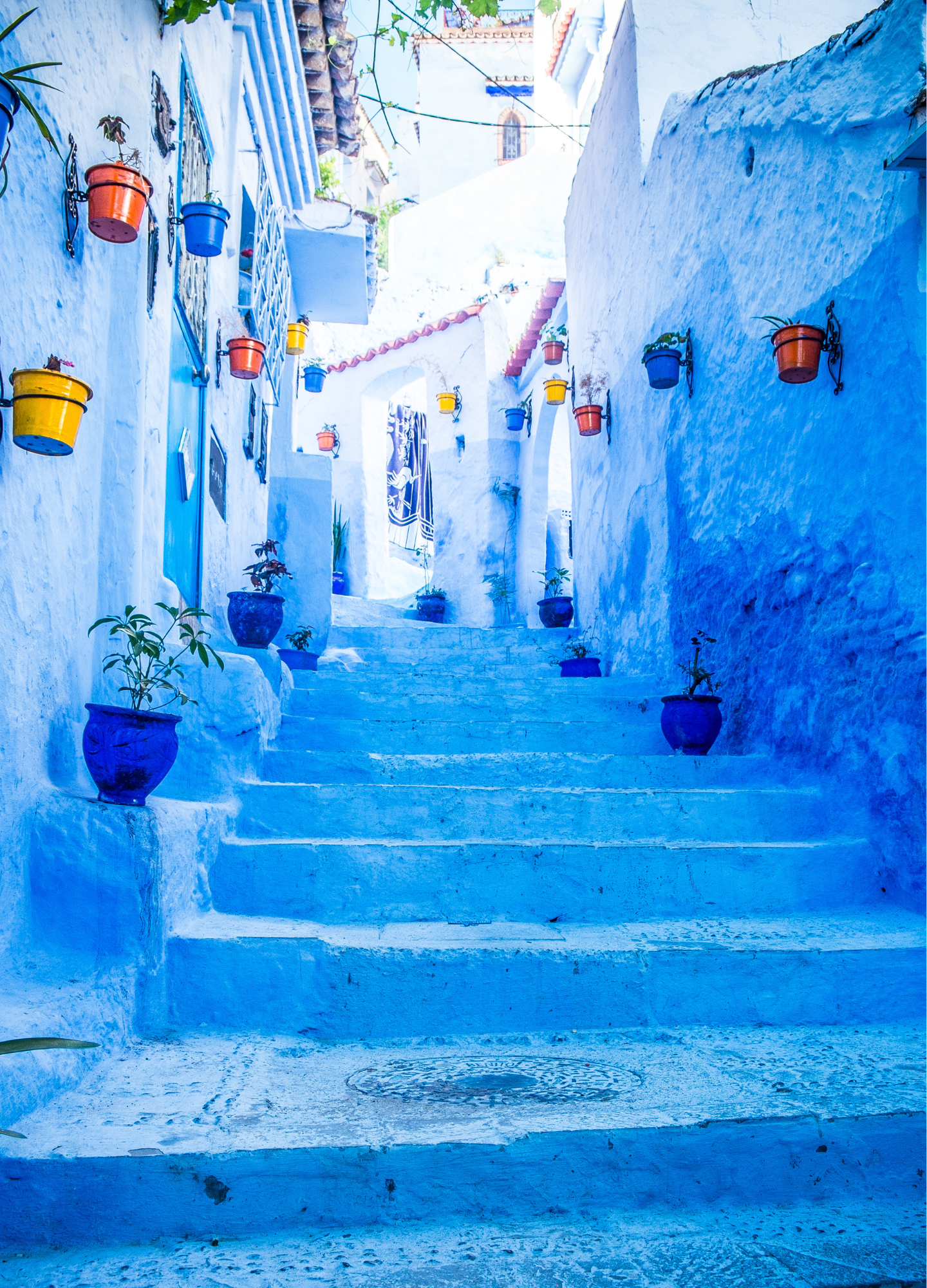 Moroccan Spiced Lentil Curry Recipe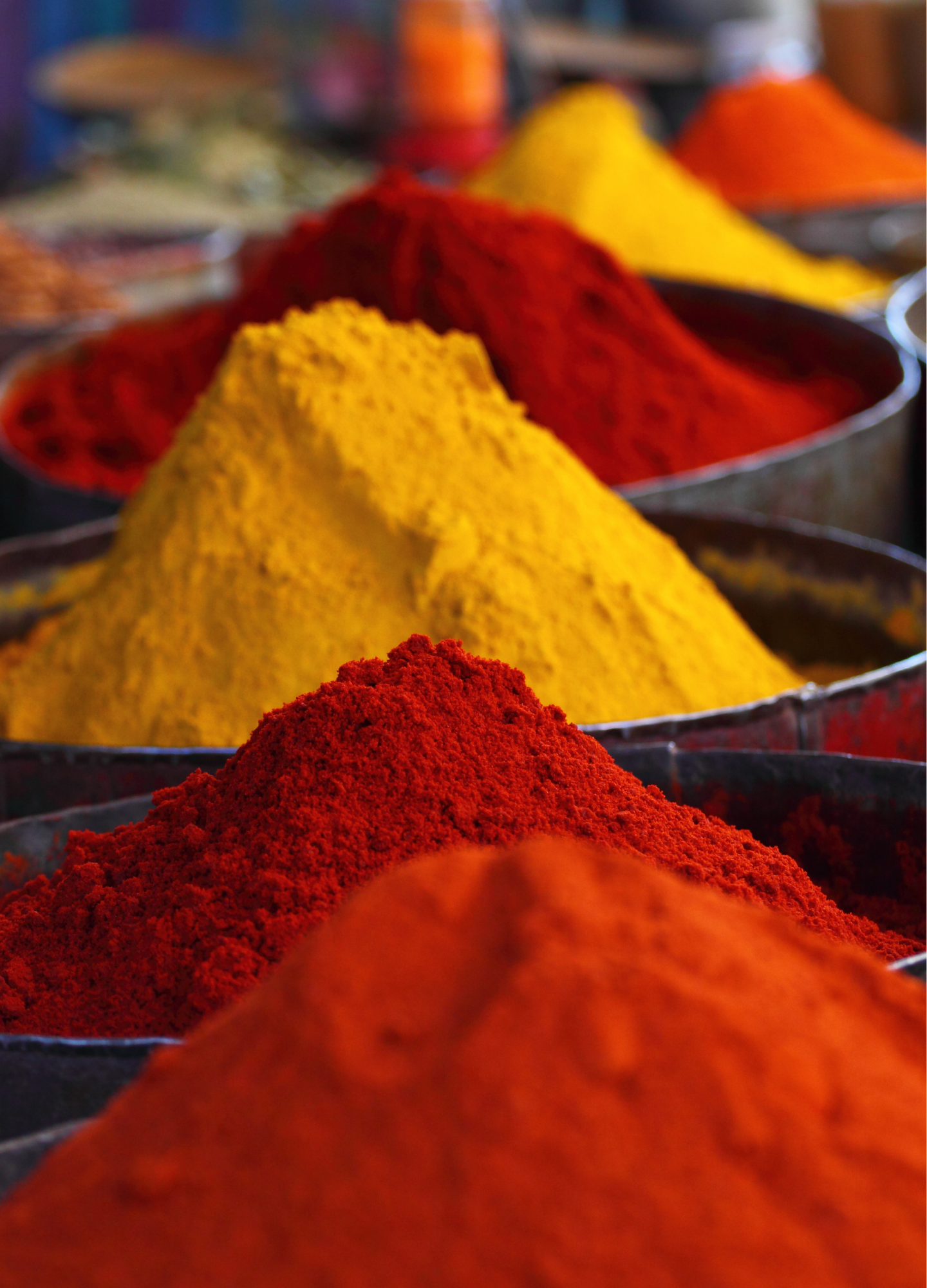 Ingredients
1 cup butternut squash peeled and chopped
1/2 head of cauliflower cut into florets
1 tablespoon cumin seeds
1 tbs Moroccan spice mix Ras-El-Hanout *(see notes for substitutes)
1/4 minced onion
8-10 cloves of garlic, chopped (8 if large cloves)
2 large tomatoes grated * (see notes for substitutes)
1 large TBS tomato paste * (see notes for substitutes)
2 tablespoons ginger, chopped
1 tablespoon turmeric
2 teaspoons sea salt
1 cup dried lentils
1 teaspoon cayenne powder, optional
3 cups of water
1 15-ounce canned coconut milk
A few handfuls of cherry tomatoes
Garnish:
directions
Bake cauliflower florets and chopped butternut squash seasoned with salt, pepper, and turmeric at 400 F for 20 min.
Heat the coconut oil in a pot over medium-high heat. Add onions and cook until softened, about 5 min.
Add the cumin and spices of choice and toast for about 45 seconds. Add the garlic and let it brown for about 2 minutes.
Add the grated tomatoes, tomato paste, ginger, turmeric, and sea salt to the pot and cook for 3 minutes, stirring a few times.
Add the lentils, water, and cayenne pepper. Bring to a boil. Reduce the heat, cover the pot, and let it simmer for 35-40 minutes or until the lentils are soft.
Stir a few times to prevent the lentils from sticking to the bottom. Add an extra 1/2 – 1 cup of water if the curry looks dry.
Once the lentils are soft and the curry is thick, add the coconut milk (save some for garnish) and adjust to taste. (I like tomato flavor, so I add more tomato paste if needed to ensure it has that sweet tomato flavor). Bring the pot back to a simmer.
Remove the pot from the heat and serve in bowls. Garnish with some coconut milk, croutons, and pepita pumpkin seeds.
You can enjoy this delicious curry with flatbread, rice, or yummy homemade ciabatta.
Substitute notes:
*You can substitute Moroccan spices with garam masala, curry powder, or coriander seeds.
*You can also use three tomatoes grated with a couple of teaspoons of sugar to sub tomato paste.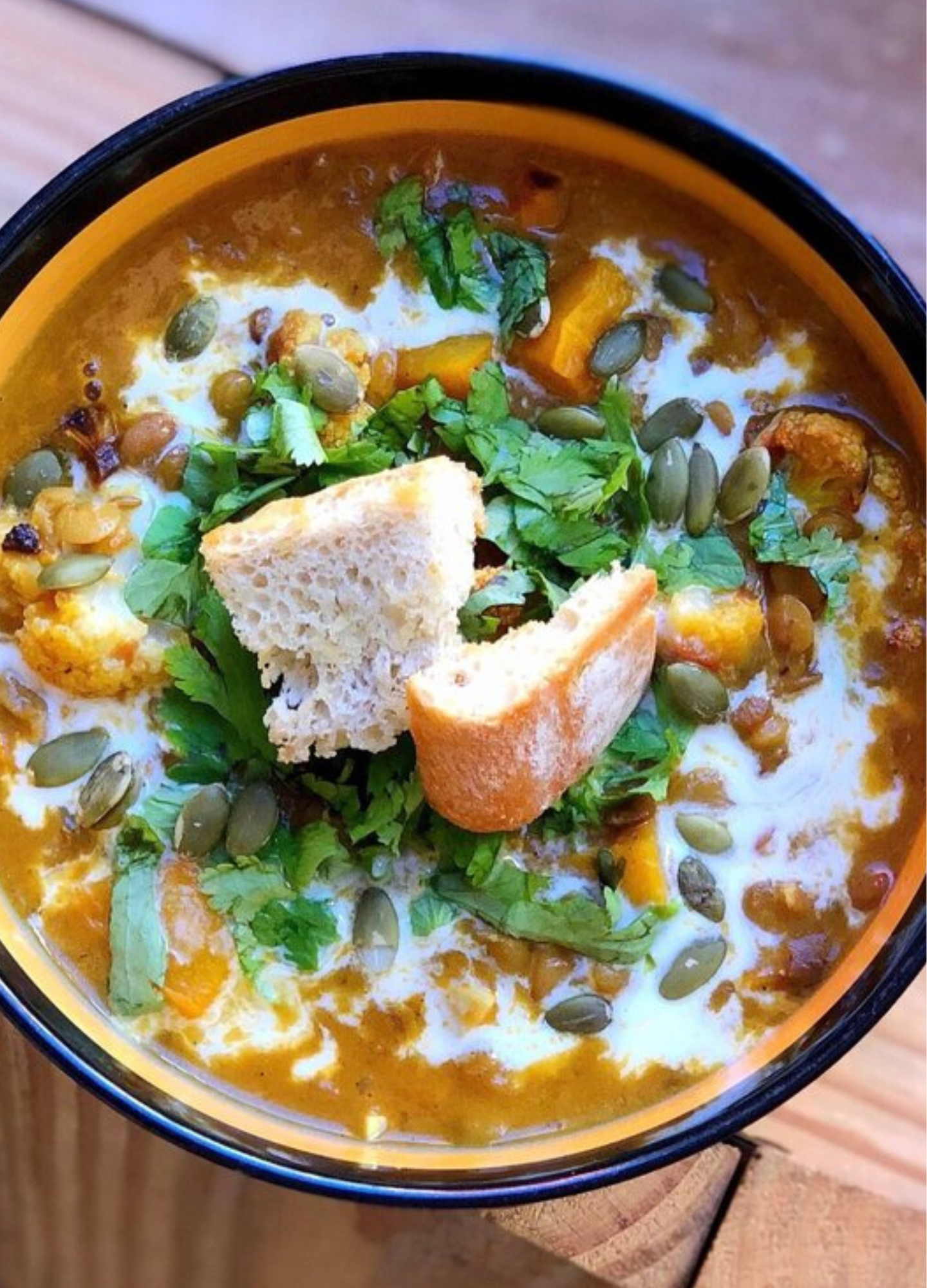 WE THINK YOU'LL LIKE THESE RECIPES TOO