RECIPES
Snickerdoodle Baked Oat Cakes
Prefer a sweet breakfast?
Swap sugar-laden cereal for a healthy baked oat cake. You'll get the all the sweetness, but with all the goodness!
SNICKERDOODLE BAKED OAT CAKES RECIPE
INGREDIENTS:
1/2 banana1/2 cup
Oats - regular or quick rolled
1/2 cup plant milk
1 tablespoon maple syrup
1 tablespoon chia seeds
1 teaspoon vanilla
1 teaspoon baking powder
1 tablespoon coconut sugar
1 teaspoon cinnamon
DIRECTIONS:
Preheat the oven or toaster oven to 400 F.
Add all the ingredients to a blender and blend until you have a smooth consistency.
Add the mixture to an oven-safe baking ramekin, and bake for 20-25 min.
Top with a sprinkle of cinnamon and sugar and cool slightly before serving.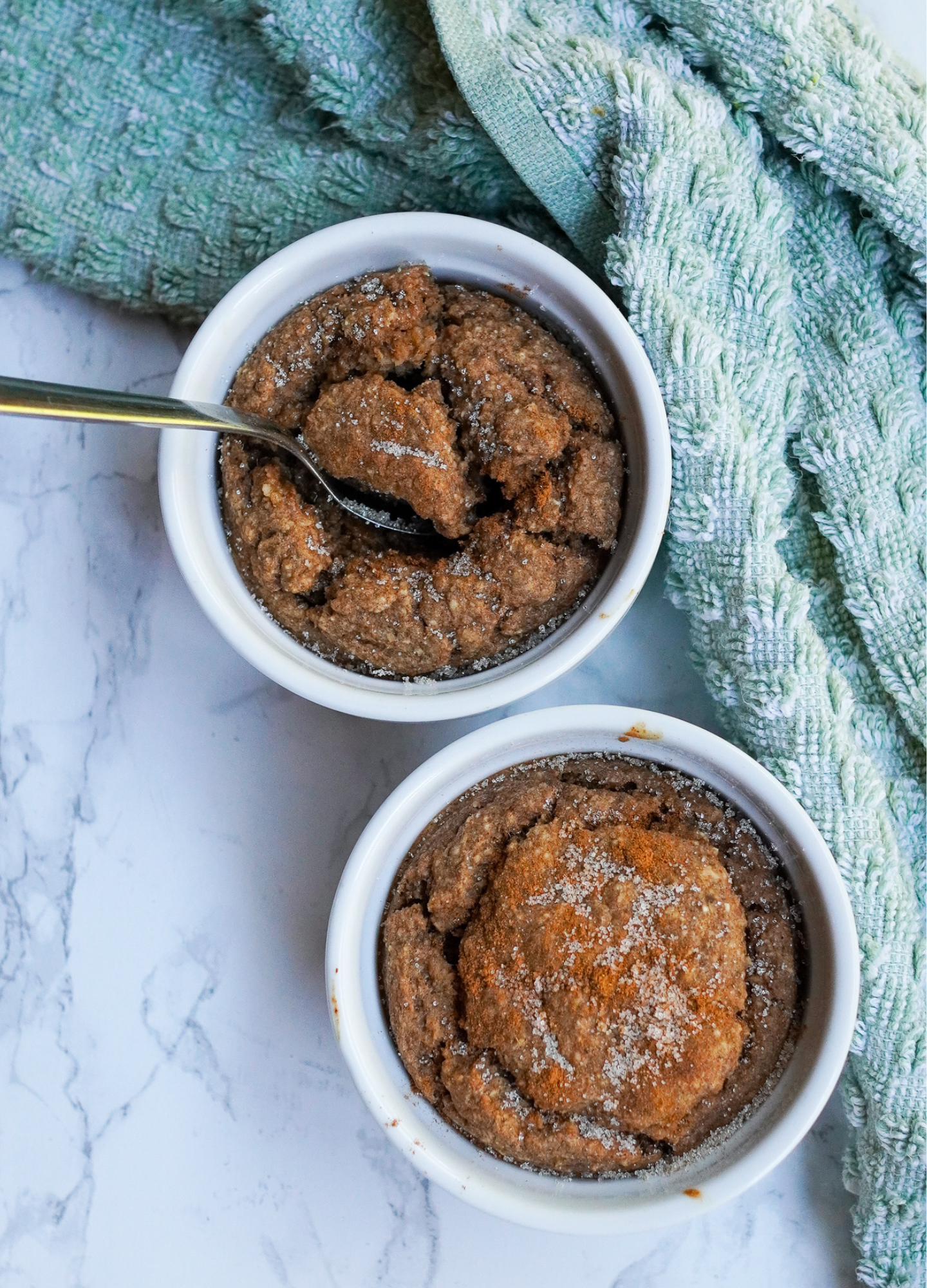 IF YOU PREFER WATCHING A VIDEO...
RECIPE NOTES
.
WE THINK YOU'LL LIKE THESE RECIPES TOO