If we had to run a poll on choosing between homemade bread and store-bought bread, what would you vote for? We are almost 100% sure homemade would win by a long shot!
Not much beats the taste, satisfaction, and pure bliss of biting into a warm slice of fresh-out-of-the-oven homemade bread. Even more so when topped with oozing butter or a thick slick of your favorite marmalade!
There's something nostalgic and gratifying about a fresh loaf, especially homemade. It becomes a culinary experience that is worth the effort!
Yet, many of us miss out on this fantastic experience daily. And for most of us, bread is bread. Whether that comes from a store, the bakery, or is homemade. We don't know the difference, often don't really care, or just don't have the time and energy to make our own.
Unfortunately, as technology evolves and the massive demand, manufacturers are adulterating our bread. And this is degrading our health.
Let's discover the difference between homemade bread vs. store-bought bread and why you should consider making the switch!
HOMEMADE BREAD VS. STORE-BOUGHT
Have you ever actually taken a closer look at the ingredients of store-bought bread?
The next time you buy bread, do yourself a favor and flip your favorite bread over to read the back. You'll be shocked to find emulsifiers, preservatives, and many other ingredients that really shouldn't be in bread.
Bread often gets a bad rap due to "bad" carbs, being a high GI (glycemic index) food, and being processed. Which, in some instances, especially for store-bought bread, is true.
But the reality is that grains are more difficult to digest due to added ingredients, chemical processes, and genetically modified wheat crops. All contributing to health problems, including wheat intolerance, digestive troubles, weight gain, and diabetes.
Artificial fertilizers, pesticides, high-yielding wheat varieties, preservatives, and enzymes are used by wheat farmers and pushed by industrial bread companies to meet the massive consumer demand and keep bread fresher for longer.
All these extras and "altercations" are affecting our health in the long run.
Why should we eat ingredients we can't even pronounce? Why not keep it as natural as possible?
Is it time you ditched store-bought bread and started making your own, being in total control of the ingredients and your health?
You might just do that when you learn about the significant advantages of choosing homemade bread over store-bought bread.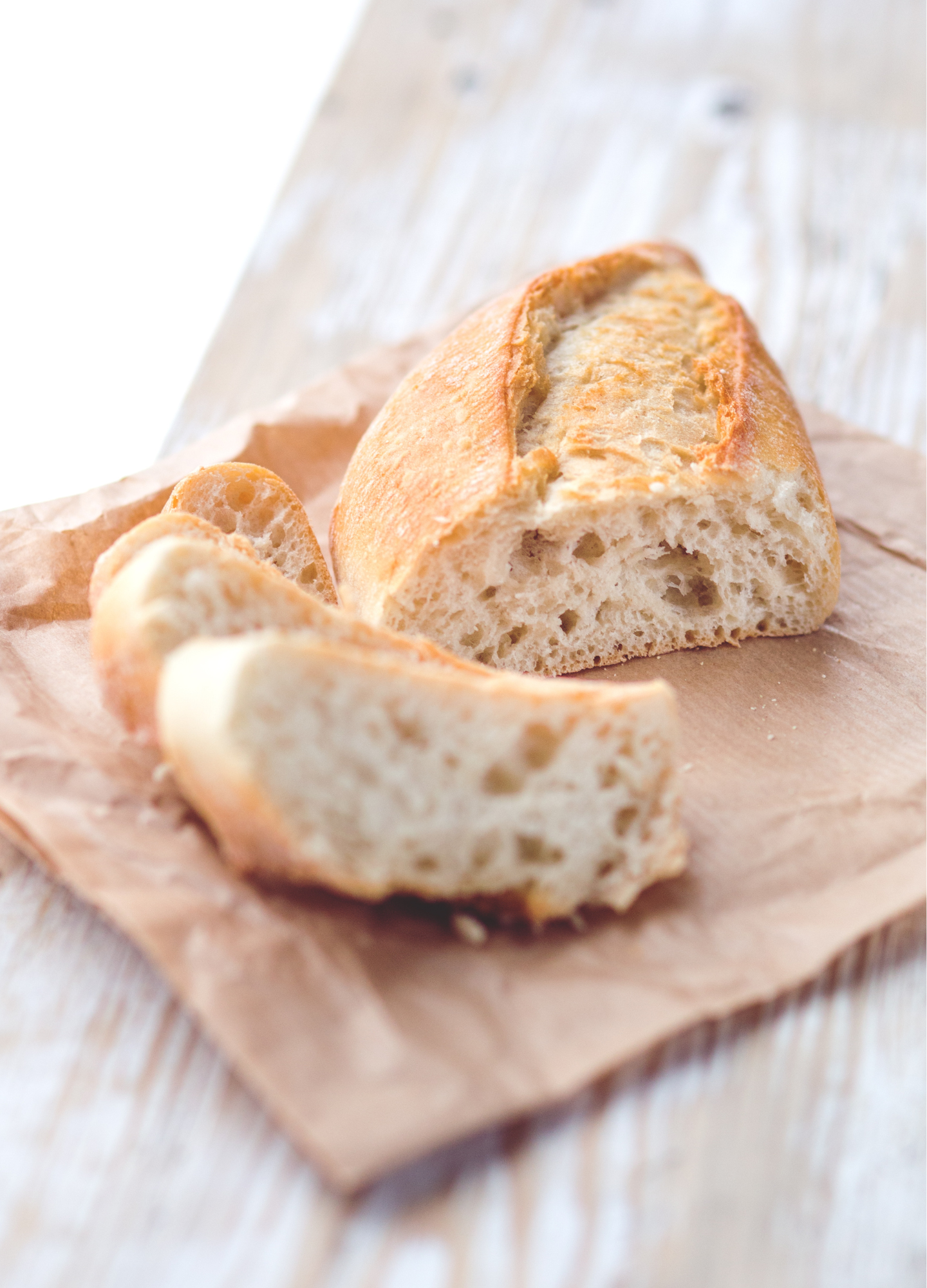 WHY IS HOMEMADE BREAD BETTER THAN STORE-BOUGHT?
LET'S NOT LIE - IT TASTES WAY BETTER!
------
Maybe you are on team store-bought, but homemade bread gets our vote all the way! Fresh, hearty, warm, and soft triumphs!
Freshly baked bread, made with pure ingredients, straight out of the oven is one of life's greatest pleasures!
Sure, you can go to your local bakery and get fresh bread daily. But the satisfaction of baking it yourself won't be there, and you'll be paying someone else for something so easy to do yourself.
YOU ARE IN CHARGE OF THE INGREDIENTS
------
Feeling like garlic and onion bread or something with cheese and herbs? Or maybe something sweet like cinnamon and raisins? No problem!
You are in total control of the flavor and the ingredients.
Choose your favorite flour - whole wheat, oat, rye, or barley flour, instead of standard white flour.
Choose a recipe catering to allergies or diet preferences - avoiding ingredients such as eggs, dairy, or gluten.
Control the amount of sugar used and include toppings such as nuts, seeds, and other natural flavorants to your liking.
AVOID UNDESIRED INGREDIENTS
------
Homemade bread contains no chemicals, artificial additives, preservatives, or enzymes. These are often used in store-bought bread to make them stay fresher for longer and enhance the taste.
You don't have to worry about added sugars in the form of processed fructose corn syrup or dextrose, which are just empty calories.
Store-bought bread is also often higher in sodium and contains more trans fats due to margarine and vegetable shortening. Whereas, in your homemade bread, you can use healthy unsaturated fats such as extra virgin olive oil or grapeseed oil.
RELIEVE STRESS AND GREAT ENJOYMENT
------
People love making homemade bread because of the enjoyment and satisfaction it brings! Making something yourself or experimenting with a new recipe is exhilarating!
There is something special about kneading the bread with your own hands and watching in anticipation as the dough rises into a perfectly baked loaf.
Mixing ingredients and kneading the dough can also be a great way to release stress, and many find the baking process soothing.
The joy of gifting a baked break to a host or a friend is also quite pleasing and humbling at the same time! Everyone appreciates fresh bread!
REDUCE YOUR WASTE
------
Making homemade bread will drastically reduce the packaging and plastic of store-bought bread. Every small action helps!
You may still use plastic to store your homemade bread, but you can use a large reusable Ziploc bag or a glass container to store your bread in!
Speaking of waste….how many of us are guilty of purchasing too much bread or forgetting to refrigerate it, only to have to throw it away when it has gone bad?! With homemade bread, it will probably be gulped up within a few hours! And best of all, you know exactly how old your bread is.
COULD BE MORE COST-EFFECTIVE
------
Sure, many bakeries make healthy, organic fresh bread daily. But those come at a higher cost than making it yourself.
You could also argue that electricity and your precious time justify buying store-bought bread, but at what cost to your health or giving up a memorable experience?
So, in the end, the "cost" of store-bought or homemade bread will depend on many things and what you value. It's kind of like comparing apples with oranges, a bit difficult...
However, you can lower the cost of homemade bread by making more than one bread at a time. This will reduce the cost of electricity, gas to buy ingredients, and your time significantly. Any leftovers or excess bread that won't be eaten within the next two days can be frozen or gifted!
HOW TO START MAKING YOUR OWN BREAD
As with all things homemade, making homemade bread takes time and some effort. But the reward is priceless!
Here are a few tips:
If you are a newly aspired baker, keep it simple and find a recipe that does not require many ingredients, steps, and a lot of kneading. You'll find endless recipes online when searching for "easy bread recipes" or "no-knead recipes."
Bread that requires no kneading involves mixing a batch of moist dough and storing it in the fridge for a few weeks. When you are ready to make bread, you will simply take the amount of dough you need, shape it into a loaf, let it rise, and bake!
If the thought of kneading and baking still stresses you out (or you don't have time), invest in a bread-making machine that will do most of the elbow grease for you and cut down on baking time.
As you get more experienced and confident, move on to other exciting, interesting recipes to expand your impressive bread-making skills! The options are limitless!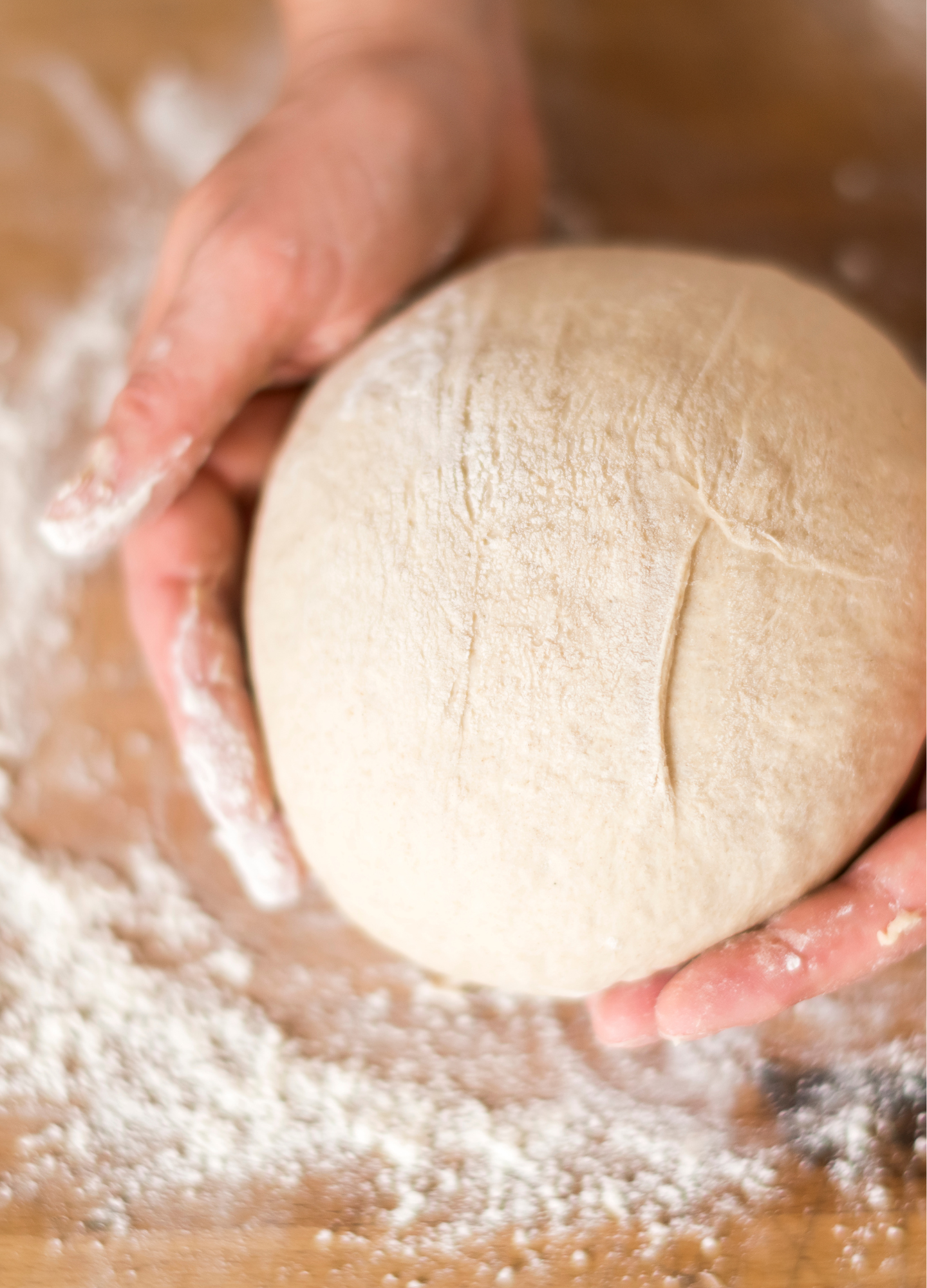 WE THINK YOU'LL LIKE THESE READS TOO