Mushrooms have been a staple food ingredient since the beginning of time for people all over the world. Their natural availability in the wild, unique tastes, versatility in cooking, and numerous health benefits make them the popular foods they are today.
There are over 2000 edible mushrooms found in the wild, making the options for delicious recipes endless!
We found delicious oyster mushrooms and could not wait to try them out. Their meaty texture makes them the perfect substitute for meat-based foods like fried chicken.
And our Not Chicken Seasoning paired so beautifully with these, making the perfect crispy, yummy baked bites!
Our Organic Not Chicken Seasoning is a great way to get "chicken" flavor into your dishes without the chicken. Use it as a tasty dry seasoning or add it to water to replace traditional chicken stock, broth or bouillon. Your taste buds will thank you!
READ MORE: Exotic mushrooms on the menu: Discover their culinary and medicinal uses
CRISPY BAKED OYSTER MUSHROOMS RECIPE
Ingredients:
Directions:
Preheat the oven to 425°F for 20 minutes.
Clean the mushrooms with a slightly moist towel. Separate into their individual pieces.
Mix the dry ingredients in one bowl
In a separate bowl, mix plant milk and vinegar and set aside for about 5 minutes until it curdles.
In a third bowl, add panko bread crumbs.
Coat a piece of oyster mushroom in flour, then in plant milk, then in panko breadcrumbs.
Place on a parchment-lined baking sheet with some oil.
Bake for 20 minutes at 425 and flip halfway so both sides get crispy.
Enjoy!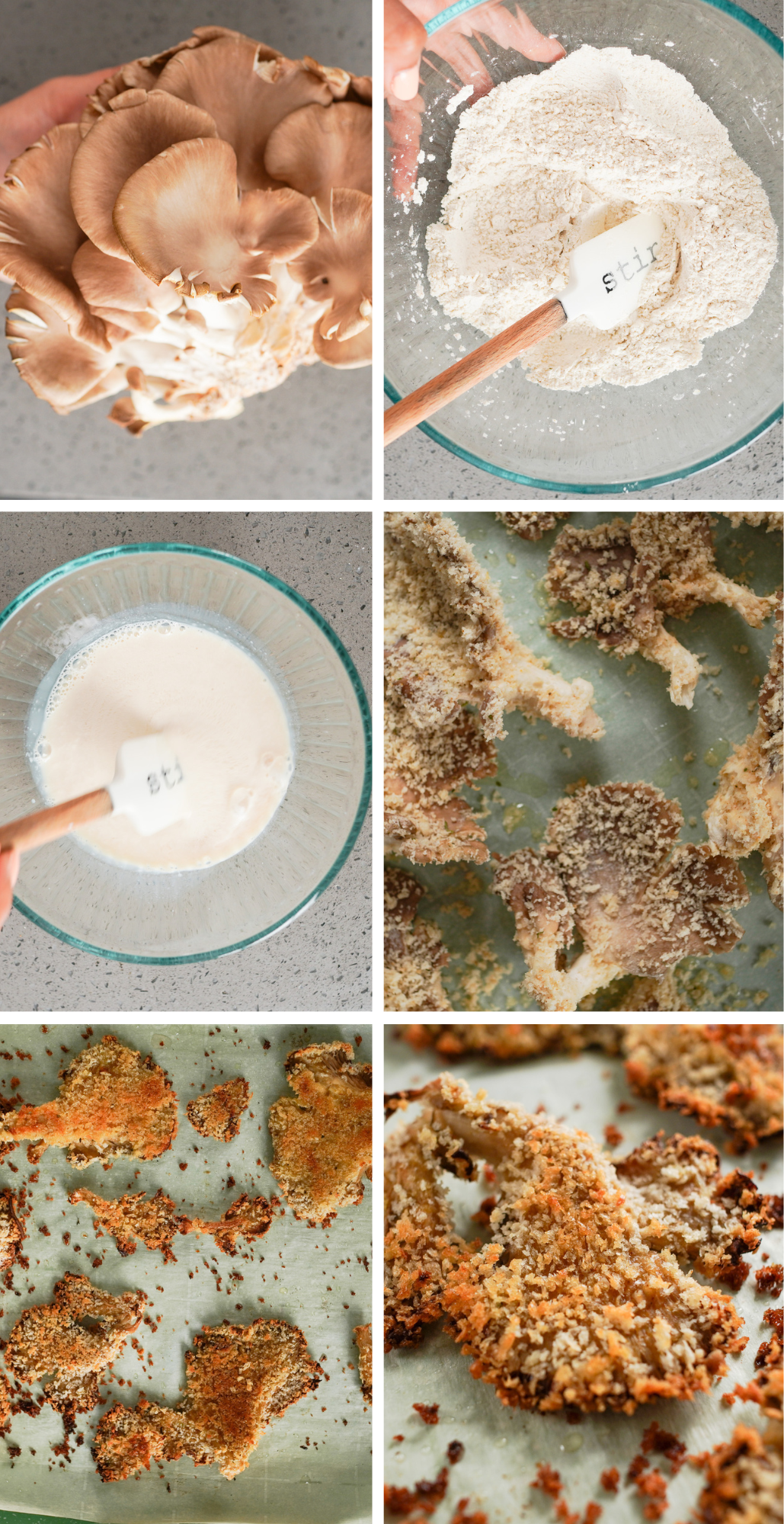 WE THINK YOU'LL LIKE THESE RECIPES TOO