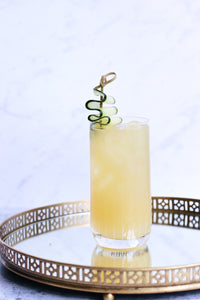 Despite the fall months approaching, summer is still here and what better way to enjoy a hot, summer day than to have a nice cup of lemonade! 
This recipe gives a healthier spin to a usually sugar-packed beverage, we hope you enjoy! 
Ingredients
4 1/2 cups water
1/3-1/2 cup honey 
1 cup freshly squeezed lemon juice (usually takes about 4-7 lemons) 
Directions
1. Mix the honey, lemon juice, and water in a pitcher. Stir it well to make sure that the honey is evenly mixed in and not sticking to the bottom. 

2. Chill, and serve!
We hope you enjoy this easy and delicious recipe! Let us know what you think in the comments!