make the peach season last all year long!
With peach season coming to an end in most parts of the USA, now is a great time to preserve some of those sweet, juicy peaches to enjoy them the rest of the year.
Don't know about you, but we love ourselves some delicious peach jam on a piece of toast or English muffin!
There's a special kind of joy in learning the age-old tradition of preserving food and getting to enjoy it later on. And when you've made it yourself, it somehow just tastes so much more satisfying!
We discovered two new super ingredients that make preserving, cooking, and baking a delight - Cornaby's All-Purpose Thickener Thick Gel and Instant Thickener E-Z Gel.
Both these products are approved for use in products that will be preserved either in the freezer or canned.
Read more: Perfect your baking, cooking, and canning with E-Z Gel Thickener
This freezer peach jam recipe is easy enough for any beginner and requires minimal ingredients. Using E-Z Gel eliminates the need to cook or use pectin (so no waterbath canning or cooking involved).
Scroll down to get the recipe along with some notes!
Easy Peach Freezer Jam Recipe
INGREDIENTS:
DIRECTIONS:
Thoroughly wash your peaches and slice them.
Add peaches to a food processor or blender.
Add the lemon juice or citric acid, and sweetener of choice.
Blend till your desired consistency is reached. (Do you prefer a rough or ultra smooth texture?)
Pour the blended peaches into a mixing bowl and add the E-Z Gel. Whisk until well incorporated and the mixture thickens.
Let your freezer jam rest for a few minutes.
Pour the peach freezer jam into clean, freezer-safe jars or containers.
Leave at least a 1/2 inch headspace for expansion.
Consume fresh within a week to two weeks, or freeze for up to two years.
Yield: about 7 pints.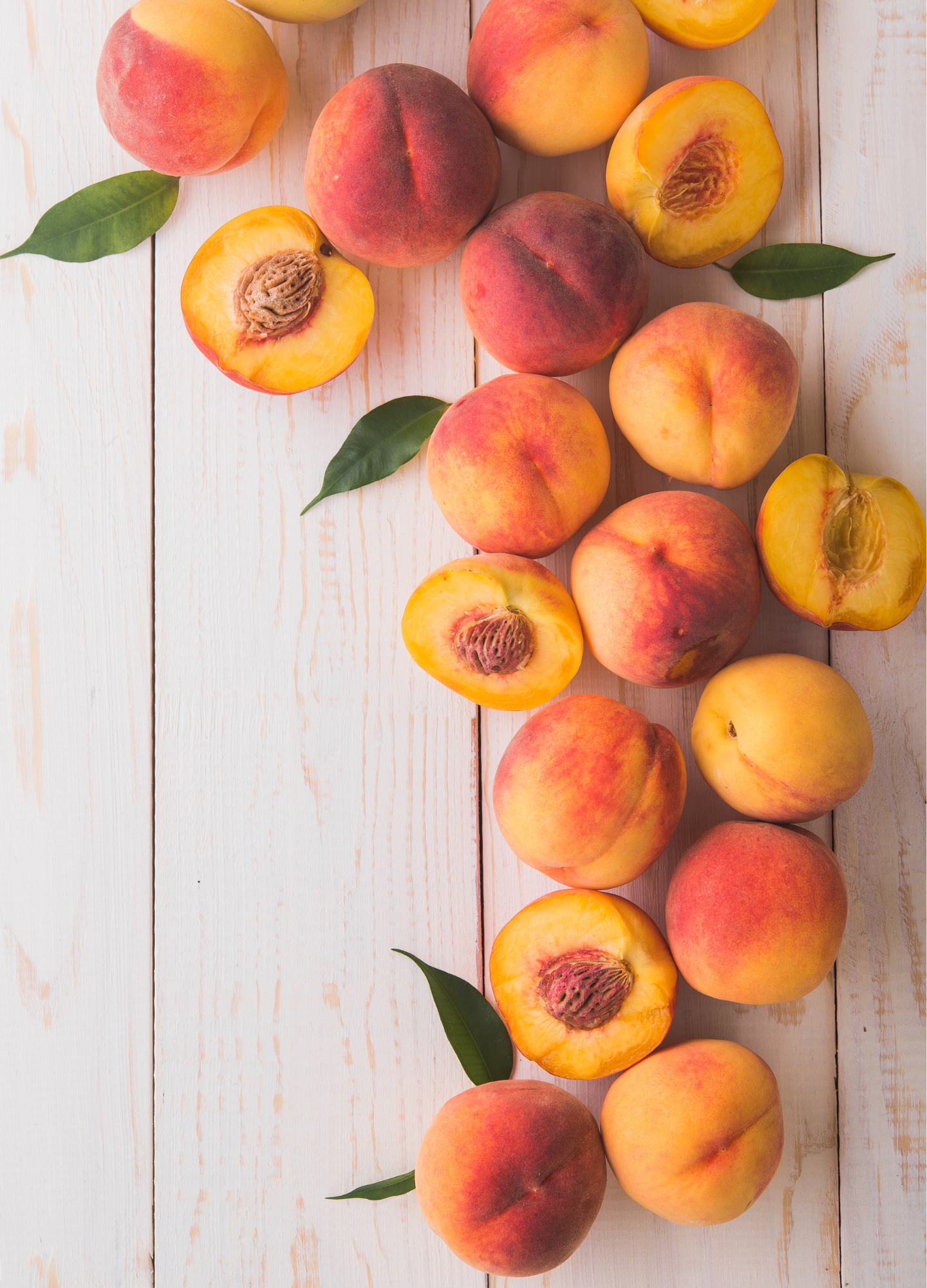 recipe notes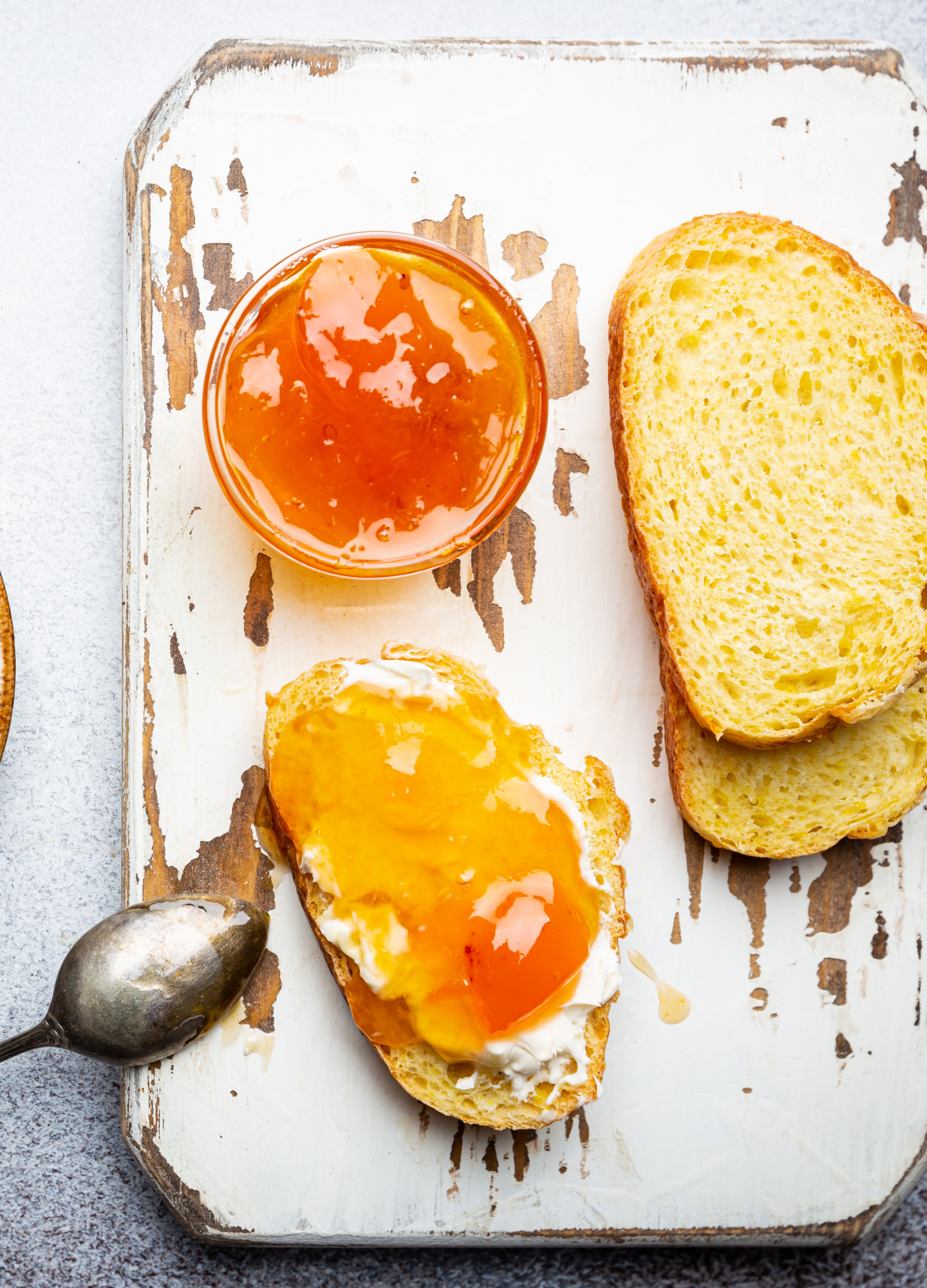 🍑How to use freezer peach jam:
Spread on toast, English muffins, waffles, etc.
Use as a glaze in fresh peach pie
Enjoy with ice cream
Pair with your favorite cheese on crackers
Mix with yogurt and fruit
🍑When using glass jars, make sure they are freezer-safe with a wide mouth, like these jars. BPA-free plastic containers with tight fitting lids will also work.
🍑Don't omit the lemon juice, as it acts as a natural preservative and keeps the colors bright. Always choose bottled lemon juice, as the pH levels in freshly squeezed lemons are not consistent.
🍑If you want your jam to be ultra smooth, you can add the E-Z Gel to the blender with the other ingredients.
🍑If you want your jam thicker or thinner, adjust the E-Z Gel accordingly.
🍑Want to learn more about preserving food and the art of canning? Annette from Azure Farm has a wealth of knowledge on how to can food and many yummy recipes!